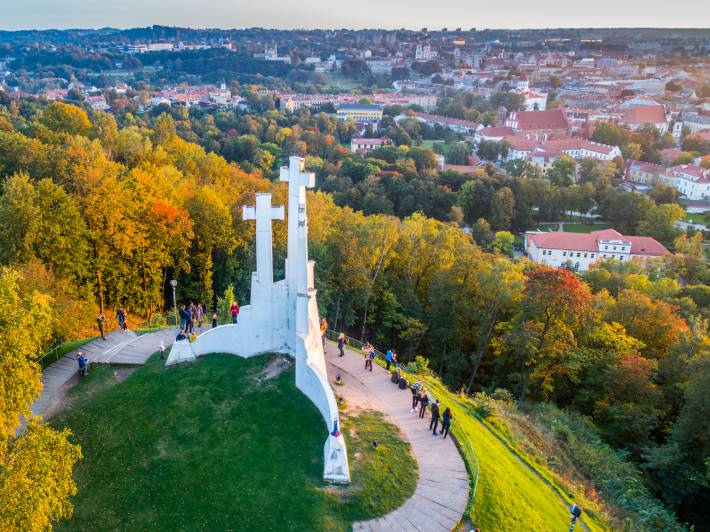 OUR PICK #1
Vilnius
Offering the largest medieval Old Town in eastern and central Europe, capital city Vilnius is easily Lithuania's top attraction. UNESCO-listed since 1994, the Old Town boasts a labyrinth of cobbled streets, parks, squares, restaurants and bars. There's also a charming array of baroque churches, alongside more than 1,200 medieval buildings scattered throughout the city. Standing separately from its bell tower in the main square, the Cathedral Basilica of St Stanislaus is a must-see. As is the Gates of Dawn, home to the famed Renaissance painting of the Blessed Virgin Mary. And for the best views of the city, climb the hill in Kalnai Park to the Three Crosses monument.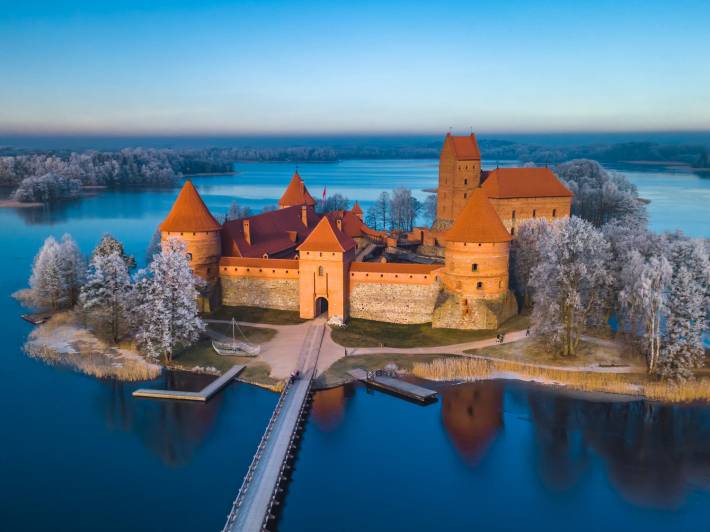 OUR PICK #2
Trakai
Once the medieval capital of Lithuania, Trakai has retained its historic charm. Set in the midst of three lakes, the town is famous for its picturesque landscape, with Lithuanians and travellers alike enjoying waterside walks, picnics and boating. Trakai's main attraction is the magnificent Trakai Castle, which dates back to the 1400s and stands proudly on an island in Lake Galve. At a similar time to the castle's construction, a Turkish speaking community known as the Karaims, or Karaites, settled in Trakai. Their culture and heritage can still be seen in the town today, particularly when it comes to food, with traditional pastries known as Kibinai on offer.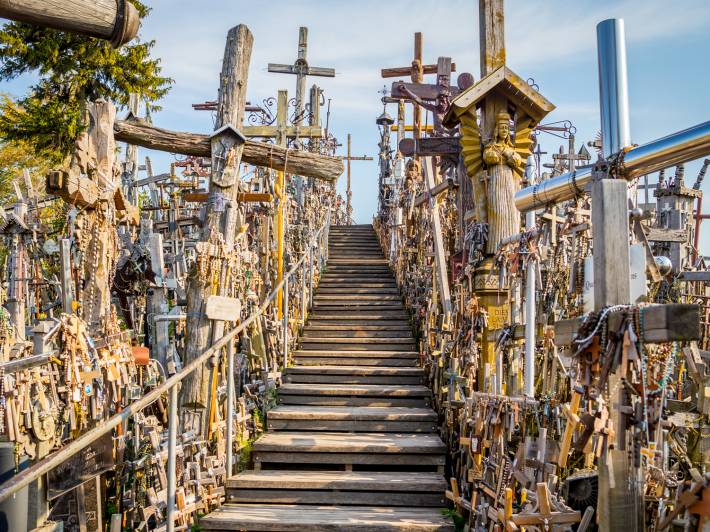 OUR PICK #3
Hill of Crosses
Found just outside Siauliai, the Hill of Crosses is one of Lithuania's most revered sites. On top of an old, earthen mound are over 100,000 crosses, yet the exact origin of this holy place remains shrouded in legend and mystery. Planted here since at least the 19th century, the hill and its crosses were nearly destroyed by the Soviet government. In an effort to stamp out Christianity, they bulldozed the site and those who tried to replace the crosses faced fines and imprisonment. But this didn't stop the local people, to whom the site was so important. Crosses continued to multiply as people snuck out at night in an act of defiance. With the Soviets long gone, the Hill of Crosses remains an important pilgrimage site for Christians, and the number of crosses continues to grow.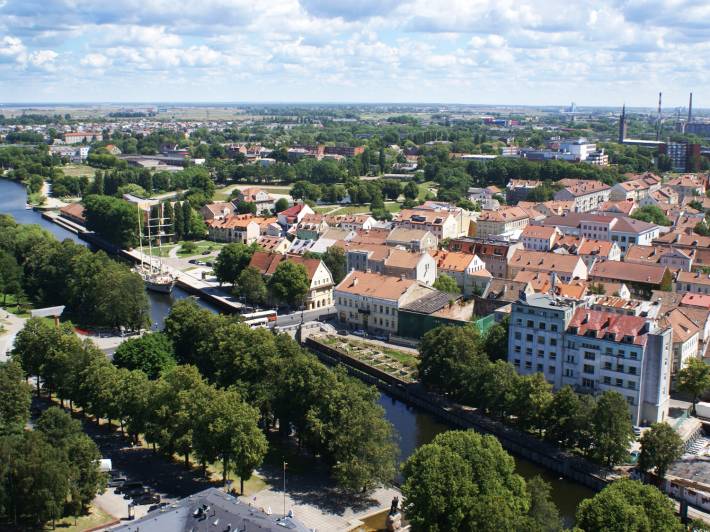 OUR PICK #4
Klaipeda
Set where the Baltic Sea meets the Dane River, Klaipeda is Lithuania's westernmost city and a charming port town. Founded in the 13th century, it was originally a German town known as Memel and only became part of Lithuania in 1923. Despite being heavily damaged during World War Two, the architecture of Klaipeda's old town still retains its German flavour. Take a stroll through the town's cobblestone streets and you'll discover highlights such as Theatre Square and the Aennchen Von Tharau Fountain. Also known as the gateway to the 'Lithuanian Riviera', Klaipeda offers easy access to a coastline of windswept dunes and stunning natural beauty.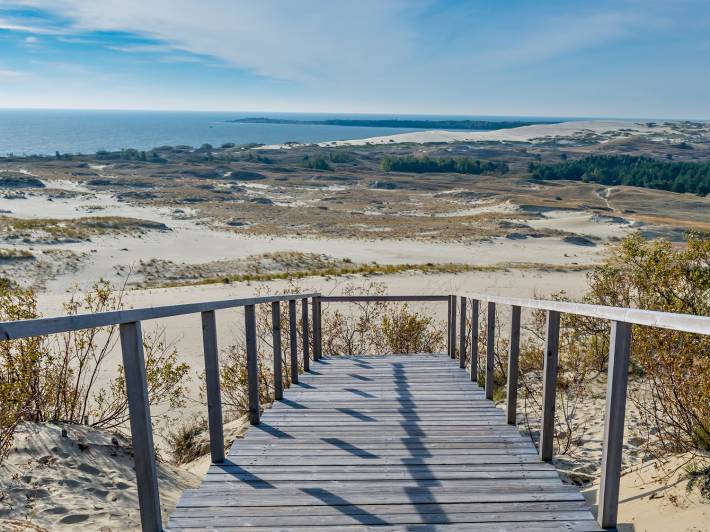 OUR PICK #5
Curonian Spit National Park
Established in 1991, Curonian Spit National Park is one of the highlights of Lithuania's coastline. It features a long, thin stretch of land measuring some 98 kilometres in length and varying between 4 and just 0.4 kilometres in width. Several rare ecosystems are protected within the park, which is owned by Lithuania and Russia, and it deservedly received UNESCO World Heritage status. Around 70% consists of pine forest, roamed by elk, deer and wild boar, with sand dunes making up another 25%. Dating back to prehistoric times, the park is steeped in mythology and the Lithuanian portion is home to historic fishing communities. It's also one of the top locations in the country for birdwatching. Species such as peregrine and red-legged falcons, small garden birds such as blue tits and robins, and common shorebirds like the cormorant and egret can be spotted.