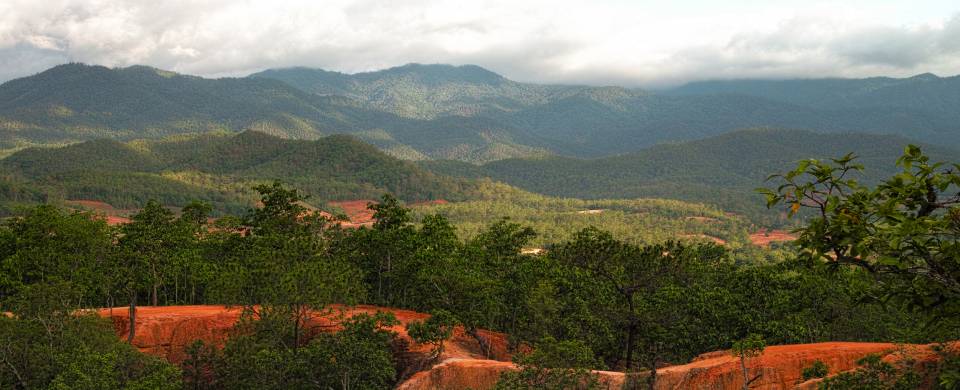 Trips and Tours to Pai
About Pai
Pai is a quirky, colourful little town situated around 150km northwest of Chiang Mai, and which is rapidly gaining popularity as one of the best places in Thailand to chill out for a while. Among the many features that draws tourists to Pai are the stunning mountains that fringe the region and provide some of the most sensational views, and the numerous eateries selling fresh, healthy and delicious food in town. It also attracts a more spiritual crowd who relish in the yoga classes available as well as the instantly relaxing and almost magical atmosphere that fills every corner of this quaint town.
Read More
As well as having an undeniably soothing atmosphere, Pai also offers a number of natural beauties for tourists to check out including the incredible Pai Canyon or Kong Lan as its known locally. Other sights include the stunning Pam Bok waterfalls and the hot springs, in which weary adventurers can rest all day for a small fee.
In the main town the roads are lined with multi-coloured buildings, housing a myriad of cafes, shops and bars, where visitors can while away the hours as they bask in the laid-back vibe that permeates the area. In the evenings the streets come alive as vendors take to the night markets to hawk their handicrafts. The wares here are of the highest quality and are refreshingly authentic in comparison with the mass-produced goods on offer in some of the larger cities. Alongside the artists stand the street food stalls serving up the most tantalising Thai cuisine straight from the wok. Pai couldn't be a more perfect place for those seeking to escape the chaos of the main tourist centres.