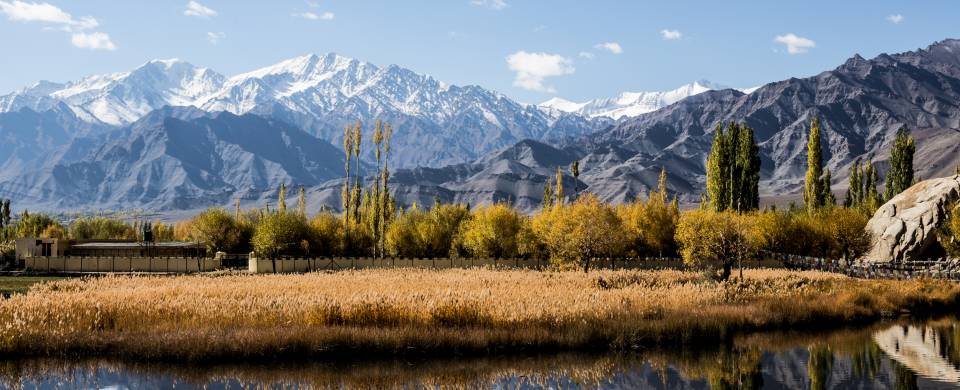 Trips and Tours to Leh & Ladakh
About Leh & Ladakh
With its rocky, rugged landscape and its location on the side of an imposing mountain, Ladakh might not seem like the most obvious place to spend your holiday, however, if you give this mountainous retreat a chance, you are guaranteed to be pleasantly surprised. Leh, the largest town in the region of Ladakh, is remarkably well-equipped to deal with travellers and has a number of interesting things to see and do. In addition, the whole area is utterly stunning, meaning that photo opportunities are in abundance and you might just come home with the most beautiful portfolio you've ever seen.
Read More
One of the major attractions in Ladakh is the Leh Palace, which stands proudly atop a small mount, looming down over the town. It dates back to the 17th century and was once a royal residency. The mystical magnetic hill is also located in Ladakh and has baffled travellers for decades by its magical force. The legend is that if you drive to the hill and then switch off the car's ignition, the car will continue to move. It might seem unlikely but numerous witnesses have testified this as truth.
Being the home of a large population of Tibetan Monks, the town of Leh and the surrounding areas boast a number of old monsteries, many of which have fascinating histories and are thoroughly worth visiting. Alternatively, there is plenty of scope here for some lengthy hikes and even some mountaineering. However, these climbs are not for the faint-hearted and a high level of fitness is required before any attempt is made.
Leh & Ladakh Tours
Here are some popular itineraries that include a visit to Leh & Ladakh. Alternatively, if you would like to include a visit to Leh & Ladakh on a bespoke touring itinerary to India, take a look at our tailor-made holiday planning section.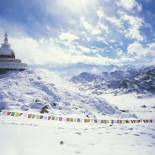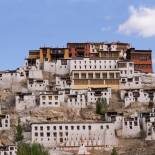 Show All Tours