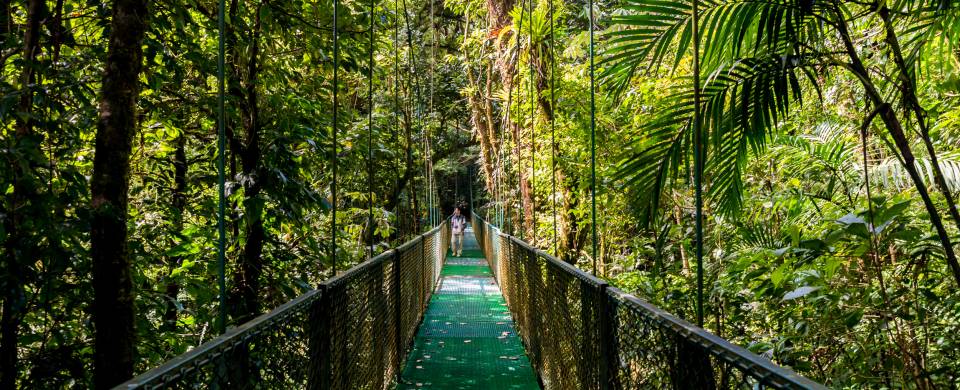 Trips and Tours to Monteverde Cloudforest
About Monteverde Cloudforest
Established in 1972 to protect one of the last sizeable pockets of primary cloud forest in Central America, the Monteverde Cloudforest Biological Reserve is home to six ecological zones and a wealth of biodiversity. Encompassing ten square kilometres of land punctuated by deep gorges, waterfalls and streams, the reserve is home to over 2500 species of plant, 100 species of mammal, 400 bird species, 120 species of amphibian and reptilian, as well as thousands of insects.
Read More
Nine clearly marked and easily walkable trails make exploring the reserve possible with each trail offering a distinct hiking experience from walks through dripping wet forests and sun-dappled swamp forests to wider, sunnier trails where butterflies are more likely to be spotted. The hiking trails in the reserve are also marked with viewpoints for incredible views across the canopy and to the rolling hills of green. There are also five suspension bridges within the reserve, offering fantastic views from above the forest floor.
The sheer size of the reserve means that spotting wildlife along the trails can be a challenge as the animals have plenty of space to roam away from humans but whether you spot any larger mammals or not, the amazing diversity of tropical plants and primitive trees is enough to keep visitors satisfied. Night walks are a particularly atmospheric experience as the forest comes alive with nocturnal sounds.
Monteverde Cloudforest Tours
Here are some popular itineraries that include a visit to Monteverde Cloudforest. Alternatively, if you would like to include a visit to Monteverde Cloudforest on a bespoke touring itinerary to Costa Rica, take a look at our tailor-made holiday planning section.
Tailor-made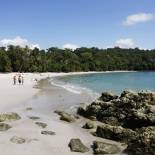 Show All Tours