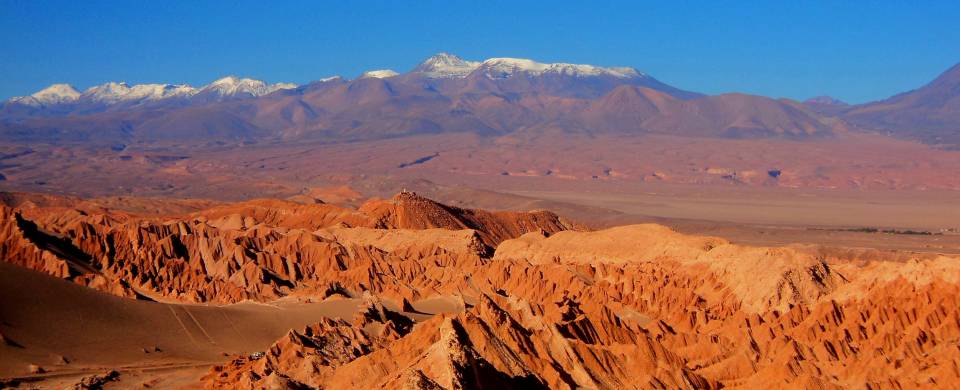 Trips and Tours to San Pedro de Atacama
About San Pedro de Atacama
Positioned amongst spectacular scenery of desert and altiplano in northern Chile, the small oasis village of San Pedro de Atacama is the tourist center of the region with a bounty of local attractions to keep travelers busy for days. It's home to the remarkable Museo Arqueológico Gustavo Le Paige where "Miss Chile" resides, the brilliantly preserved remains of a woman seated with her knees as her chest and her black hair hanging thick and long. The museum houses a number more prehistoric mummies as well as over 380,000 different artifacts from the region including Neolithic tools, ceramics and ancient ritual masks.
Read More
The village itself is a tiny collection of traditional adobe houses lining dirt streets filling out from an attractive plaza and the picture-perfect Iglesia de San Pedro, one of the largest Andean churches in the region. Leading off from the little plaza is a narrow alley home to numerous artesanía stalls selling alpaca knitwear and interesting souvenirs.
It is perhaps the incredible lunar-like landscape of volcanos, desolate plains and brilliant lakes that primarily attracts visitors and San Pedro de Atacama. Nearby Valle de la Luna (Valley of the Moon) is a perfect example of this dramatic scenery. South of town is Chile's largest salt flat, the Salar de Atacama. Spanning 3,000-square-kilometers, the vast salt flat contains several small lakes where flamingoes congregate and plates of salt float in the beautiful waters. North of town is the Tatio geysers, a field full of steaming blowholes that shoot thermal waters high into the air. This brilliant spectacle is complemented by a swimming pool and a nearby rock pool.
San Pedro de Atacama Tours
Here are some popular itineraries that include a visit to San Pedro de Atacama. Alternatively, if you would like to include a visit to San Pedro de Atacama on a bespoke touring itinerary to Chile, take a look at our tailor-made holiday planning section.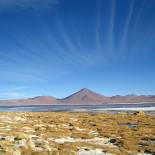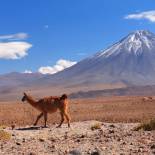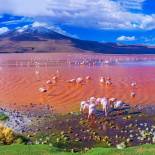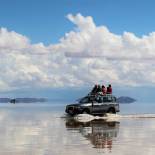 Show All Tours