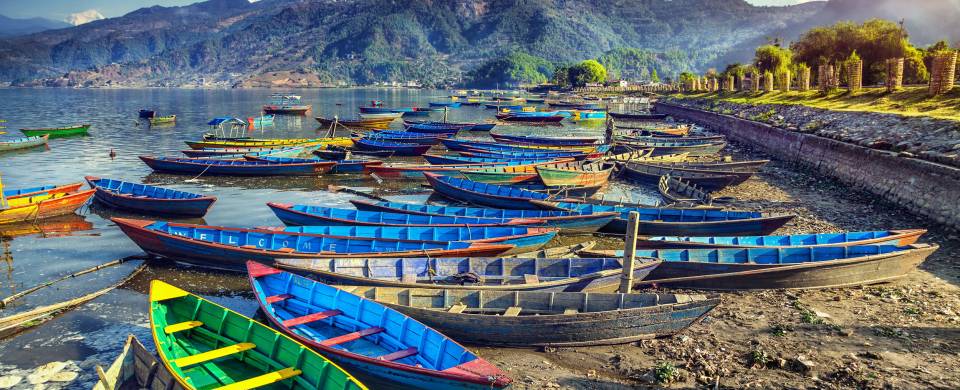 Trips and Tours to Pokhara
About Pokhara
Pokhara is known for its stunning panoramic views of the Himalayas and also lakes, a tranquil town to relax in and also the starting point for most popular trekking and rafting destinations in Kathmandu. Pokhara is part of a once vibrant trade route extending between India and Tibet. To this day, mule trains can be seen camped on the outskirts of the town, bringing goods to trade from remote regions of the Himalaya. This is the land of Magars and Gurungs, hardworking farmers and valiant warriors who have earned worldwide fame as Gurkha soldiers.
Read More
The Thakalis are another important ethnic group here and they are known for their entrepreneurship. The climate of Pokhara is slightly warmer than Kathmandu, with daytime temperature hovering around 15 degrees Celsius in winter and 35 degrees in summer. The monsoon season which lasts from mid-June to mid-September is very wet; in fact Pokhara records the highest rainfall in the country. With this in mind, the best time to visit is between October and April.
Phewa lake, the second largest lake in the kingdom, roughly measuring 1.5 km by 4 km, is the center of all attractions in Pokhara. The enchanting lake is an idyllic playground. Brightly painted wooden boats and sailboats can be rented at a reasonable cost around the lakeside. An excursion out of to the water is a great way to spend a day here. Begnas lake and Rupa lake are located about 15km from Pokhara. Divided by the forested hillock called Panchabhaiya Danda, the lakes offer the perfect nature retreat.
Pokhara Tours
Here are some popular itineraries that include a visit to Pokhara. Alternatively, if you would like to include a visit to Pokhara on a bespoke touring itinerary to Nepal, take a look at our tailor-made holiday planning section.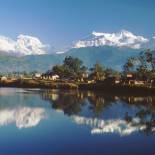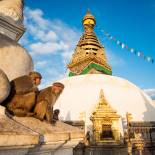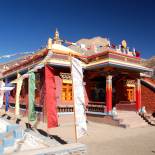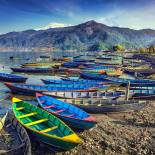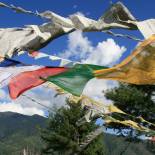 Show All Tours