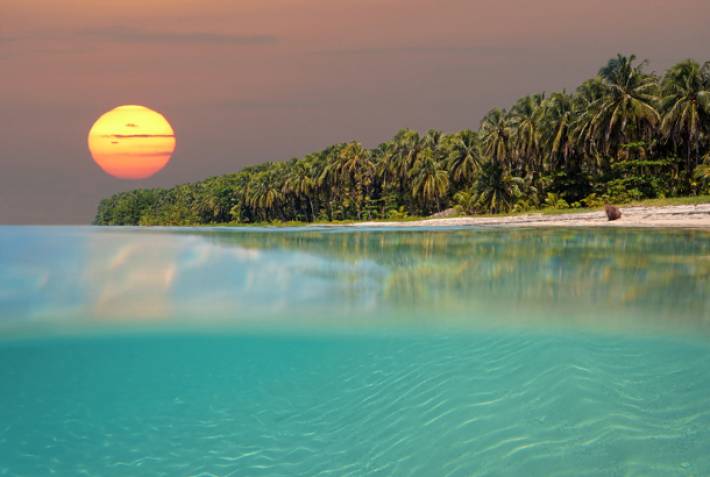 OUR PICK #1
Bocas del Toro
From the vibrant strip of Isla Colon to the peaceful footpaths of Isla Bastimentos, the Bocas del Toro archipelago is a little slice of heaven that never fails to captivate and enthral. The main island, Isla Colon, is easily navigable by bike, which can be hired for a few dollars from any of the numerous rental shops along the main street. Quad-bikes can also be hired, as can scooters, giving you even more freedom to explore. A trip to the botanical gardens and then on to the beach bar that sits on the sandy shores of Paki Point is a must. Alternatively, pull up somewhere along the road that runs along the seafront and claim your own tiny patch of private beach. Boat trips to see sloths, dolphins and starfish leave regularly as do taxi-boats, ferrying travelers to the postcard perfect Red Frog and Wizard beaches.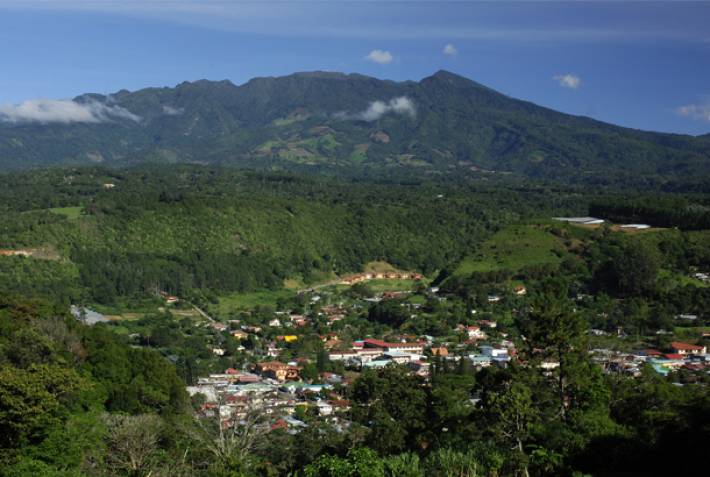 OUR PICK #2
Boquete
Snuggled away among the verdant leaves of Chiriqui's dense vegetation, Boquete is a blissful town, enviably located in Panama's lush highlands. A haven for those looking for a more laidback lifestyle, the pace of life here is slow and steady, allowing for the maximum time to appreciate your surroundings and breathe in that fresh mountain air. Vivid flowers in every color of the rainbow carpet the slopes, contributing to the breathtaking natural landscape. Due to its elevation, the climate here is much cooler than the lower regions of the country – yet another reason why Boquete is a favorite with travelers. If you're looking for a more intimate taste of nature, the Paradise Gardens are a beautiful wildlife reserve where you can find howler monkeys, white faced capuchins and a variety of macaws and parrots.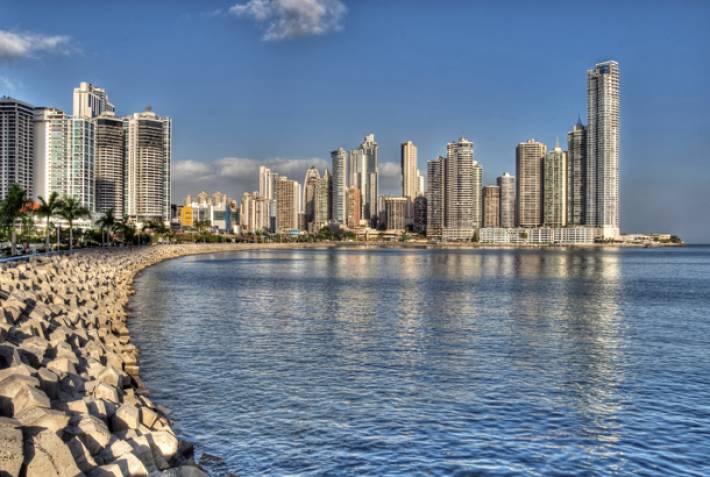 OUR PICK #3
Panama City
The political and commercial epicenter of the country, Panama City is a gleaming, modern city with an impressive skyline that runs along the waterfront. Rapidly becoming a city that never sleeps, Panama City is brimming with trendy bars and cafes, casinos, gourmet eateries and fancy boutiques, all just waiting to be explored. While this busy capital might seem all metal and concrete, it still has ways for travelers to indulge in a bit of nature at the Biomuseo. This museum has a wealth of information about the country's natural history and wildlife. History buffs can also get their fix with a trip to Panama Viejo, the original site of Panama City back in 1519. From strolling along the breezy Cinta Costera, the promenade that fringes the water, to shopping for trinkets in one of the city's many markets, there is no end of activities here.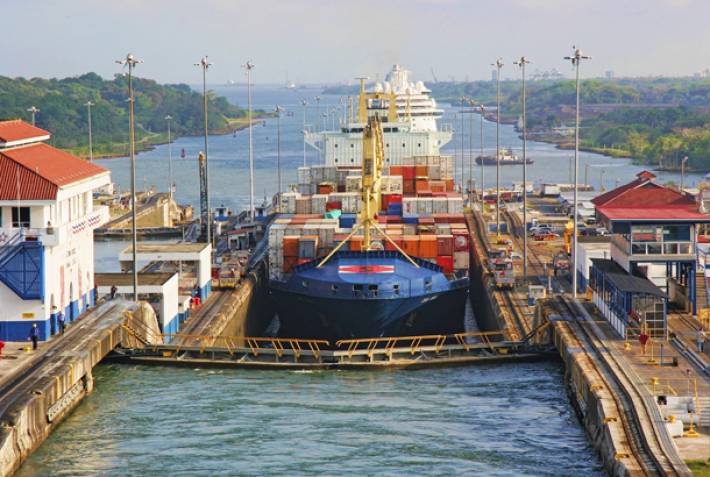 OUR PICK #4
Panama Canal
Arguably the most important man-made waterway in the world, the Panama Canal shaped the course of history as it facilitated international trade on a global scale. Stretching out for 48 miles, the canal links the Atlantic and Pacific oceans, meaning that ships no longer have to circumnavigate the entirety of South America on their journey. To put this into perspective, the Panama Canal means that a ship sailing from San Francisco to New York saves almost 8,000 miles and, of course, the fuel it would have used as well. To learn more about this mind-boggling feat of engineering, travelers should pay a visit to the Interoceanic Canal Museum. The museum contains valuable information about the history of the canal, with interactive exhibitions and a viewing deck where you can watch the ships coming and going and see the locks in action.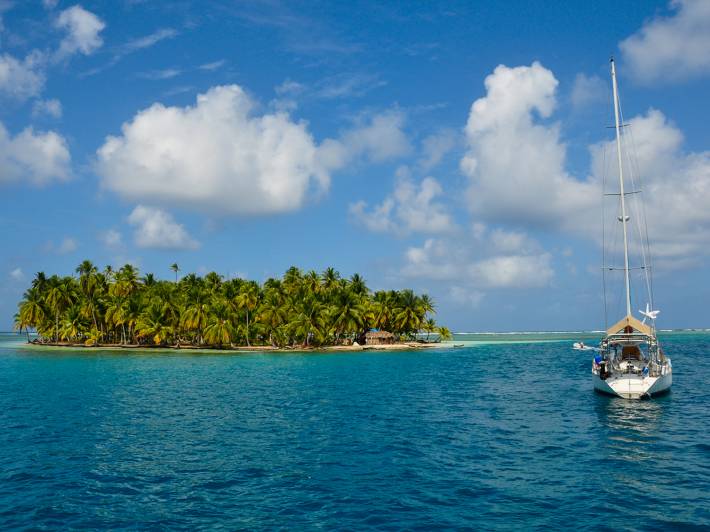 OUR PICK #5
San Blas Islands
Scattered off the Caribbean Coast of Panama are the pristine San Blas Islands. Of the 365 isles, over 300 are uninhabited and offer a true castaway feeling with their remote white sands and tropical palms. Run by an indigenous tribe known as the Kuna, tourism to these islands is regulated so as to protect their culture and independence. Sailing and boat tours are the most popular ways to explore, with plenty of beautiful spots for swimming, diving and snorkelling. As there's no phone signal, these islands offer a wonderful off-the-grid experience, which only gets more impressive as the day draws to a close and the star-filled sky overhead is utterly free of light pollution.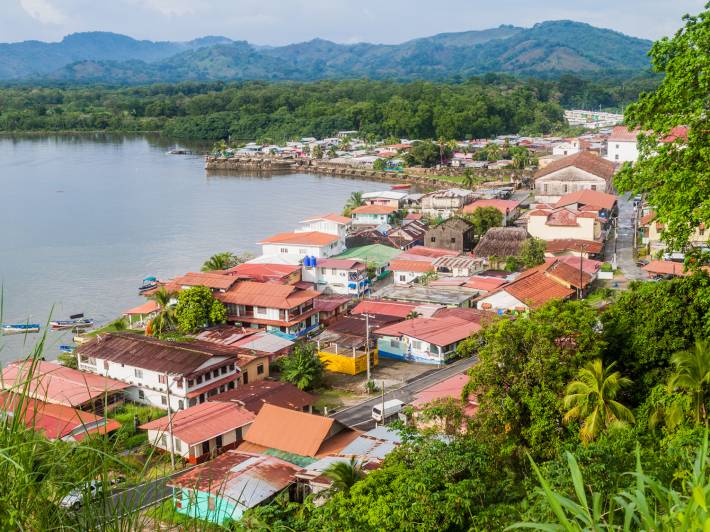 OUR PICK #6
Portobelo
Once one of Central America's greatest ports, nowadays Portobelo is a sleepy fishing village that comes alive each year on October 21st for the Festival del Cristo Negro, a vibrant celebration that sees crowds parading through the streets and music and drinking into the night. The village's attractions also include 18th-century fortifications, built by the Spanish to protect trade, which have since gained UNESCO World Heritage Status. Named by Christopher Columbus in 1502, Portobelo derives from 'Puerto Bello', meaning 'beautiful port'. A statement that still rings true today, with Portobelo Bay's turquoise waters dotted by boats and surrounded by greenery.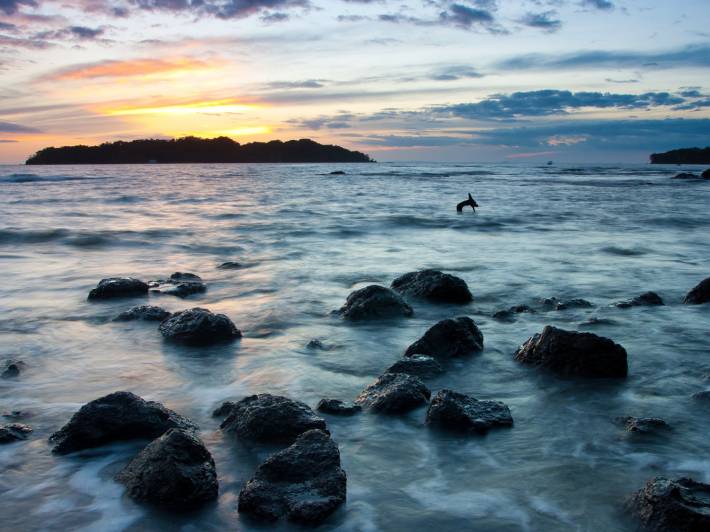 OUR PICK #7
Santa Catalina
With a population of around 300 people, Santa Catalina is a destination that has remained somewhat of a secret in Panama. Home to world-class surf, this village was discovered by adventurous surfers in the 1970s and, although it now offers several surf camps, cheap hotels and eateries, life here still feels tranquil. National and international surf competitions are regularly held in Santa Catalina. However, if you don't want to get on your board, you also have the Isla de Coiba and its National Park close by, offering fantastic diving with the chance to spot turtles and more incredible marine life.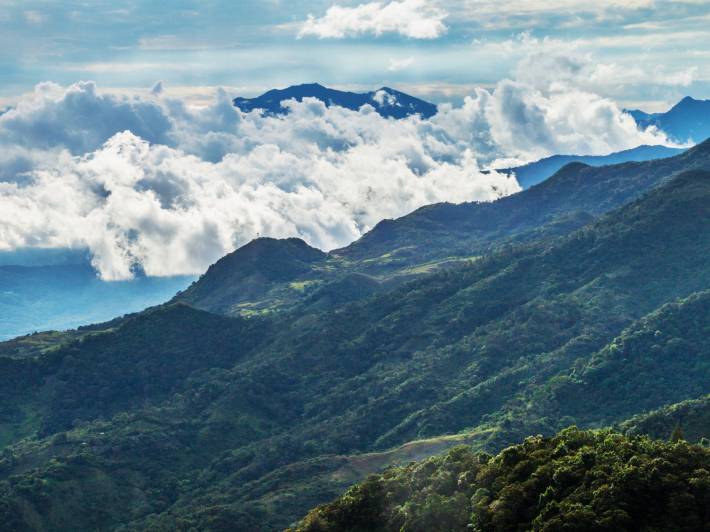 OUR PICK #8
Volcan Baru
The highest point in Panama, Volcan Baru's summit draws dozens of travelers each day to witness its spectacular sunrise. As one of the few places in Central America to offer views of both the Caribbean Sea and the Pacific Ocean, vistas from the top are truly spectacular and well worth the challenging trail to get there. The volcano's lower slopes are home to plenty of coffee plantations, with higher ground in the Volcan Baru National Park being a great spot to see local wildlife. A rare species of bird named the Resplendent Quetzal calls the volcano's forests home and, with their magnificent green and red plumage, are bound to delight any birdwatching enthusiast.
See Also
For more help planning your trip to Panama take a look at these travel resources:
Best Time to Visit - climate, seasons and festivals in Panama
Tourist Visas - what you need to know before leaving
Top Travel Tips - useful info on health, food and money in Panama
Style of Travel - what to expect on a Latin America group tour