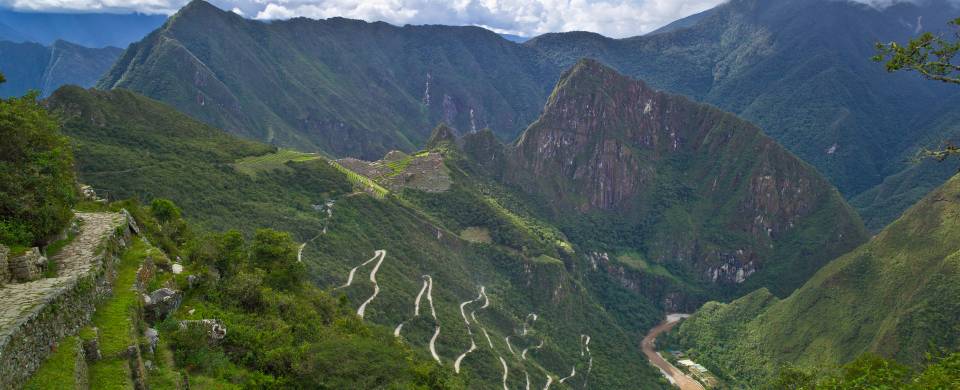 Trips and Tours to Inca Trail
About Inca Trail
The most famous Inca path through the Andes is known simply as the 'Inca Trail' – the royal route to Machu Picchu. This spectacular 44km-long trail crosses three stunning high passes and weaves its way between many ancient archaeological sites before culminating at the legendary Lost City of the Incas. There are few treks in the world that combine spectacular natural beauty and enigmatic history with such an awe-inspiring final destination.
Read More
The Inca Trail is only a small portion of an extensive road system that ran from Ecuador to Argentina, parts of which were built by cultures pre-dating the Inca Empire. Intended to move caravans of people, goods and armies across the vast empire, the Inca roads were also essential to the postal system. Stationed at 1.4km intervals, relay runners, known as chasqui, would carry information along the road, either verbally or stored in quipu - a talking knot.
Today, hiking the Inca Trail is an incredibly rewarding experience with each day brining something new and exciting to your eyes. The three passes offer the most stupendous views with fascinating ruins nearby, from the aqueducts of Sayacmarca to the small stone baths of Phuyupatamarca. As the spectacular landscape gradually changes from rugged high-altitude terrain to lush sub-tropical land, so too does the colour and smell of the vegetation, from towering eucalyptus trees to exotic orchids and flowering tobacco plants that are simply irresistible to the impish hummingbird. Each night is spent at a different camp site so as the sun sets you can relax and reflect on the incredible scenery and wildlife, from energetic rabbit-like viscachas to playful spectacled bears.