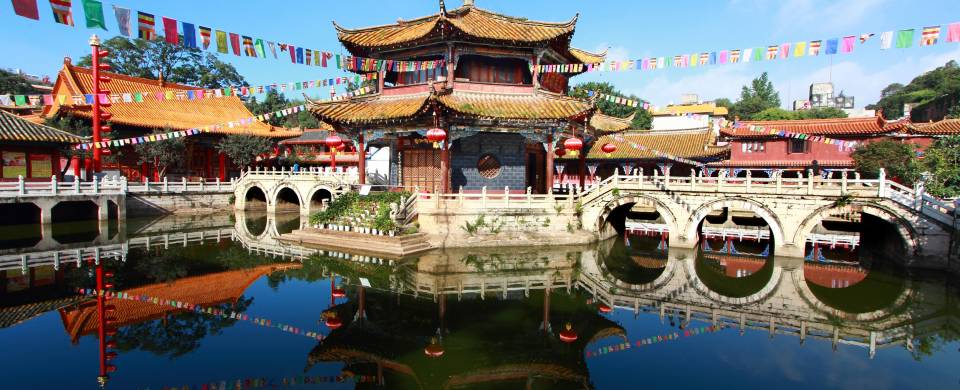 Trips and Tours to Kunming
About Kunming
Capital of the Yunnan province, in the Southwest of China, Kunming is the political, economic and cultural epicentre of the region. The city has successfully found the balance between modernity and antiquity, which can be seen in its plethora of modern architecture interspersed with ancient temples and monuments. Rich with history and culture, it certainly isn't hard to see why Kunming has gained popularity with travellers over the years. What's more is that the blend of cultures, including those of the numerous ethnic minorities that inhabit this region, has shaped the city into something completely unique in the country.
Read More
Naturally, there are plenty of things worth seeing in Kunming. Yuantong Mountain is a favourite among travellers and locals alike who are drawn here by the stunning cherry blossoms and the magnificent ancient temple. Alternatively, visitors to the region can pay a visit to the Golden Temple Park, another glorious space that is home to one of the best-preserved bronze temples in the world. When the sun reflects off its walls they glint gold, hence the park's name mentioning a golden temple.
Green Lake Park is a must-see for anyone craving a bit of natural beauty. Birds leisurely glide through the skies as row boats pepper the water. This spot is ideal for picnics as well as wandering around. If you find yourself with some extra time on your hands then a trip to the Jiuxiang Cave scenic area might be in order. Situated around 90km from Kunming, the enchanting caves are utterly stunning and are a fascinating part of China's natural history.