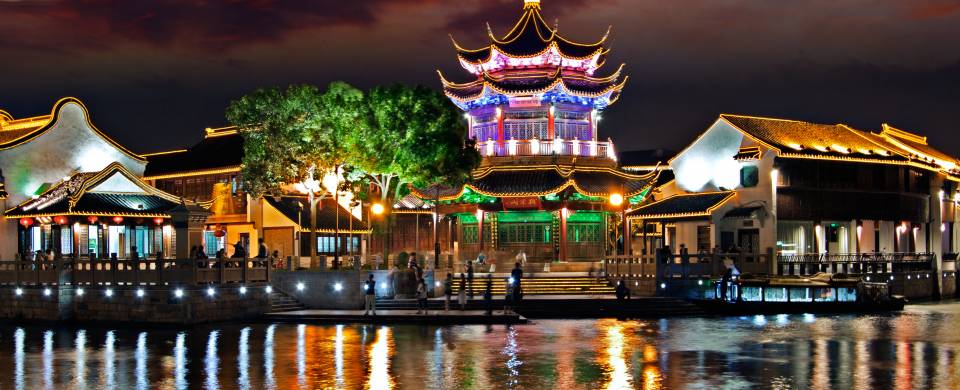 Trips and Tours to Suzhou
About Suzhou
Suzhou is a 2,500-year-old cultural city and is located in the south of Jiangsu, a province that hugs the coast to the south of the Shandong province in an area of rivers that crisscross the Yangtze River Delta of southeastern China. A sort of oriental Venice, boats bob along waterways, interwoven with small yet handsome bridges that run parallel to the streets and traditional houses built alongside them. Boasting a wealth of beauty and culture, Suzhou should definitely be a stop on everyone's Chinese itinerary,
Read More
Suzhou's waterways link with the Grand Canal, located to the west of the city. Originally constructed to carry cereals such as rice from the fertile Yangtze plains to the more heavily populated yet barren northern reaches including the capital Beijing, at 1800km it is the longest canal on earth and ranks a close second, just after the Great Wall, as one of China's greatest engineering achievement.
The waterways of Suzhou itself feed a series of classical gardens, laid out here since the Song dynasty over a thousand years ago. They are justly famous across China. Several major gardens of the time have now been restored to their former glory, along with a number of smaller ones. For the most part, Suzhou's gardens are not known for their size but their delicate designs, containing hills and ponds, terraces, corridors, towers, and almost everything particular to a Chinese imperial garden. The Humble Administrators Garden is perhaps the most famous. Though, at 40,000 square metres, with three linked sections that comprise small lotus ponds, pavilions, islands, bridges and open space, there is nothing humble about the design.