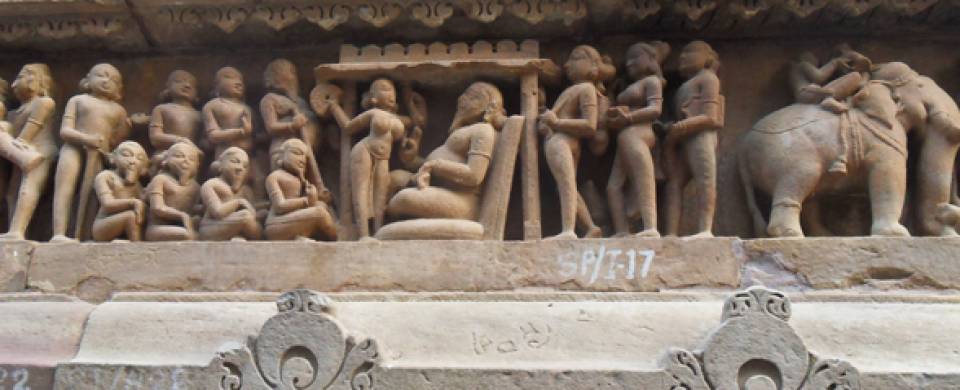 Trips and Tours to Khajuraho
About Khajuraho
Located in the northern state of Madhya Pradesh, Khajuraho is famous for its unique Hindu and Jain temples that rate a close second behind the Taj Mahal as India's top attraction. Khajuraho's temples were largely built during a major creative burst of genius from 950AD to 1050AD during the Chandela period, a dynasty that survived for five centuries before falling to the mighty Mughal onslaught. Their sheer beauty and immense size has confounded experts as to why they were built in Khajuraho, a small town then and still a relatively small town now. Indeed, the Chandelas appear to have forgotten about the temples soon after they were completed and it took 'rediscovery' by the British before these awesome masterpieces were fully appreciated in India.
Read More
Immortalised in stone, the carved temples display exceedingly artistic aspects of Indian life a millennium ago but are famed above all for their erotic nature. Experts believe these sexual sculptures to display tantric practices, which regard sex as a spiritual exercise and may also be linked to the kamasutra, an ancient Indian Hindu on human sexual behavior. Surprisingly, the erotic sculptures only account for a tenth of the temples' artistic murals with the majority dedicated to mythical stories and scenes of everyday life.
The incredible skill of the Chandela artisans is evident throughout, with friezes as little as 10cm wide crammed to the gunnels with detailed jewellery and hairstyles of the subject matter. Constructed from high quality sandstone, the temples change colour throughout the day with the waxing and waning light, from warm pinks at sunrise to glowing yellows at sunset.
Khajuraho Tours
Here are some popular itineraries that include a visit to Khajuraho. Alternatively, if you would like to include a visit to Khajuraho on a bespoke touring itinerary to India, take a look at our tailor-made holiday planning section.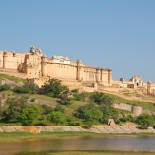 Show All Tours