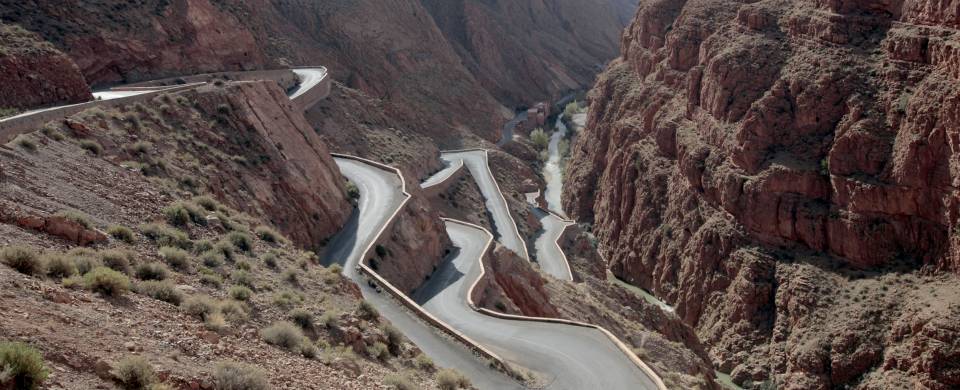 Trips and Tours to Dades Gorge
About Dades Gorge
The Dades Gorge is a cleft deep within the High Atlas Mountains at the edge of the Sahara Desert, that is 30 feet wide at its narrowest point with sheer cliffs towering up to 1,600 feet above you. It extends from the High Atlas to the Jebel Saghrou range in the south, with a steep road snaking its way up the side of the mountain, making for a hair-raising journey as vehicles battle their way against gravity to reach the top. With its numerous kasbahs and striking scenery, this gorge should feature on everyone's Moroccan itinerary.
Read More
The Dades Valley is often described as the "road of a thousand Kasbahs" although this is a slight exaggeration. Kasbahs and small settlements scatter the route with small oases of green dotted along the valley floor. Fortified oasis villages also line the route, with views of the green palm groves, in direct contrast to the red soil. The kasbahs, many of which are still inhabited, come in all colours from chalk-white and earthy-reds to dark green.
The long, winding road through the gorge showcases the unusual landscape. The rocks have been carved into a myriad of shapes over the centuries with colours varying from a deep red to a dusty brown. The road curls back on itself and at some points is only wide enough for one car. Fortunately there are plenty of points to stop along the way where travellers can capture the beauty of the surroundings and motion-sickness sufferers can recover. No trip to this natural phenomenon would be complete without watching the stunning spectacle of the sun setting over the gorge.
Dades Gorge Tours
Here are some popular itineraries that include a visit to Dades Gorge. Alternatively, if you would like to include a visit to Dades Gorge on a bespoke touring itinerary to Morocco, take a look at our tailor-made holiday planning section.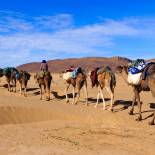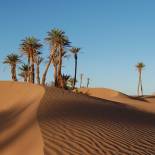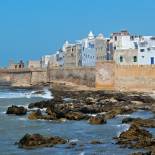 Show All Tours