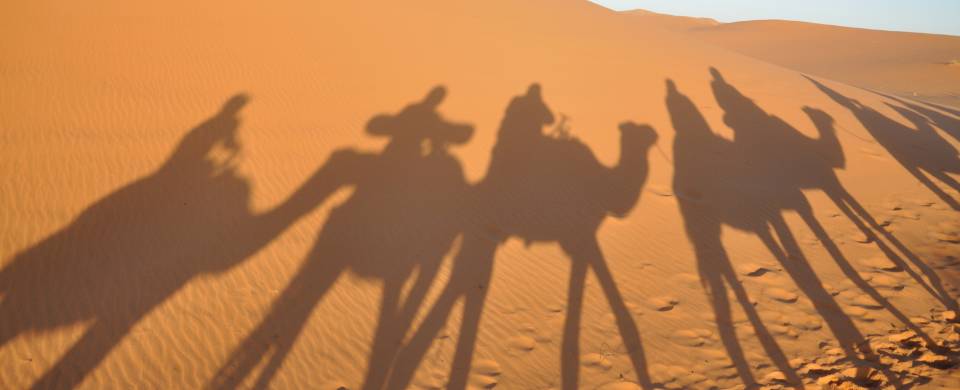 Trips and Tours to Merzouga
About Merzouga
Put on the map by its proximity to the famous red sand dunes of Erg Chebbi, Merzouga is a quiet little village, located in the Southeast of Morocco, roughly 50km from the border with Algeria. Run through with narrow dirt paths and hosting but a general convenience store and a few accommodation options, Merzouga is a tranquil stopover location for travellers making their way to the natural phenomena that lies just steps away in the great Sahara Desert. Authentic Berber food can also be found in the few eateries on offer.
Read More
Unlike anything else in the country, the sand dunes of Erg Chebbi tower down over the landscape, casting their imposing shadows over anything that stands in their way. The legend behind them is that they were formed when a wealthy family refused to give shelter to a poor, weary traveller. As an act of justice, God buried the selfish family in a mountain of sand, thus creating the dunes as we know them today. Shaped and sculpted by the wind over centuries, these dunes make for some truly breathtaking scenery.
The best time to visit Merzouga is during the low season, particularly November, January and February. Coming at this time means you are less likely to be overwhelmed with crowds of other travellers and the temperature is likely to be somewhat more bearable. There are a number of different ways to get up close and personal with the sandy hills of Erg Chebbi. Some like to venture out on foot, while others prefer to be within the confines of a 4x4. Alternatively you can hop on a camel and experience it the authentic way.
Merzouga Tours
Here are some popular itineraries that include a visit to Merzouga. Alternatively, if you would like to include a visit to Merzouga on a bespoke touring itinerary to Morocco, take a look at our tailor-made holiday planning section.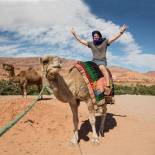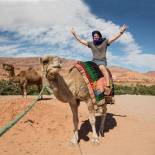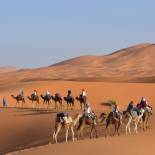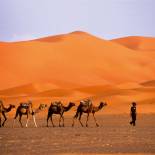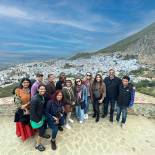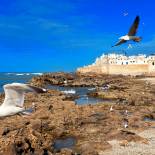 Show All Tours