Our Tour Guides
Meet some of our amazing guides
On our Signature tours, you are guaranteed to be escorted by a local, English-speaking tour guide. All of our guides know their destinations inside out, and many have worked with us for many years. We carefully select them based on their knowledge, passion, and personality.

When asking our customers for feedback, our tour guides are often mentioned as being the highlight of the trip. Whether it's their expert knowledge of the destination, the feeling of safety and security being guided by a local, or simply being advised on the best restaurant to visit for dinner, our guides make our Signature tours what they are. And we're incredibly proud of our people!

Find out a bit more about some of our guides below.
Some of our famous guides
Get to know a few of our guides from around the world. We don't possibly have room to feature everybody here, but as you can see, all of our guides are incredibly enthusiastic about their jobs, and love showing you, our customers, around their countries. Your tour guide makes your trip, and we're delighted to have each and every one of these guides as part of our team!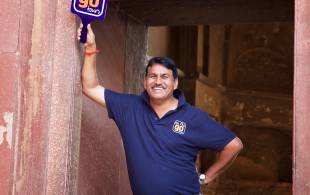 Satendra, India
Satendra is one of our longest serving guides. He's been working with us in India since 2004, and has shown hundreds and hundreds of visitors around his country. "My job is my religion and I take huge pride in it" he says.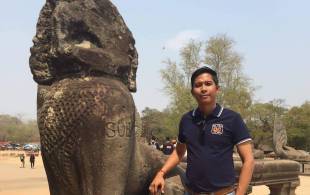 Khoeurn, Cambodia
Khoeurn has been a tour guide for 14 years, and in that time he's gotten pretty good at it! He loves showing people around beautiful Cambodia and "sharing my sense of humor and my country's history with people".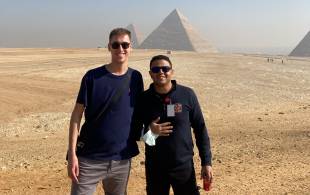 Alam, Egypt
Alam has worked for us as a guide in Egypt since 2007, and has an infectious enthusiasm for his country. He says his favourite thing about the job is "meeting people from all over the world and showing them my country."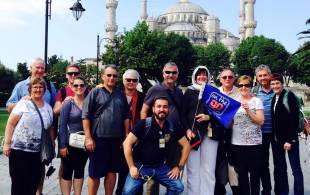 Recep, Turkey
Recep has been a qualified tour guide since 2001 and his enthusiasm is undampened. As he tells us, "I am so proud of my country, and I love that I can show guests Turkey through my eyes so they can fall in love with it too!"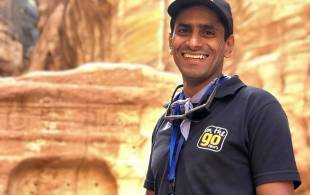 Mohammed, Jordan
Mohammed is one of our tour guides in Jordan, and has been guiding since 2011. He loves his job, telling us "It's very rare that you'll find people who absolutely love their job these days but I'm one of those few."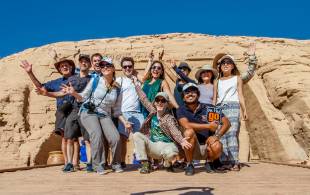 Momo, Egypt
If you've met Momo, you'll know about it! An expert in his field, we receive praise for his guiding year after year. As he says, "It gives me immense pleasure teaching people about Egypt's history and showing them my culture."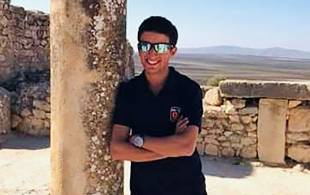 Lhoucine, Morocco
With 11 years of guiding experience, you can trust Lhoucine to show you the best of Morocco. He says "What I love about being a guide is that it motivates me to know more about my country and the world."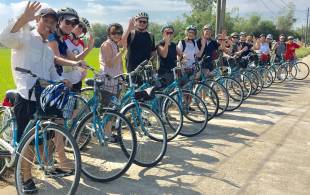 Tuan, Vietnam
Tuan is one of our most popular guides in Vietnam. He tells us that "I'm happiest whenever I'm telling jokes. My slogan is 'client's satisfaction is my happiness'". And we know his clients agree!
You've met our guides, now meet our tours!
Check out some of our most popular Signature tours below - you may well end up being escorted by one of the guides featured above.
Sponsored Training in Egypt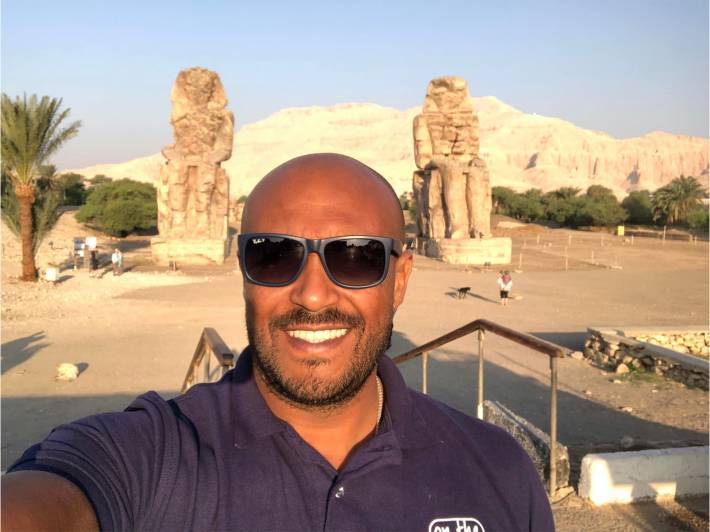 It's not easy committing to years of study to qualify as an Egyptologist guide. So, we launched an initiative in Egypt where we sponsor one of our talented transfer reps through university, at the end of which they will be a fully qualified guide, well versed in Egyptology. Our most recent graduate is Sherif Fawzy, who is now a fully qualified Egyptologist and licensed tour guide, leading group and private tours across the country. Previously our Field Manager in Cairo, you can now join Sherif on many of our Egypt departures, including our award-winning King Tutankhamun and King Ramses tours. We're always on the lookout for future talent in our Egyptian guiding team!