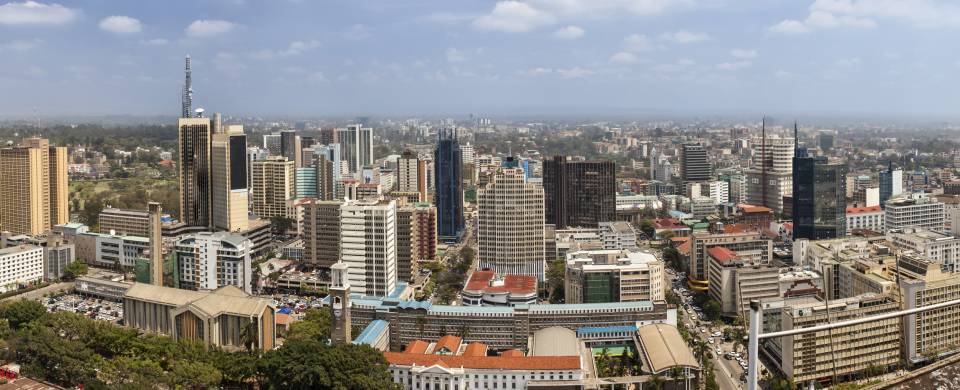 Trips and Tours to Nairobi
About Nairobi
Capital of Kenya and the heart of the country's government and commerce, Nairobi is the most significant city in East Africa and an important player on the pan-African stage. It is home to many international embassies, the United Nations headquarters, numerous multi-national companies, non-government organizations (NGOs) and press correspondents. Besides this is a dynamic city home to some 3-4 million people embracing a vibrant cultural lifestyle with upmarket restaurants and busy bars.
Read More
Nairobi steadily grew from a swampy worker's camp during the construction of the Kampala-Mombasa railway at the end of the 19th century. Back then it was called Ewaso Nai'beri, a Masai word meaning 'a place of cold water', a reference to the powerful flow of the Nairobi River. The fertile farmland around Nairobi attracted some 80,000 British settlers between the 1920s and 1950s, including Karen Blixen of 'Out of Africa' fame - her house is now a museum on the outskirts of the city. This privileged community would convene at the famous Norfolk Hotel, which opened in 1904. Today, visitors can step back in time to the colonial era that has shaped much of East Africa with a gin and tonic at the bar.
The Nairobi National Museum is one of the city's most popular attractions with an impressive collection of fascinating prehistoric finds from Ethiopia to the Olduvai Gorge in Tanzania. It also has informative exhibitions on everything from wildlife to art and geology to local history. Just outside the city's limits is the Nairobi National Park, one of Africa's smallest parks but also one of its most easily accessible options with plenty of wildlife set against an urban backdrop. It's a great option for those short on time or merely stopping over in Nairobi on the way to somewhere else.