Being members of ABTA, ATOL, AITO and TCF, you have no worries whatsoever booking your holiday with us. Our membership of these organisations ensures 100% protection of the money you pay for your holiday. In addition, you are assured of exemplary service standards, high customer satisfaction levels and a commitment to Sustainable Tourism practices.
We're AAA Bonded!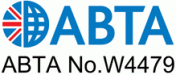 With On The Go Tours being part of the largest travel trade organisation in the UK, you can be assured that we are committed to high standards and practices and that upon booking a holiday with us your money is protected. For further information on the benefits of booking with an ABTA bonded operator like on the go, please click here or visit their website www.abta.com.

ATOL protects you from losing money or being stranded abroad when a tour operator goes out of business. ATOL protection is included in the price of a holiday booked with an ATOL holder. For further information please click here or visit their website www.atol.org.uk.

We are members of AITO – the Association of Independent Tour Operators. Formed in 1976, AITO is an alliance of around 150 specialist travel companies, each dedicated to the provision of quality products, high standards of personal service and customer satisfaction. For further information click here or visit their website www.aito.co.uk.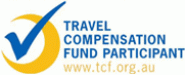 The Travel Compensation Fund protects your money when booking through us and ensures we are operating to certain industry standards. In conjunction with joining the TCF, all members require a Travel Agents License - our License number is 3171401. For more information please click here or visit – www.tcf.org.au