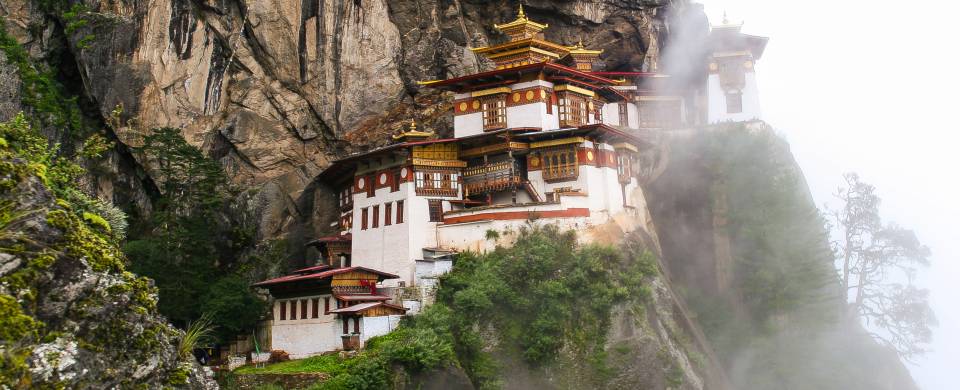 Trips and Tours to Paro
About Paro
Paro is a town in the west of Bhutan that forms part of the country's 'golden triangle' of tourist spots. Surrounded by rugged mountains, lightly peppered with wisps of green vegetation, this picturesque region is a delight for all the senses and a trek along one of its many hiking paths is an experience that won't be forgotten in a hurry. The town is famous for its Rinpung Dzong – a fortress monastery overlooking the Paro Valley, a wide, verdant valley considered to be one of Bhutan's finest.
Read More
Rinpung Dzong was originally built as a monastery at the beginning of the 10th century. In 1646 a larger monastery was built on the old foundations. It served as an effective defense against Tibetan invasions. The word 'Rinpung' means 'heaps of jewels' in the Bhutan language and refers to the fact that the monastery was built with stones instead of clay. It houses a collection of sacred masks and costumes dating back several centuries. On a hill above the monastery stands an ancient watchtower Ta Dzong. Since 1967 it has been the National Museum of Bhutan.
Paro is also home to the unofficial symbol of Bhutan – Taktsang Monastery. Precariously perched on the edge of a 1,200m cliff, the name means 'Tiger's Nest' and was established as a sacred place for meditation in 747 BC. It takes around 2-3 hours to hike up to the monastery but it is well worth the sweat for the views from the top. Other sites in Paro include the Royal Residence, a number of other monasteries and the main street – a complex of traditional architecture with richly decorated buildings.
Paro Tours
Here are some popular itineraries that include a visit to Paro. Alternatively, if you would like to include a visit to Paro on a bespoke touring itinerary to Bhutan, take a look at our tailor-made holiday planning section.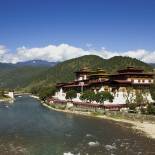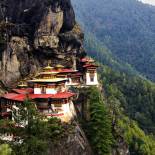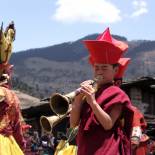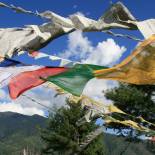 Show All Tours