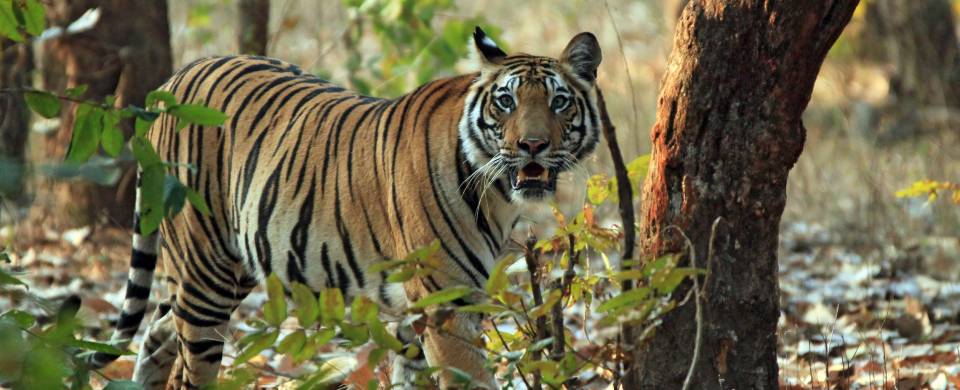 Trips and Tours to Corbett National Park
About Corbett National Park
Named after Jim Corbett, a British-Indian hunter turned conservationist and author who played a key role in establishing the park, the Corbett National Park is the oldest of its kind in India. Originally named the Hailey National Park in 1936, it was renamed in honor of this famous, man-eating tiger slayer, and later photographer, in 1957. The park is part of the much larger Corbett Tiger Reserve and is divided up in to five zones, each with its own distinct features and topography. With so much natural on beauty on offer here it is little wonder that the park is getting increasingly popular by the year.
Read More
The Corbett National Park is home to a huge range of different animals but its main drawcard is the vast number of tigers that dwell within its boundaries. Launched in 1973, the park was the first in the country to adopt the Project Tiger program, a scheme designed to protect the dwindling number of wild tigers in India. These stunning animals can regularly be seen as guests partake in jeep safaris through the park.
Along with the famed tigers of Corbett National Park, visitors to this lush expanse of wildlife may well also get the chance to observe some of the region's other indigenous creatures, which include elephants, deer, chitals, cobras and foxes. Naturally, the park's flora is just as impressive as its fauna. Pines and palms battle for space in the dense swathes of forest and jungle that make up the landscape of this reserve, while brightly colored flowers blossom intermittently, adding just a splash of color to the omnipresent green.
Corbett National Park Tours
Here are some popular itineraries that include a visit to Corbett National Park. Alternatively, if you would like to include a visit to Corbett National Park on a bespoke touring itinerary to India, take a look at our tailor-made holiday planning section.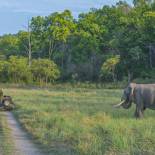 Show All Tours