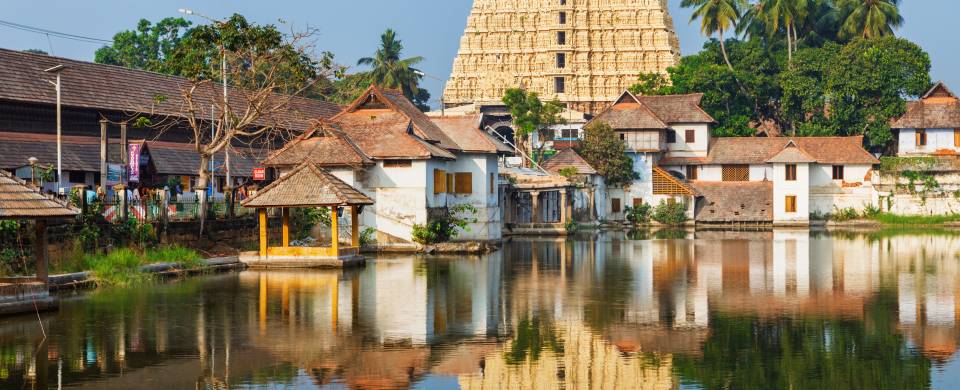 Trips and Tours to Trivandrum
About Trivandrum
Trivandrum, also referred to by its full name Thiruvananthapuram, is the capital of Kerala and one of the largest cities in the state. With ancient architecture interspersed with modern structures and lush green areas, this city is very evidently on the path of progress but has managed to maintain much of its cultural identity as it goes, something many cities have had less success with. The topography of Trivandrum is also worth mentioning as the landscape here is incredibly diverse, with the beach fringing one edge of the city and woodlands covering other areas.
Read More
While many people use Trivandrum simply as a platform for exploring other beach resort towns, there are more than enough attractions here to justify spending a day or two exploring. Two features of note are the Padmanabhaswamy Temple and the Karikkakom Chamundi Devi Temple, both of which comprise striking architecture and intricate stone carvings. If these don't quench your thirst for spiritualism then don't worry, there are plenty of other temples you can check out.
If traipsing around ancient relics isn't your cup of chai then why not head to the Trivandrum Zoo. This animal park is the oldest in all of Asia, dating back to the 19th century and originally constructed by Maharaja Swathi Thirunal Rama Varma so he had somewhere to keep his royal leopards and panthers. Encompassing 82 species from all over the world, this incredible wildlife sanctuary was also the inspiration for Yann Martel's famous novel 'Life of Pi'.
Trivandrum Tours
Here are some popular itineraries that include a visit to Trivandrum. Alternatively, if you would like to include a visit to Trivandrum on a bespoke touring itinerary to India, take a look at our tailor-made holiday planning section.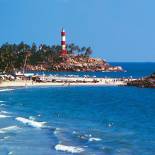 Show All Tours