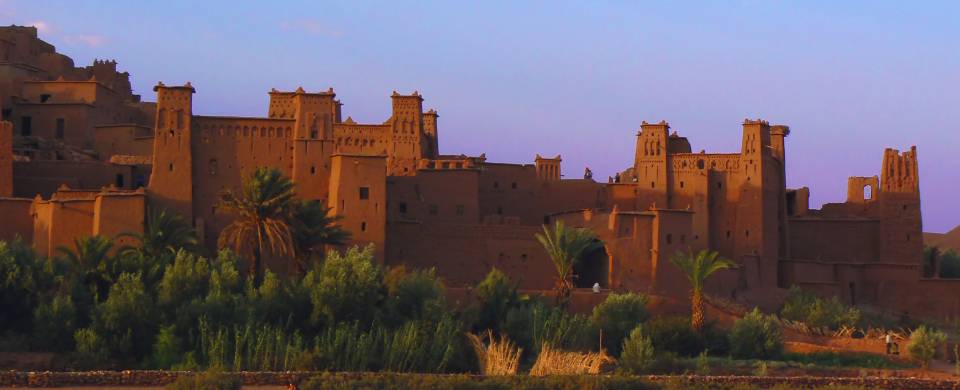 Trips and Tours to Ait Benhaddou
About Ait Benhaddou
The famous fortified city of Ait Benhaddou is situated along the former caravan route between the Sahara Desert and Marrakech. Set on a hill along the Ouarzazate River, the landscape of Ait Benhaddou is sparse but speckled with vegetation and surrounded by rugged mountains. The traditional buildings give the entire region a rustic and authentic feel. While it may not be the first place you would think of to visit in Morocco, a trip to Ait Benhaddou is incredibly rewarding and offers travelers a chance to learn about with local culture.
Read More
Granted UNESCO World Heritage status in 1987, the site has been the setting for many films including Lawrence of Arabia, Gladiator, The Last Temptation of Christ, The Mummy and Alexander. The views of the High Atlas are stunning and it is easy to see why this city has been so popular as a film set over the years, dramatic and picturesque as it is.
Explore the incredible winding alleys and ancient dusty red kasbahs, some of which are still inhabited, although there are only about half a dozen families living here. The kasbahs are some of the most decorated in the region and are believed to date anywhere from the eleventh to the sixteenth century, although it is impossible to date them exactly. Rainstorms damage the mud brick buildings and regular restoration and repair takes place now to preserve the city. There is now a newer part of town on the other side of the river where most people live.