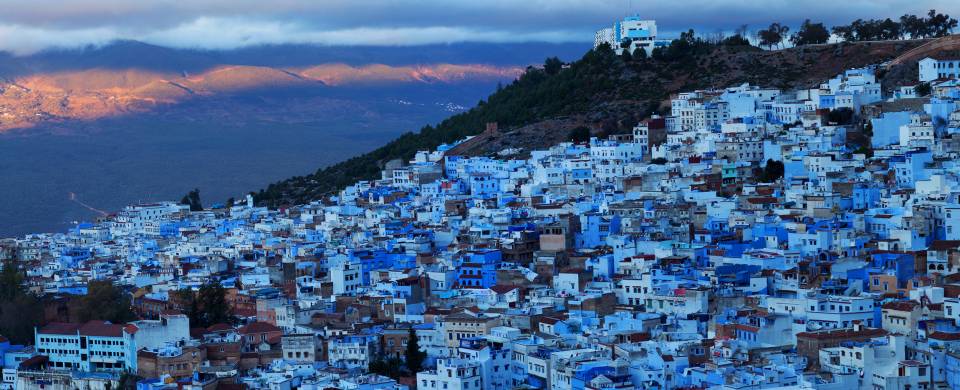 Trips and Tours to Chefchaouen
About Chefchaouen
A hidden gem and one of the most beautiful cities on the planet, Chefchaouen is one of Morocco's best kept secrets. The winding streets are lined with blue-washed buildings, complete with blue doors. The unusual color scheme is the reason this city is so striking and with its gorgeous location, nestled into the mountains and surrounded by vegetation, Chefchaouen makes that ultimate Moroccan getaway destination. Lacking the rampant tourism and hassle that comes with many of the other cities, Chefchaouen can be explored in peace and its many sights enjoyed without touts and vendors shouting in the background.
Read More
Divided in to the Medina (old town) and the new city, Chefchaouen strikes the perfect balance between modernity and antiquity. This is combined with the various different cultural influences that have permeated the architectural scene, creating a uniquely compelling city. One point of particular interest is the kasbah, which has been exquisitely well-preserved over the years. The 15th century Grand Mosquee is another must-see whilst exploring this fascinating city.
For those looking to burn some cash, the Medina is packed full of bazaars and markets selling all sorts of colorful goods. Chefchaouen is also a culinary capital and visitors don't have to travel far before they are enticed into a local eatery by the smell of herbs and spices wafting through the air. The most popular dish eaten throughout the country is tagine and this can be found in abundance here. Consisting of meat or fish, vegetables and a multitude of spices and served on a bed of couscous, this is a dish not to be missed. Finish it off with some mint tea before continuing your adventure.
Chefchaouen Tours
Here are some popular itineraries that include a visit to Chefchaouen. Alternatively, if you would like to include a visit to Chefchaouen on a bespoke touring itinerary to Morocco, take a look at our tailor-made holiday planning section.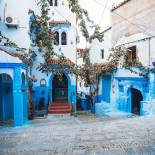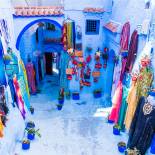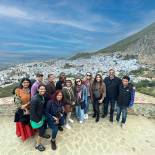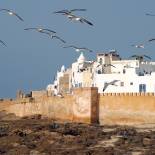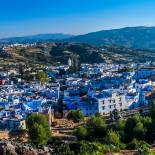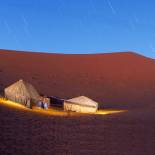 Show All Tours