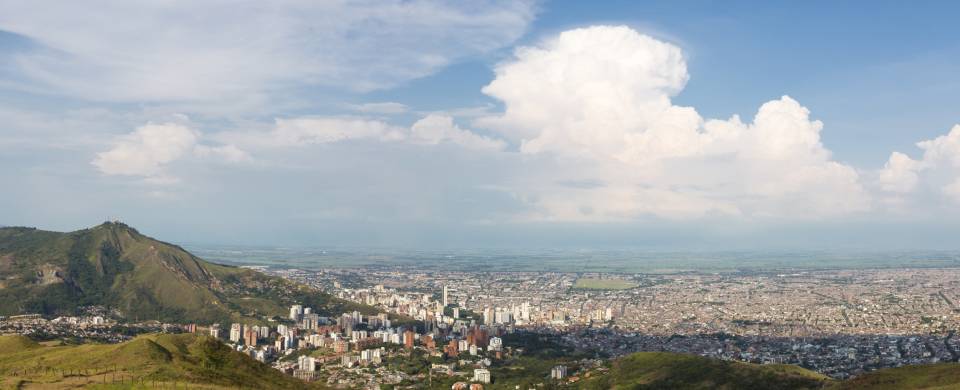 Trips and Tours to Cali
About Cali
The large city of Cali in Colombia's southwest means one thing and one thing only - salsa. Known for its pulsating music inspired by the Afro-Caribbean heritage and its thriving nightlife, Cali is the place to come for anyone who's ever been tempted by the passionate dance form and the rhythms that accompany it. Here you will find affordable dance schools for complete novices and those with some experience to spend your days learning new steps while come nightfall the steamy clubs open their doors to revellers looking for all-night action to practise their new moves.
Read More
You don't have to be a salsa enthusiast to enjoy Cali - as Colombia's third-largest city there's plenty else to keep you entertained from the Centro Historico where you'll find attractive colonial churches and engaging museums, to the Cerro de las Tres Cruces (Three Crosses Hill) which offers a scenic hike to the hill's namesake crosses that look out over the city. For another vantage point of Cali, head to the city's very own Cristo Rey (Christ Redeemer) where a 26-metre tall statue of Jesus stands with arms outstretched.
With good accommodation options and ample dining choices, Cali makes a great base from which to explore nearby attractions in the region, chief among them the mountainous Parque Nacional Natural Farallones, popular for hiking and birdwatching with a network of waterfalls, rivers and natural pools that support a high bio-diversity. Outside of the park's boundaries are a number of mountain villages where you can enjoy a bite to eat if visiting the Farallones national park on a day trip from Cali.