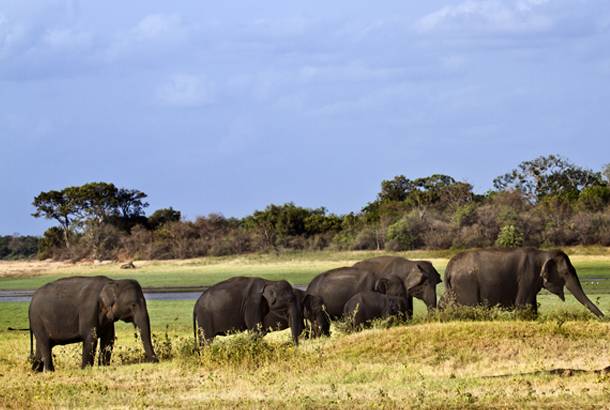 The Indian Subcontinent is positively teeming with exotic animals, from the humid jungles of India to the stark mountains of Bhutan. Throughout the countries that make up this region, there are numerous national parks that are home to some of the largest mammals on Earth as well as much smaller reptiles and amphibians. The skies overhead are invariably speckled with exotic birds while the rivers and lakes are brimming with fish, dolphins, sharks and more. If you are planning a trip to the Indian Subcontinent then be sure to brush up on your knowledge of the animal kingdom and make the most of the incredible wildlife that this part of the world has to offer. Here are a few creatures worth keeping an eye out for.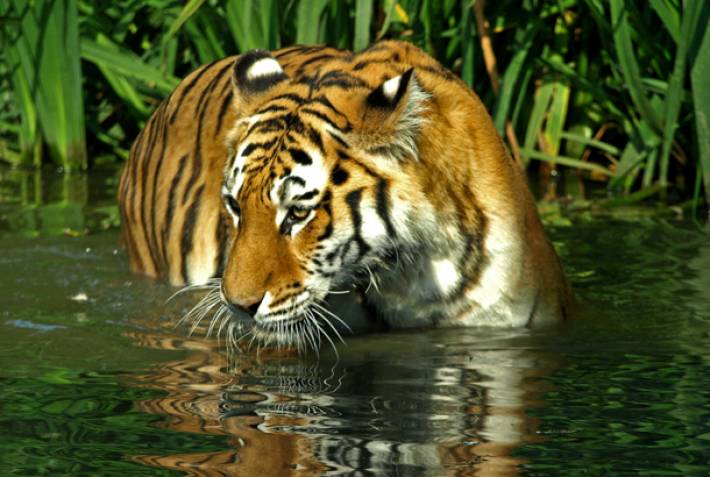 The real king of the jungle
Bengal tiger
India's most iconic species, the Bengal tiger is reason alone for thousands of travellers to visit India every year. Thanks to extensive conservation efforts, numbers are on the rise in protected tiger parks around the country, and there's never been a better time to visit. Ranthambore National Park is the place we visit on our group tours, but other reserves such as Kanha and Corbett are well worth a visit. Travellers on our tiger tours to India will also be glad to know that we make a donation to Travel Operators for Tigers for every passenger who books onto these tours, helping to protect tigers for future generations. Please be aware that you can never guarantee a sighting, as these are wild animals. Check out our comprehensive guide to spotting tigers in India to help plan your perfect wildlife holiday.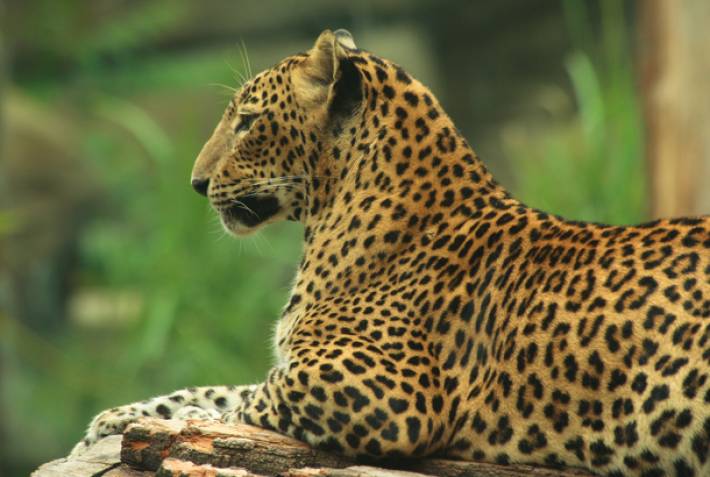 The elusive big cat
Leopard
Even more elusive than the Bengal tiger, spotting a leopard whilst on safari is a real treat. Not only do their spots help them camouflage themselves exceptionally well but they are excellent tree climbers and can easily disappear among the leaves and branches of the jungle canopy. One of the top spots to find these big cats is the Yala National Park in Sri Lanka, which claims the highest density of leopard in the world so chances of finding one are good year-round.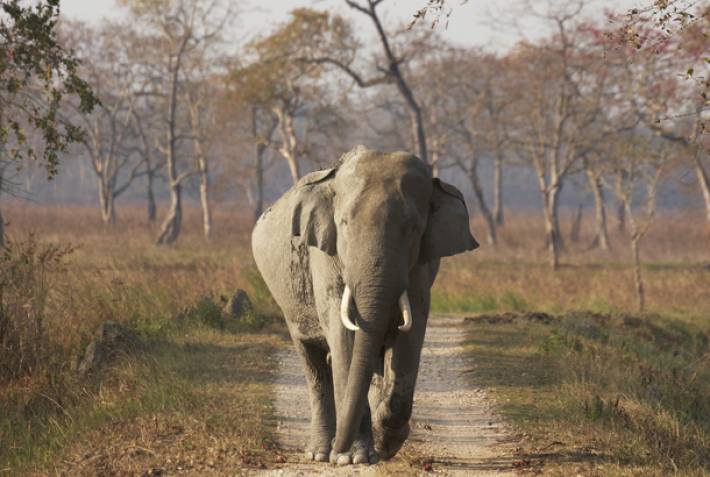 Gentle giants
Elephant
As the biggest mammal on the planet, there is no animal more breathtaking than the elephant and getting to see one in the wild is a once in a lifetime experience. The Asian variety is different to the African elephant, notably in the size of its ears. They are also slightly smaller and hairier than their African cousins. Sri Lanka is the place to head to see wild elephants on the Indian Subcontinent. See calves playing in the water whilst their mothers bathe and watch over them affectionately. If you are heading to Sri Lanka then Udawalawe and Minneriya national parks are your best bets, especially in September and October when hundreds of the majestic beasts gather at the Minneriya water tank. Take a look at our Wild About Sri Lanka tour for the best chance to see these amazing animals. Those going to India should stop off at Kabini Forest outside of Mysore or Nagarhole National Park for the best chances of a sighting.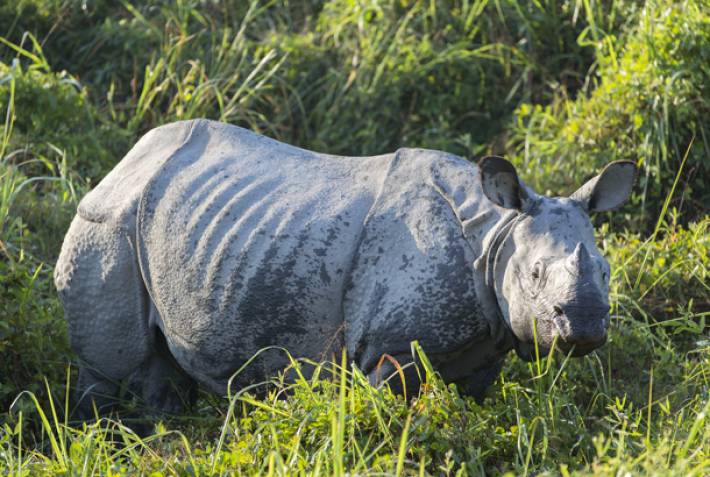 A lovable lummox
Rhino
The rather striking one-horned rhino is fascinating to behold due to the fact that its body looks as though it is wearing armour. The number of these creatures in the wild rapidly dropped due to poaching and loss of habitat but thanks to rigorous conservation efforts they can still be found in Chitwan National Park in Nepal where numbers are growing. They can also be found in Kaziranga National Park in India. The best time to spot them is in the early morning or late afternoon when they come out of the bush in search of water.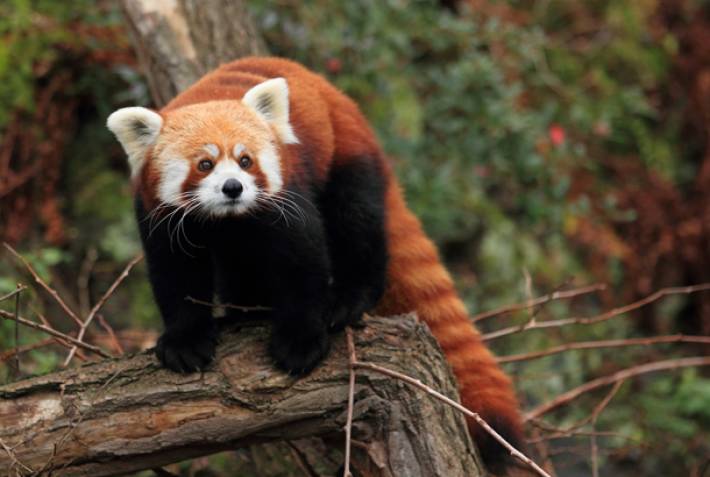 The bear cat of the Himalayas
Red Panda
Perhaps one of the most adorable members of the animal kingdom, the red panda lives all over Asia and tends to be a solitary creature, so don't count on seeing huge groups of them all at once. The animals generally live in temperate forests and mountainous regions, such as at the foothills of the Himalayas. Langtang National Park in Nepal and the Jigme Dorji National Park in Bhutan are excellent spots to witness these creatures in the wild.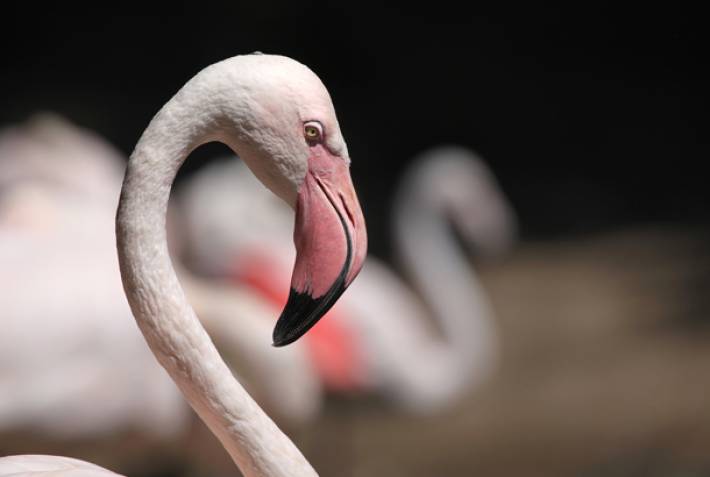 The pink waders
Flamingo
The flamingo might not be the first animal that springs to mind when you think about wildlife in the Indian Subcontinent but those who venture to Gujarat in India will be pleasantly surprised. This dry, desert region is regularly painted pink by masses of these leggy birds congregating around watering holes. The Kutch Desert Wildlife Sanctuary hosts one of the largest flamingo breeding grounds in the world and has even been nicknamed "Flamingo City".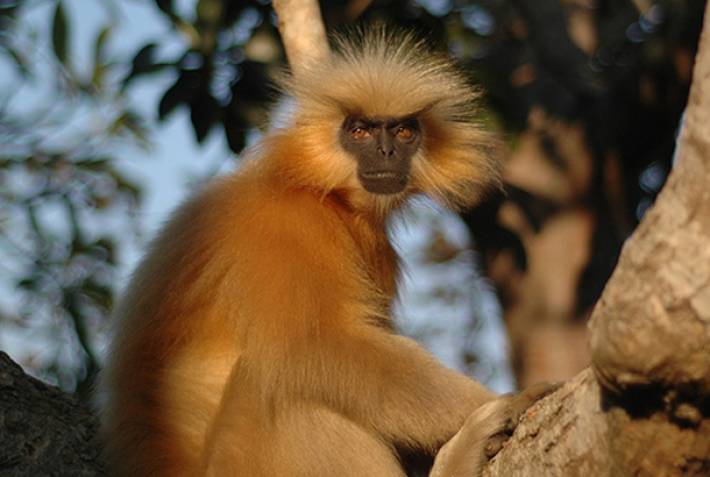 Fur of gold
Golden Langur
One of the most striking creatures in this part of the world, the golden langur is a bright gold/cream colour and has a black face surrounded by a mane of soft hair. They are usually found in groups that can have as many as 50 members, but normally have between 8-12. As one of the region's most endangered primates, this tree-dwelling creature can only be found in the Black Mountains in Bhutan and Assam in India.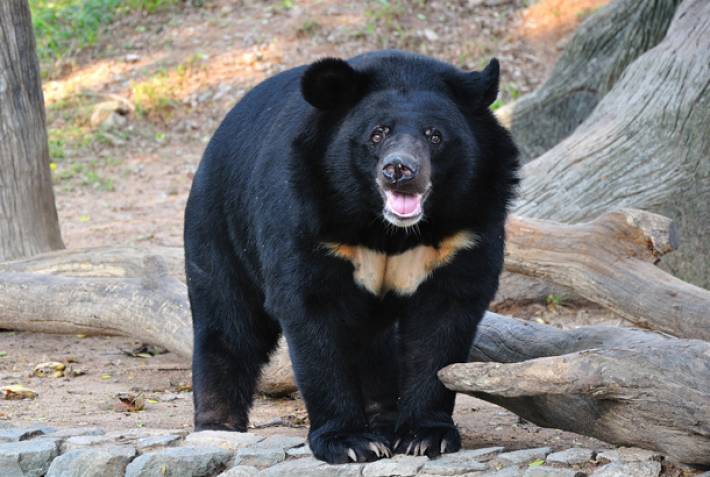 Cuddly but grumpy
Himalayan Black Bear
Despite their cuddly appearance, the Himalayan black bear is not an animal you want to get up close and personal with, as they are known to be very aggressive. These magnificent beasts are increasingly rare and can only be spotted in mountainous regions at an altitude of around 10,000 feet – although they move to lower grounds during the winter. The bears are completely black with a cream coloured crescent on their chest and tend to move about at night so as to avoid humans, making them hard to spot. For a chance to witness one, head to Jigme Dorji National Park in Bhutan.
Recommended Wildlife Tours to the Indian Subcontinent
We offer a selection of group tours that take advantage of the wildlife that the Indian Subcontinent offers. Choose from tiger safaris in Ranthambore National Park, leopard spotting game drives in Yala National Park and excursions in Chitwan National Park for the chance to see elephant and rhino. Here are three of our most popular itineraries. If you have something specific in mind and would prefer to create your own bespoke wildlife tour of India, Nepal or Sri Lanka, get in touch with our Tailor-made holiday team.
Top Indian Subcontinent Deals
Indian Subcontinent Trip Styles