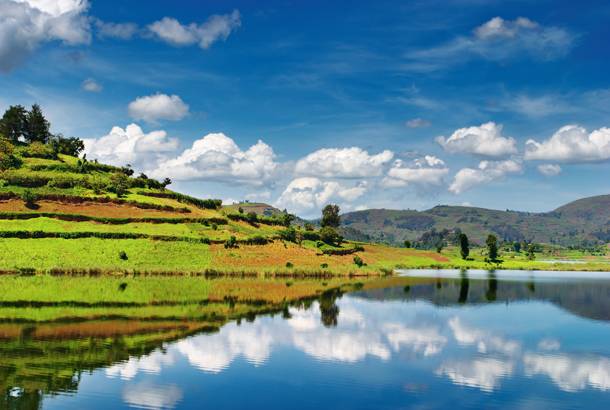 Uganda at a Glance: Best Time to Visit
Recommended time to visit: Uganda's two dry seasons last from December - February and June - August and are characterised by dry, pleasant weather, perfect for trekking.

Less popular time to visit: March - May is by far the wettest period in Uganda, with heavy rainfall making trekking more challenging. National parks are lush and green however, with many species giving birth in this period.

Best time to see gorillas: June - August is the best time for spotting gorillas, with dry weather making trekking easier and vegetation less dense, so you can better spot gorillas. It also coincides with the Great Migration in nearby Tanzania, which is easily combined with gorilla trekking. One benefit of visiting Uganda in the wet season, however, is that gorillas tend to stick to the lower slopes as food is plentiful, meaning trekking times are short.

Best time for safari: The dry seasons from December - February and June - August are also best for heading into the country's game reserves. Uganda is a great bird-watching destination year round.
Want to know more about Uganda? Check out our latest blog posts
Climate | Kampala
| | Jan | Feb | Mar | Apr | May | Jun | Jul | Aug | Sep | Oct | Nov | Dec |
| --- | --- | --- | --- | --- | --- | --- | --- | --- | --- | --- | --- | --- |
| Temp Min °C | 18 | 18 | 18 | 18 | 17 | 17 | 17 | 16 | 17 | 17 | 17 | 17 |
| Temp Max °C | 28 | 28 | 27 | 26 | 25 | 25 | 25 | 25 | 27 | 27 | 27 | 27 |
| Rainfall (mm) | 46 | 61 | 130 | 175 | 147 | 74 | 46 | 86 | 91 | 97 | 122 | 99 |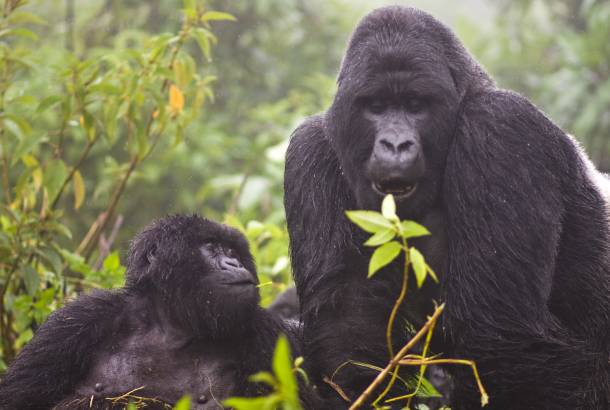 Recommended tours
Overlanding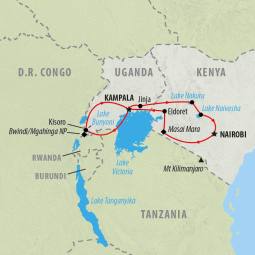 15 days FROM €0
Overlanding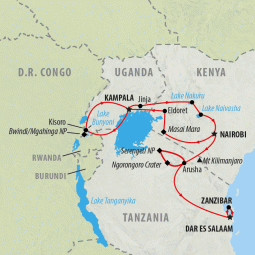 25 days FROM €0
Overlanding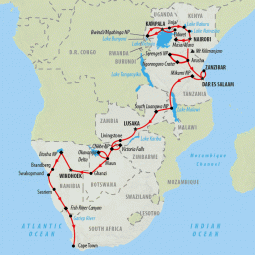 57 days FROM €0
See Also
For further help planning your gorilla trek in Uganda take a look through our handy Travel Guide resources:
Gorilla Trekking
- our guide to this once in a lifetime experience
Tourist Visas
- what you need to know for entering Uganda
Top Travel Tips
- information about vaccinations, food and money
About Overland Safaris
- what to expect on an overland expedition in Africa