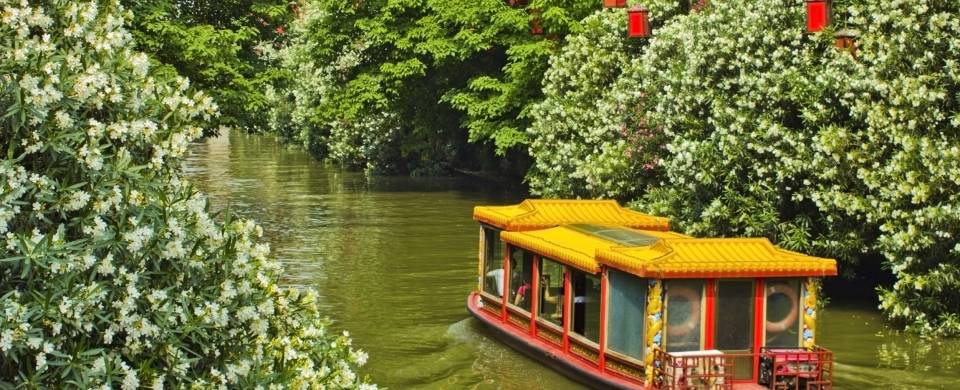 Trips and Tours to Nanjing
About Nanjing
Enormous and brimming with history, Nanjing, or Nanking as its known in the West, is a political, cultural and economic hub and is one of China's most prominent cities. Having been the capital city for numerous dynasties throughout history, there are several monuments and relics of bygone eras scattered throughout the city. Thousands of years ago the city was walled but what is left of it now is the work of the first Ming emperor. He improved and fortified the wall in the mid to late 1300s, some of which can be observed in the western region of the city.
Read More
Sitting atop Lion Mountain is the Yuejiang Tower, a brightly colored structure that looks down over the city. For those seeking some culture during their stay in Nanjing, this is a good place to start. The Presidential Palace is another important piece of history worth visiting. The building is magnificently designed and of grand stature and is an excellent place to get educated about what China was like after WWII and what has changed since that era. The Nanjing Massacre Memorial, while not the most pleasant of excursions, is another significant remnant of the past and something everyone should visit.
Nature lovers can rejoice at the Purple Mountain that sits in the east of the city and rises up to almost 450m. This beautiful mountain is speckled with historic sites and is a delight to explore. If hiking and sweating doesn't appeal then travelers can head to Fuzimiao, a vibrant market district, and indulge in a bit of shopping. During the day, witness the beautiful river that flows alongside it and after the sun sets marvel at the fairy lights that illuminate the exciting wares that are being hawked.