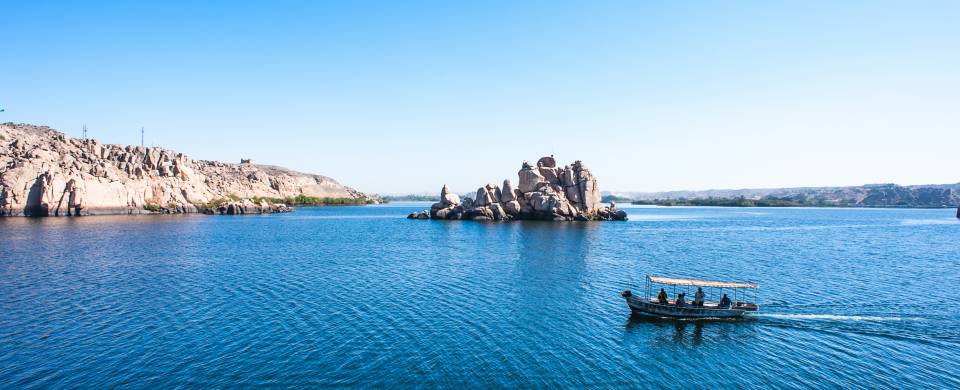 Trips and Tours to Lake Nasser
About Lake Nasser
One of the largest man-made lakes in the world, Lake Nasser was constructed as a by-product of the Aswan High Dam. Stretching out over thousands of kilometers, this beautiful expanse of water has gained popularity as more and more travelers opt to visit its sparkling waters in search of some light sailing or a bit of sport fishing. Surrounding the lake are a number of different landscapes from desert to rugged rocks and cliff to clean sandy beaches, making this area as diverse as it is beautiful.
Read More
Fly fishing is a huge draw for many travelers as the lake is home to some of the best freshwater fishing in the world. Species that are regularly caught include tilapia, Nile perch and tiger fish. There are also numerous species of birds that circle up above such as pelicans, herons, kites and eagles. With this abundance of wildlife, nature lovers will never have a dull moment as they journey along or around the lake. They might even catch a glimpse of a monitor lizard or a crocodile as well.
The best way to enjoy the lake and everything it has to offer is to take a boat trip along its watery roads. Most tours will stop at some of Egypt's less well-known sites and temples as well as the magnificent Abu Simbel temples and the Temple of Isis at Philae. There might also be a chance to attend a sound and light show, an educational experience on offer at most of the major temples throughout Egypt. Top all of that off with the sight of the sunset reflecting off of the glistening water and you have one of the country's best lake-based holiday destinations.
Lake Nasser Tours
Here are some popular itineraries that include a visit to Lake Nasser . Alternatively, if you would like to include a visit to Lake Nasser on a bespoke touring itinerary to Egypt, take a look at our tailor-made holiday planning section.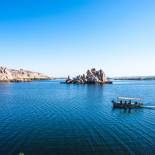 Show All Tours