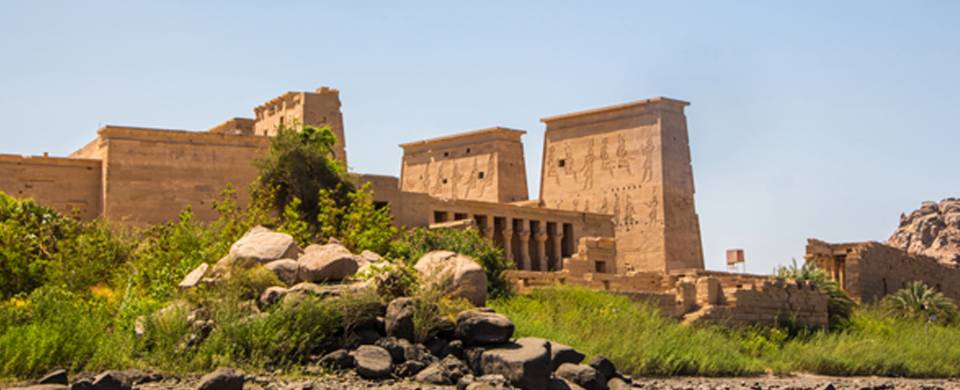 Trips and Tours to Aswan
About Aswan
Egypt's southernmost city, Aswan occupies an enviable position on the First Cataract of the Nile, where the river's mighty waters flow around the granite-clad Elephantine Island steeped in palm groves and tropical plants. Small enough to navigate on foot and graced with a beautiful setting and little rain, Aswan has long been a favorite winter destination. Time can easily be spent strolling along the broad Corniche watching felucca sailboats tack, ambling around the city's souk - renowned as the best outside of Cairo, sitting in floating restaurants listening to Nubian music and eating freshly caught fish or perhaps exploring some sights.
Read More
Just upriver from the First Cataract stands the old Aswan Dam, built by the British in 1898 and once the largest dam in the world. Just outside of Aswan is the mighty High Dam. By 1952, it was apparent the Aswan Dam could not satisfy the country's needs for water, so the gargantuan High Dam was commissioned by former President Nasser. A modern feat of engineering, the by-product for this immense construction is Lake Nasser - the world's largest artificial lake.
On Agilika Island lies Philae Temple, dedicated to the goddess Isis. The temple dates from the 4th century BC but the Ptolomies and the Romans built most of the existing structures as late as the 3rd century AD. After building the first Aswan Dam, rising waters lapped and surged around the majestic temple and when it became clear that the new High Dam would submerge Philae forever, a massive operation was put into action to relocate the temples to Agilika Island.