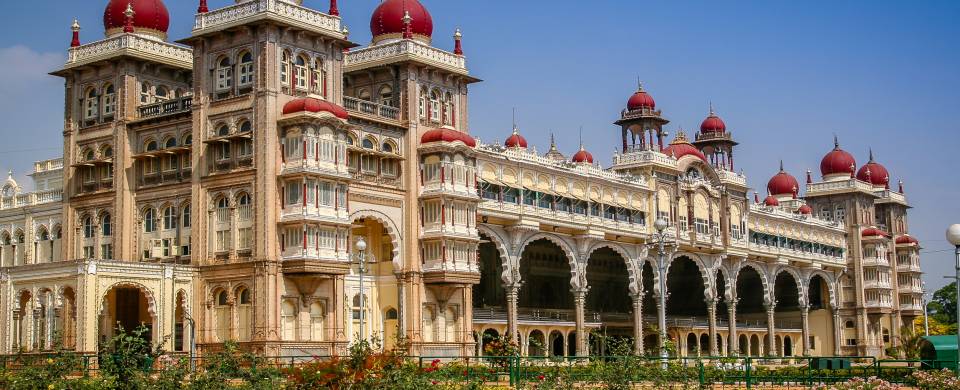 Trips and Tours to Mysore
About Mysore
Named after the mythical Mahisuru, where the goddess Chamundi slew the demon Mahishasura, Mysore is known throughout India for its production of silk and incense. The highlight of Mysore is the Maharaja's Palace, the present one being completed in 1912 after the original palace burnt down in 1897. Stained glass, beautifully carved wooden doors and wild colors give the interior the ultimate sense of grandeur and extravagance. Within the grounds are Hindu temples, one of which has its own gopuram, a large pyramidal tower that resides over the temple entrance.
Read More
The main rooms of the palace are open to the public but be aware that cameras cannot be taken into any buildings – photographs can only be taken from the outside of the buildings. The nearby Chamundi Hill overlooks Mysore and it palace and situated on its summit is the Sri Chamundeswari Temple with its 7 story gopuram. From the Temple, there are the 1000 steps that pilgrims are meant to climb to the top. Just over half way to the top is the Nandi statue, which was carved out of solid rock in 1659 and is visited by huge numbers of pilgrims every year.
Also worth a visit is the Devaraja Fruit and Vegetable market, a colorful hive of activity which sets up just after sunrise. Another attraction within Mysore, and one that is often overlooked by visitors, is the Folklore Museum. Situated in an impressive stately home, this informative venue showcases a vast range of fascinating artifacts that depict the lifestyle and culture of a bygone era. There is also a 'Writer's Gallery', which houses original scriptures and paraphernalia of old writers, including poet laureate Kuvempu.
Mysore Tours
Here are some popular itineraries that include a visit to Mysore. Alternatively, if you would like to include a visit to Mysore on a bespoke touring itinerary to India, take a look at our tailor-made holiday planning section.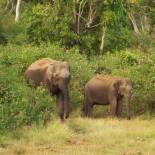 Show All Tours