Explore the legendary Pyramids of Giza, see King Tutankhamun's famous gold mask and uncover the secrets of the mighty pharaohs at tomb-strewn, Valley of the Kings. Immerse yourself in the Nubian culture of Aswan and enjoy downtime sailing the Nile by traditional felucca our most popular tour of Egypt.
Trip Highlights
Cairo - Gaze in awe at the ancient Pyramids of Giza and explore the Necropolis of Saqqara and see King Tut's treasures at the Grand Egyptian Museum
Luxor - Roam around the colossal Temple of Karnak and take an optional tour of the beautifully illuminated Luxor Temple at night
Nile felucca cruising - Sail the River Nile on board a traditional felucca and spend two nights sleeping under a blanket of stars (or upgrade to a 5 star Nile Cruise)
Luxor West Bank - Discover exquisite tombs at the Valley of the Kings, see the towering Colossi of Memnon and explore the beautiful Temple of Queen Hatshepsut
Aswan - Take a leisurely boat trip to Agilika Island to explore romantic Philae Temple and wander around the colourful souqs
Kom Ombo - Visit the Nile side Temple of Kom Ombo
Included
Breakfast daily, 2 lunches and 2 dinners
2 overnight trains from Cairo to Aswan and Luxor to Cairo (Private 2 berth sleeper cabin)
Touring - Cairo, Giza, Saqqara, Aswan and Luxor
All relevant transfer and transportation in private modern air-conditioned vehicles
5 nights 4-5 star hotels, 2 nights aboard felucca (open deck). If booking our Nile Cruise Upgrade: 4 nights 4-5 star hotels and 3 nights 5 star Nile Cruiser (en suite cabin)
Airport arrival and departure transfer on day 1 and day 10
Escorted by an Egyptian tour guide degree qualified in Egyptology
Not Included
International flights and visa
Entrance Fees: USD$100-120pp, paid in local currency
Tip for your tour guide. We recommend you allow USD$5-7 per day, per traveller. Tipping your guide is an entirely personal gesture
Tipping Kitty: USD$50-70pp, paid in local currency

Choose to travel by felucca or Nile river cruiser
On this tour you have the option of a 2 night stay onboard a traditional felucca sail boat or 3 nights onboard a 5 star Nile Cruiser. The details of both are noted in our itinerary.
Friday. Welcome to Egypt! On arrival at the airport you'll be transferred to our hotel. Enjoy the rest of today at leisure, or those arriving early may wish to book our Backstreets of Cairo tour which visits lesser known highlights of the capital including Tahrir Square, the hub of the 2011 Egyptian Revolution.

You may also extend your stay in Cairo with our pre or post tour Alexandria Day Trip.
Overnight: Cairo
Cairo
Discover Egypt's main attraction today as we visit the incredible Pyramids of Giza and the Sphinx. The largest of the pyramids, Cheops, was the tallest man-made building on Earth for 3,800 years. Experts still can't agree how the ancient Egyptians constructed the pyramids with their limited technology - it remains a mystery. A stop will be made at a government supervised papyrus emporium, then we will continue to the necropolis of Saqqara, home to the famous Pyramid of Zhoser. This ancient monument dates back to around 2700BC and is surrounded by countless tombs and burial sites. After our tour, we return to Cairo for the evening.
Overnight: Cairo | Breakfast
Cairo - Aswan. Today we visit the new Grand Egyptian Museum, which houses a giant exhibition containing the treasures of King Tutankhamun. In this incredible 490,000 sq.m complex many of the exhibits are being displayed for the first time and artefacts have been brought together from across Egypt and the world. The museum also makes use of new technology including virtual reality.

After our guided tour of the Grand Egyptian Museum we head over to the National Museum of Egyptian Civilization to visit the fascinating Royal Mummies' Hall where the mummies of ancient Egyptian kings and queens are on display. Then there's time to relax back at the hotel before we board the night train to Aswan this evening.

Please Note: the Grand Egyptian Museum is set to open late 2021. An official date has yet to be released. If travelling prior to the opening of the new facility we'll visit the Egyptian Museum instead.
Overnight: Sleeper Train | Breakfast
We arrive in Aswan and visit the beautiful Philae Temple this afternoon. Take a leisurely boat trip to Agilkia Island in the Nile and explore the site, which is dedicated to the goddess Isis. Our last stop today is the perfume oil emporium, where the use of essential and perfumed oils in Egypt dates back to 2700BC. Enjoy free time this evening to explore Aswan's vibrant market and shop in the bustling souqs.
Overnight: Aswan | Breakfast
Aswan - Nile felucca cruise. This morning there's an optional excursion to Abu Simbel. This famous temple of King Ramses II is guarded by 4 colossal statues of the great pharaoh himself. Later, we board our traditional felucca for a 2 night cruise down the mighty Nile. If sailing by felucca is not your style, consider upgrading to a 5 star luxury Nile Cruise, please see the tab above for prices. For more information about Nile Cruising please click here.
Overnight: Felucca Cruise | Breakfast, Lunch, Dinner
Nile felucca cruise - Kom Ombo. Relax and sunbathe on deck or go for a swim as our felucca sails to Kom Ombo. We'll explore the famous symmetrical temple, dedicated to the crocodile god Sobek and the falcon god Horus before we return to the felucca and continue our journey downriver.
Overnight: Felucca Cruise | Breakfast, Lunch, Dinner
Felucca Sailing & Kom Ombo
Kom Ombo - Luxor. This morning we disembark our felucca and drive to ancient Luxor, where the rest of today is at leisure. There's an optional excursion to Luxor Temple tonight, when the site is beautifully illuminated by hundreds of lights.
Overnight: Luxor | Breakfast
Luxor & optional visit to Luxor Temple
Luxor - Cairo. Today we visit the famous Valley of the Kings to explore some of the lavishly decorated tombs of important pharaohs. Our tour will also take us to the temple of Queen Hatshepsut and the giant Colossi of Memnon. Admire these two towering statues of King Amenhotep III before we continue to Karnak Temple this afternoon. Stroll down the Avenue of Sphinxes and marvel at the towering pillars of Hypostyle Hall as we explore this gigantic complex. The site took more than 1,500 years to complete and around 30 different pharaohs contributed to it in some way. This evening, we board the night train and return to Cairo.
Overnight: Sleeper Train | Breakfast
Arrive in Cairo this morning for a free day to explore Egypt's bustling capital. Visit the famous Khan el Khalili bazaar or admire the imposing Citadel of Saladin.
Overnight: Cairo | Breakfast
Sunday. Our Egyptian adventure comes to an end today with an included departure transfer to the airport.

Add a beach break! If you like this holiday though would prefer a few lazy days at the Red Sea by the beach at the end, consider our 13 day King Ramses tour.
Breakfast
Upgrade to a private tour!
We now offer a private version of King Tutankhamun including the Nile Cruise. Experience our most popular tour, travelling in the comfort of your own bubble, surrounded by family or friends. Our private Best of Egypt with Nile Cruise tour has weekly departures in 2021 and departs with a minimum of two travellers.
The hotels listed below are ones which we frequently use on this tour. We reserve the right to substitute these hotels to ones of a similar standard.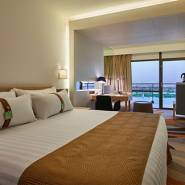 Holiday Inn Cairo Maadi, Cairo
Overlooking the Nile and offering distant views of the Great Pyramids of Giza, this Holiday Inn provides the perfect location for your stay in Cairo. Each guestroom features a balcony (not Nile View as standard) and is well-equipped with modern amenities including free WiFi. Evenings can be spent enjoying international or Egyptian cuisine and unwinding with a cocktail at one of the hotel's bars. Thanks to the friendly hotel staff, you'll soon feel at home. And with panoramic views of the city from the rooftop lounge and pool, there's no better place to base yourself for exploring Egypt's ancient wonders.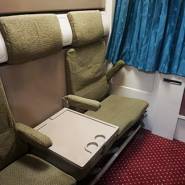 Sleeper Train, Cairo
When travelling on an overnight train in Egypt, sleeper carriages offer the highest level of comfort. Cabins are equipped with two beds (one above the other), a basin, electric points and air conditioning. Freshly laundered bedding is provided and in the early evening an attendant will come round and make up your bed for you. The carriages have toilets at each end and there is a club car which serves snacks and beverages. In the morning a very basic breakfast is provided.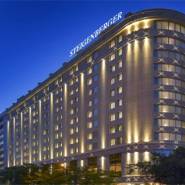 Steigenberger Hotel el Tahrir, Cairo
Ideally located in the heart of downtown Cairo, the Steigenberger Hotel El Tahrir is right by the lively Tahrir Square. Guestrooms offer peace and quiet away from the high-energy of the city, with contemporary decor and sound-proofed windows overlooking views of Cairo. The wellness facilities are state-of-the-art, including a fitness centre, outdoor pool and sauna and massage rooms. Be sure to take advantage of the poolside bar and delicious hotel restaurant, or enjoy the option of 24-hour in-room dining.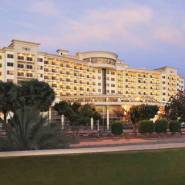 Tolip Hotel, Aswan
Set in manicured gardens, the Helnan Aswan is an elegant hotel with impressive views of the Nile. Guest rooms are spacious with modern interiors and located next to the beautiful pool. Wi-fi is available in the lobby and by the pool. There are also two restaurants and bars, a bowling alley, a swimming pool and a cinema. Why not relax by the pool before exploring the rest of Aswan.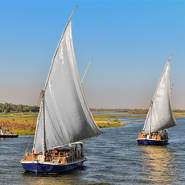 Felucca Sailboat, Felucca Cruise
Feluccas are simple, traditional Egyptian sailboats that have plied the Nile since ancient times. Feluccas carry between 10 - 12 passengers comfortably. The boat's deck is draped with soft colourful cushions that serve as your lounging area during the day and as your sleeping area at night. A support boat travels alongside your felucca and is on hand if you need to use the toilet. The support boat is also where your meals are prepared and eaten. You'll need to bring a sleeping bag/sheet (or hire for a nominal cost) and a towel with you. The crew, as well as being experienced sailors, are responsible for the preparation of the included meals.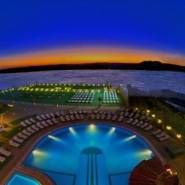 Sonesta St. George Hotel, Luxor
An elegant and luxurious classical hotel, the Sonesta's sophistication will ensure you a comfortable stay. The hotel has a sweeping terrace with fantastic views of the Nile, a grand entrance of polished marble and handsomely appointed furnishings with exquisite detail and a beautiful health spa. All its rooms offer views of the city or the river, complemented by a wide range of restaurants and cafes. Just minutes away you will find the temples at Luxor and Karnak, home to two of ancient Egypt's most famed sanctuaries.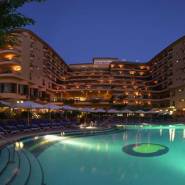 Steigenberger Nile Palace, Luxor
The Steigenburger Nile Palace is a grand hotel and stylishly furnished, with many rooms overlooking the Nile River. The hotel has a health club with massage rooms, sauna, steam room and fitness room, and a tennis court on the roof, not to mention a riverside pool. Its four restaurants offer a choice between Nubian, Lebanese, Italian, and Thai cuisine.
"
On The Go never disappoint.
Dino and the team went above and beyond to help out everyone throughout the trip. "
Tanya Collison
• Submitted 03 Apr 2020
Tour





Guide





Country





"
Travelling to Egypt with On the Go Tours was truly an outstanding experience! When we landed in Cairo, we were greeted by an On the Go rep who made the visa/customs process a breeze.
From wandering the back streets of Cairo, seeing mummies at the Egyptian Museum, learning about the Gods of Ancient Egypt at Philae Temple, cruising down the Nile on a luxurious cruise ship, and being awestruck by Abu Simbel, the Valley of the Kings, and Karnak Temple Complex, this adventure was truly a trip of a lifetime.
We also came to appreciate various uniquely Egyptian goods by visiting a perfume factory, Papyrus Museum, Egyptian Cotton store, spice market, local jeweller, and Alabaster workshop.
And for the most important part, our guide and Egyptologist, Momo! Treating us like his "family," Momo did an outstanding job at sharing his immense knowledge and contagious passion for his country and its history. Always finding ways to get us excited, appreciate the culture and even treating us to authentic Egyptian cuisine, Momo really made this the incredible experience that it was!
Heading into the trip, we certainly received concerns from friends and family who were shocked to hear our choice of destination and questioned the safety of the country. This made us feel a bit apprehensive upon departure, but now reflecting back on the experience we had, there was absolutely no need for this! At no point during the trip did we feel unsafe. Traveling with a tour group like On the Go and a guide like Momo alleviated any concerns we might have had."
Vicki B
• Submitted 18 Feb 2020
Tour





Guide





Country





"
Our adventure started in 2019 when we sought to travel – two school friends from the junior days. We both had Egypt as a bucket list item and discovered that it would be possible to take this adventure to the next level in January 2020. The research began… the travel agents contacted. We asked 100's of questions and were fed information and sadly a little mis-information too (travel agent was not on point with all the details!)
It was our first trip with On the Go Tours, not to mention our first as travel companions. This too compounded by people such as consulates, social media and friends cautioning us against the safety aspect of traveling to Egypt. We did the King Tutankhamen 9 nights 10 day tour of Egypt and were delighted to find that not only were we able to check the bucket list item off but also were safe and experienced the tour with little cause for concern.
On the Go Tours representative met us at Cairo airport and assisted with the acquisition of the e-visa. Then he escorted us to meet the transport to the Hotel for check-in. Our first hotel was the Holiday Inn Maadi – I was very impressed with their service and cleanliness.
Ahmed (On the Go Tours – Operations Manager) met with us at the hotel, advised us of the land arrangement costs, and tip kitty arrangements.
Later in the day, we met our Egyptologist Mohamed Saiid (MoMo) who during the tour passionately and enthusiastically took us through the history, the architecture, the politics and egos of various Pharaohs and their family members.
MoMo has a unique approach to guiding a tour group by making us part of his "family" – he did this ensuring the as at all times knew the call meant we needed to focus on him – he certainly made sure we experienced both the local cuisine and cultures as well as the tourist hot markets and shops.
Tour Highlights:
- Great Pyramid and Khafre's pyramid at Giza – seeing a number of other pyramids in the plateau, exploring the Necropolis of Saqqara (stepped pyramid) and visiting the Egyptian Museum to see a vast array of treasures as well as King Tut's tomb, mask and thrown.
- Although the overnight train was played down on the scale of enthusiasm it was still a hoot and added to the adventure
- Aswan - take a leisurely boat trip to Agilika Island to explore the romantic Philae Temple, Check in to Aswan Tolip
- Nile felucca cruising - sail the River Nile on board a traditional felucca and spend two nights on board
- Coach to Luxor
- Luxor - roam around the colossal Temple of Karnak and take an optional tour of the beautifully illuminated Luxor Temple at night
- Kom Ombo - visit the Nile side Temple of Kom Ombo
- Luxor West Bank – (Thebes) discover exquisite tombs in the Valley of the Kings, the towering - Colossi of Memnon and the beautiful Temple of Queen Hatshepsut
- Luxor to Cairo over night train
On our last day and a half in Cairo, we had a free to do whatever we wished. This provided a chance to explore Cairo city without papa bear "MoMo"
We did felt safe – the people of Cairo and Egypt are as helpful and hospitable as possible – if approached for directions and info they were always friendly and tried their best to help.
Thank you to the people of Egypt for your warm hospitality.
I look forward to visiting the New Egyptian Museum and hopefully next time get a chance to see Abu Simbel and do a Nile Cruise."
Portia Redmond
• Submitted 30 Jan 2020
Tour





Guide





Country





"
King Tutankhamun - WOW what an adventure.
A week leading up to our departure to Egypt there were a lot of mixed emotions. Is Egypt safe? Should we postpone the trip?
I am glad we did not postpone the trip. From the moment we landed in Cairo we were picked up at the airport and escorted to the hotel by an On the Go rep. Never once did we feel unsafe. We were greeted by Ahmed at the hotel and was able to sit and have a nice chat with him until our room was ready. (We landed early at 4 am and Ahmed went out of his way to get us an early check in)
Our Egyptologist, Mohamed Saiid (Momo) was awesome! He was very informative, organized and and took care of us like his own "family". His level of professionalism was clearly shown by how he handled the group. Everyone had different views and personalities but Momo made sure to accommodate each and everyone of us. He brought our diverse group together. Momo's passion for his country and its rich history clearly shows as he presented his knowledge at every site. He delivered the information in a way so that we would all understand, with a side of humour of course 😁. To top it all off, in our free time Momo would invite us to go try local restaurants and coffee shops with him. This trip would not be as amazing as it was without Momo. Thanks Momo!
Before arriving to Egypt, I thought that the highlight would be our visit to the Great Pyramids of Giza. In the end, every site that we visited was amazing and had me in aww'ed. It definitely took some time to just soak it all in. Abu Simbel is definitely something that should not be missed. Sailing the felucca on the Nile River was relaxing and breathtaking at the same time. The captain and his team also took really good care if us. We had authentic delicious meals made for us on board.
On our last day in Cairo we had a free day to do whatever we wanted. We had a chance to explore the streets of Cairo without Momo. We were able to enjoy lunch and dinner at local restaurants and shopped at the Khan el Khalili Bazaar. We did not feel unsafe at all and everyone that we had approached for directions and info were all very friendly and helpful. Thank you to the people of Egypt for your warm hospitality. "
Thi Mong Trinh (Michelle) Nguyen
• Submitted 28 Jan 2020
Tour





Guide





Country





"
Well the trip was FANTASTIC! Everything from the time I arrived until the time I checked out to fly home was so well organised. Our tour guide was Waleed Zayan was great and not only did he create a family environment for our group his attention to every detail was greatly appreciated. Nothing was a problem, his knowledge of the sites and Egyptian culture and customs was inspiring. If there was a 6 star rating it goes to Waleed and On The Go tours! "
Kim Juric
• Submitted 16 Jan 2020
Tour





Guide





Country





"
Pyramids of Giza and the Sphinx, the Catacombs, step pyramid, Egyptian Museum, valley of the kings, Queen Hatshepsut Temple, Abu Simbel & Philae Temple, sailing the Nile on a Felucca, Kim Ombo Temple, Karnak and Luxor Temple, , traditional Egyptian Massages, snorkelling in the Red Sea, 4WDing and Quads in the Sahara Desert and falling in love with all the kids.
Abundance of amazing food and restaurants, many more Temples, beautiful local people.
Another massive thank you to our tour guide Mohamed Saiid
The amount of pride Momo takes in his Country and the amount of effort he puts in to showing us the ins and outs of Egypt was more than appreciated.
For anyone that is 'unsure' or has 'no ambition', or thinks Egypt is 'unsafe' please take the chance and go, also if smart traveller can kindly change the website from "please reconsider your need to travel" to "Please consider travelling here" would be great and FYI I had more phone service in Egypt then at home......."
Abby Dominello
• Submitted 23 Dec 2019
Tour





Guide





Country





"
Sharif was an amazing guide! From the start, he made everyone feel comfortable and at ease with the group, and went far beyond expectations to make sure everyone was staying healthy, hydrated, and having a great time. His tours and knowledge during the excursions were fascinating and in depth while still allowing lots of time for us to explore, and he made them fun as well. He also made a point to talk to us during the bus, felucca and train trips, and was happy to answer all of our questions about Egypt, ancient and modern.
The tour itself was paced well, with the felucca giving a nice break between the temples and cities, and the transportation and hotels were very nice. There were some information about individual excursions costs that could have been made clearer on the online site, but overall a wonderful trip! I would certainly use on the go again. "
Jacqueline Mayer
• Submitted 17 Dec 2019
Tour





Guide





Country





"
We wish to thank Dino for our guided tour through Egypt. Well informative, we have done a lot of travel and never had a tour guide as good with his knowledge and understanding of how people see things in other countries. the information on every aspect of our tour was very satisfying. I recommend Dino to family hopefully they will catch up with Dino when they visit Cairo."
Rosaleen Millar
• Submitted 23 Nov 2019
Tour





Guide





Country





"
Hello & Good Evening ...
I would like to give you feedback on my first ever trip to Africa / Egypt using 'On the Go Tours'.
As this was my first trip using 'On the Go Tours', I did not really know what to expect upon my arrival at Cairo International Airport after flying for nearly 24 hrs.
I was surprised to see the 'On the Go Tours' rep awaiting my arrival in what I would classify as the 'secure' side of the airport (working at an airport too, I know our airport would not allow this). Seeing this made me think CAI must have a very high regard for 'On the Go Tours' to allow representatives to meet incoming passengers who will be touring with 'On the Go Tours' where they did.
The representative assisted in getting my Tourist Visa along with US $'s being exchanged to EGP. Clearing customs, collecting my bag it was to the car & the hotel where I was once again met with 'On the Go Tour' reps who gave me a brief synopsis of the coming week & who my tour guide would be.
'On the Go Tours' should be honored to have Mr. Ahmed "Medo" Esmat as a tour guide ...
His knowledge of the Ancient Egyptian society, understanding all the Gods, the ability to read the Egyptian hieroglyphics was beyond amazing.
"Medo" took the time to explain the history of the Ancient Egyptian society; he talked at ease about all the Gods the Ancient Egyptian society had & how they worked in their daily lives. (I do believe it was the Wednesday of my tour, I thought my head was going to explode as "Medo" started to talk about yet another God we had not heard of ... at some point during the day, I asked "Medo" to please, by weeks end, write down all the Gods, starting with Ra & show how they all were related or how they intermingled in every day Egyptian life. He was going to do that until I found a little book about the main Gods of Ancient Egypt in the museum.
What I also liked was, although an expert in his field, he did not 'talk down' to us ... he talked to us in a way we could understand ... I should say at this point too, his English was excellent!
Every evening our group would briefly get together with "Medo" & he would quickly tell us what we would be doing the following day; if we were getting up early, why we had to get up at such an hour. He would tell us the importance of where we were going; the importance to the region, Egypt & why this was important to the Ancient Egyptians.
On the day of, he would briefly explain again what we would be seeing & then, when at the location, gave us, what I considered to be a highly educated lesson on the Ancient Egypt society where we were that day.
What I personally liked, when we arrived at the location, we already had somewhat of an idea of what we were about to see & when "Medo" commenced with his historical information, we became even more informed.
It was (is) a small point but I did like too, "Medo" cared enough about us that whenever he was giving talks on something, he tried as much as possible to do so in the shade ... our temperatures were in the mid 40'sC to 50C every day!
"Medo" always allowed us ample time to tour the location where we were at ...
"Medo" always answered your questions & if there was a question he didn't know the answer, he would find out the answer.
"Medo" treated all of us as if we were one big family ... he always wanted to make sure we were enjoying ourselves; was there anything we needed or wanted.
He allowed us, as a group to decide what we wanted to do if there were multiple locations to visit in a day.
What I noticed too, while at a location, with his enthusiasm & knowledge, several from other tours would 'lag' behind a little to listen to what "Medo" had to say.
Although I was in a group which numbered close to 24, I felt, when "Medo" was talking, he was talking to me ... he gave you that 'personal' feeling. (I speak about this as on the Friday, I took the train from Luxor back to Cairo & Saturday morning, with another 'On the Go Tours' guide, we went to the Cairo Museum. I did not get the same 'personalized' feel from said tour guide which I received from "Medo". I have to say, I truly wish I had had "Medo" as my tour guide at the Cairo Museum. I can truly say this, I missed "Medo" & it was not even 24hours since I left him. (Talking with other members of my group several weeks later, I can say, I would most definitely have liked the tour of the Cairo Museum with "Medo" seeing what my ex-group members say. Just a personal opinion ....)
Having experienced two tour guides, I can honestly say, "Medo" gives you a feeling he is talking to you. I do not have enough superlatives to describe how I feel about "Medo" but I will say this, anyone who has "Medo" as a tour guide is going to truly enjoy the experience.
As an aside, because of how I was treated by everyone at "On the Go Tours" & most importantly how I felt as "Medo" was my tour guide, I am already looking at a return trip with 'On the Go Tours' next year.
With that said, I truly do hope you are able to assign "Medo" to this particular tour ... he had made that great an impression on me! What about the actual trip: all I can say, I was more than amazed! Photos & video alone do not do justice to the Pyramids of Giza & the Sphinx. Seeing the first ever pyramid, the 'Stepped Pyramid' & the on going excavations gave you an even further insight into the history of Ancient Egypt & how discoveries are being made in the Saqquara region almost on a monthly basis.
With my interest in Egyptian history developing at the age of 10 when I was watching / reading news about the new Aswan Dam & how the temples of Ramesses II & Nefertati were saved came full circule when we were at Abu Simbel. I think I shed a couple of tears ...
The Temple of Kom Ombo, Luxor & Karnack Temples, the Valley of the Kings & to actually be IN 4 tombs, including Tutankhamun's tomb left me speechless! One should not forget Hatshepsut's Mortuary Temple & to think, a mere 10 days to 2 weeks later, 30 perfect coffins were unearthed a mere couple hundred yards from where we stood!
The only negative of the tour, not enough time! I so wanted to stay longer at several locations.
In closing, you have a truly excellent tour guide in Ahmed "Medo" Esmat ... any tour / person(s) who has "Medo" as a guide is enriched & comes away with a greater knowledge & understanding of the Ancient Egyptian culture.
It was a true pleasure visiting Egypt & meeting "Medo"; as I said, mainly because of him, I am looking at a return visit in 2020, "Egypt Uncovered" ... November 22 - December 2. I truly hope you are able to assign "Medo" to this tour ... seeing him again will be a true pleasure but learning even more from him will be even better!
Thank you ....
Dave Armstrong -- King Tutankhamun - 9 days
'Team Ramesses' ("Medo's" name he gave our group!) "
Dave Armstrong
• Submitted 11 Nov 2019
Tour





Guide





Country





"
Ticking off the highlights of Egypt was an absolute dream come true! It's difficult to choose a favourite but spending a night on the Nile on a felucca was an experience I will never forget.
The professional and thorough On The Go Tours service began from the moment we arrived right up until departure. The airport service was exceptional, particularly to skip the long queues.
Moving around on tour everything was always very efficient and informative. We got a great feel for each place that we visited with complete knowledge of the historic sites while also experiencing the locals and their livelihood.
A huge thank you to Momo, your guide plays the most crucial part in an experience in any country and all thanks to him it was incredible and so special. His knowledge combined with his passion for both his country and it's history made the amazing trip that it was so thank you!"
Kendall Roberts
• Submitted 09 Nov 2019
Tour





Guide





Country





In Brief
Range
Trip Type
Starts
Cairo
Ends
Cairo
Departs
Fridays
Group Size
Min 4 / Max 24
Hotel Rating
4 - 5 star
Tour Guide
Yes, escorted by a tour guide
Meals
Breakfast: 9, Lunch: 2, Dinner: 2
Visiting
Countries
Tour Add-ons
Enhance your trip with these amazing added extras and add-ons
"
On The Go never disappoint.
Dino and the team went above and beyond to help out everyone throughout the trip. "
Tanya Collison
OTG002163
King Tutankhamun - 10 days
Middle East & North Africa
Signature
Middle East & North Africa
false
15
Egypt
https://www.onthegotours.com/ca/Egypt/King-Tutankhamun-10-days
https://www.onthegotours.com/repository/Camel-man-and-Pyramids-of-Giza--Egypt-Tours--On-The-Go-Tours-579041521219650_crop_flip_300_300_f2f2f2_center-center.jpg
Group_Tours