With our sister company - On The Menu - (www.holidayonthemenu.com) you get to learn to cook sensational food in spectacular locations. From France, Italy and Morocco to India, Jordan and Thailand you'll find vibrant cities, idyllic beaches, lush country and ancient lands - all with great cuisine.
Each venue has been carefully chosen for its quality and character. In inspirational hands on sessions you'll learn new techniques and culinary secrets. Our teachers range from gourmet chefs to local women who have been cooking almost since they could walk. Classes are intimate and deliberately small to allow for plenty of individual attention. You work with fantastic fresh produce, cooking authentic regional food. Always there are fascinating market trips with your chef. Often, you get to pick ingredients from the local farms or gardens. What better way to learn about a country than through its food and flavours, choosing vegetables at the markets, sharing stories over a bubbling pot. These holidays are designed to be just that - a holiday. So between cooking and lingering over long meals, there's plenty of time to yourself - to explore or just unwind. Non cooking companions will have plenty to do while you cook and are welcomed at all our schools. From the earthy character of rural country villas to luxurious hotels, gleaming state of the art kitchens, to rustic cook ups, city culture to beachy bliss, there's something to suit all tastes and pockets. None require you to be an expert cook, the courses are for the enthusiast, not the professional chef and the atmosphere is relaxed, educational and fun.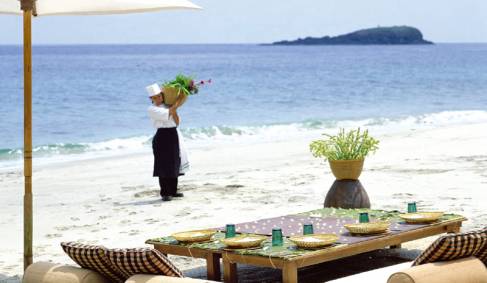 Simply put - these holidays offer great cooking in great locations - for people who love food and wine!