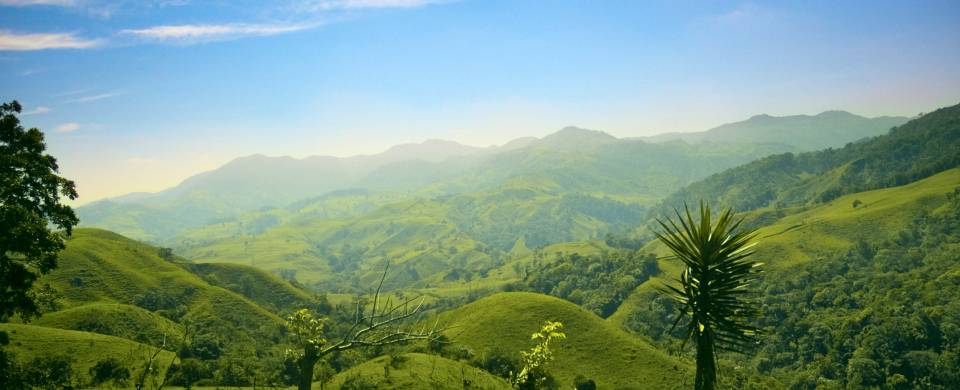 Trips and Tours to Central Valley
About Central Valley
Home to over two thirds of Costa Rica's population, the Central Valley, or Valle Central in Spanish, is a lush green expanse of plantations, highlands and mountain peaks. The fertile soil, a result of the many volcanoes that punctuate the land, means agriculture is the main occupation here and the region is littered with coffee terraces, mango and strawberry fields, and cattle farms. Some of the world's finest coffee grows on the cultivated slopes of the Valle Central and visitors to the region can discover the process from planting and picking to drying and roasting on tours of coffee plantations run by the estates.
Read More
As well as gorgeous scenery and wonderful year-round climate, the Central Valley also has a lot to offer in terms of arts and culture too. The town of Sarchi is touted as the country's centre for arts and crafts, unsurprising when you consider that the brightly painted carretas (ox-carts) that have become the symbol of the nation are produced here. The small town of Grecia is home to a remarkable church built from pounded sheets of metal and an intricate marble altar. Founded in 1563 as Costa Rica's capital, Cartago is considered to be among the oldest towns in the country and serves as an important site of pilgrimage for its soaring cathedral, home to La Negrita (The Black Virgin), patron saint of Costa Rica.
The natural attractions of the Central Valley offer a variety of outdoor activities from bungee jumping over the Rio Colorado to zip-line canopy tours in cloudforest reserves. Trails lead visitors to the crater rim of the Volcan Poas located in the north of the valley whilst out east white water rafting opportunities abound on the scenic rivers of Pacuare and Reventazon.