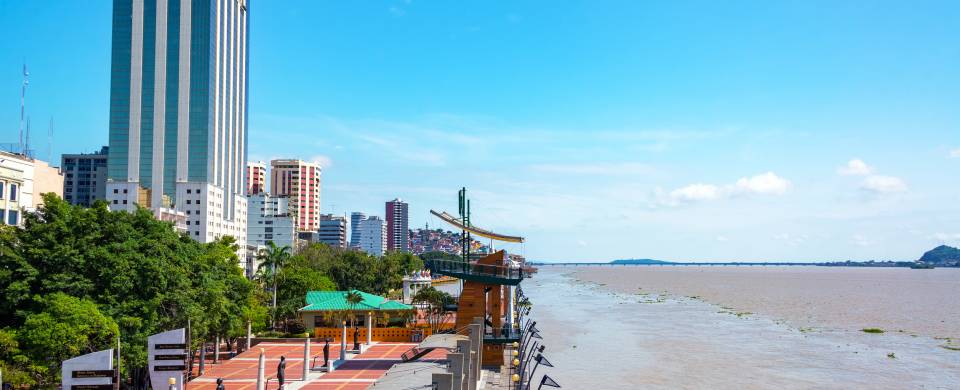 Trips and Tours to Guayaquil
About Guayaquil
Guayaquil is the largest and most populous city in Ecuador and enjoys a pleasant coastal location. Attracting mainly business visitors rather than tourists, the city still has a lot to see and do as well as being the gateway to the Galapagos. There is an old district in the city which houses some of the last few wooden homes that survived any fires that the city has suffered. Named 'Las Peñas' this old district really gives the impression of old, picturesque, colonial Guayaquil.
Read More
If spending some time in the city then be sure to take a walk along the beautiful Malecón 2000 boardwalk. This scenic broad walkway takes you along the Guayas riverside to a shopping mall, a pretty park and some historical monuments. As with most South American cities and towns there are churches everywhere and there is a beautiful cemetery below the Cerro del Carmen.
Visitors to Guayaquil also can take day excursions to the Cerro Blanco Forest Reserve and the Munglares Churute Ecologica Reserve or those wanting to stay closer to the city should venture to Puerto El Morro for a boat trip. This area is often frequented by wild dolphins who like to swim and jump around the boats. You can also get a bit closer to everything on a kayak trip through the mangroves.
Guayaquil Tours
Here are some popular itineraries that include a visit to Guayaquil. Alternatively, if you would like to include a visit to Guayaquil on a bespoke touring itinerary to Ecuador, take a look at our tailor-made holiday planning section.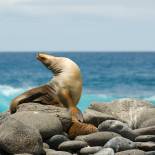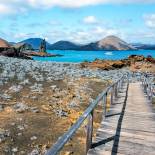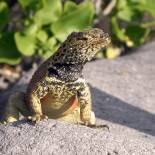 Show All Tours