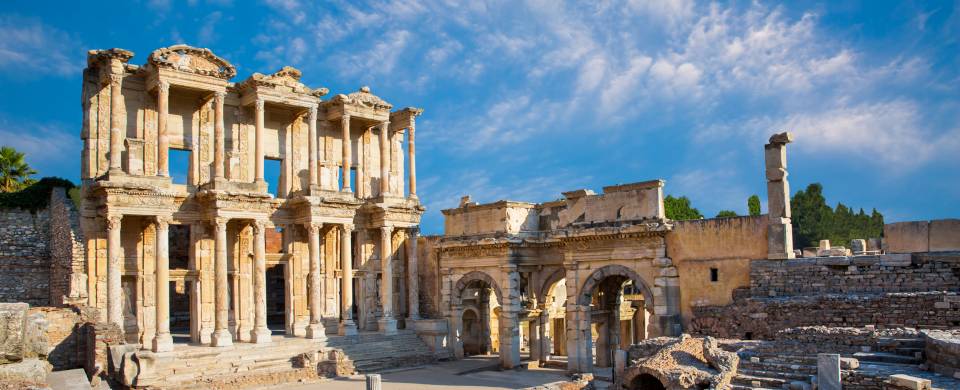 Trips and Tours to Ephesus
About Ephesus
Positively the best-preserved classical city in the eastern Mediterranean, and among the best places in the world to get a feel for what Roman life must have been like, Ephesus was a vast city with a population nearing 250,000. Rumoured to have been founded in the 13th century BC, it became the Roman capital of Asia Minor. It revelled in its prosperity from commerce and visiting pilgrims who came to see its great Temple of Artemis - one of the Seven Ancient Wonders. All good things come to an end, however. The town's harbor, despite the efforts of various engineers and planners, silted up and cut Ephesus off.
Read More
Severed from its commerce, Ephesus quickly lost wealth and eventually by 6 AD, when the Emperor Justinian was looking for a suitable site to construct the St John Basilica, he by-passed Ephesus and chose Ayasoluk Hill in Selcuk, which eventually became the new city center. Carefully restored, top sights within the huge archaeological area include the Great Theater once capable of seating 25,000 spectators at one time, Curetes Way - one of the main thoroughfares, the Temple of Serapis, the elegant façades of the Temple of Hadrian and the awesome Library of Celsus. Off Curetes Way are ancient public toilets, a brothel, remains of fountains and various temples. Be sure to look out for some of the ancient Roman graffiti and inscriptions on Curetes Way.
Ephesus Tours
Here are some popular itineraries that include a visit to Ephesus. Alternatively, if you would like to include a visit to Ephesus on a bespoke touring itinerary to Turkey, take a look at our tailor-made holiday planning section.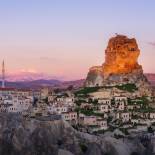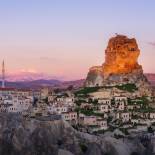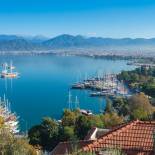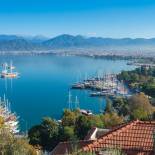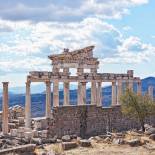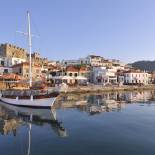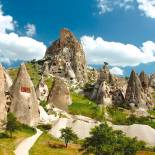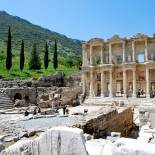 Show All Tours