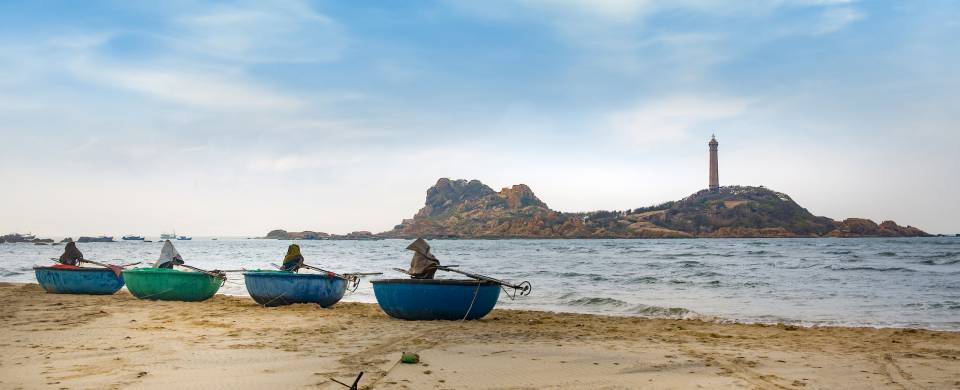 Trips and Tours to Phan Thiet
About Phan Thiet
Located 200 kilometers east of Ho Chi Minh City and 15 kilometers south of Mui Ne, Phan Thiet is most famous for its world class fish sauce exported all over the world. It does however have much more going for it, being much less hectic and adventure fuelled than its neighbor Mui Ne, it is a perfect place for a laid back holiday. Situated on the banks of the Phan Thiet River the city was divided during the colonial period with the Europeans on the north bank and the Vietnamese, Cham, Southern Chinese, Malays and Indonesians living on the south bank, these influences are still obvious. The beachfront is only a short journey away.
Read More
Being less of a tourist draw than nearby Mui Ne is a benefit for those looking to spend their time relaxing and being able to experience the culture. For an adventure of the local sort the fish markets situated at the harbor are a must to visit if you can handle the heady stench. Filled with boats, arguing locals and fishermen it can make for great photo opportunities.
If you are more inclined to wile away the hours on rolling green fairways the world class, 18 hole, 72 par Ocean Dunes Golf Club located on the beachfront and designed by Nick Faldo is a major attraction. Also located nearby is the white reclining Buddha or Tuong Phat Nam. Having become a major pilgrimage sight for Buddhists it can be reached by a stunning two hour trek or a two minute cable-car ride.
Phan Thiet Tours
Here are some popular itineraries that include a visit to Phan Thiet. Alternatively, if you would like to include a visit to Phan Thiet on a bespoke touring itinerary to Vietnam, take a look at our tailor-made holiday planning section.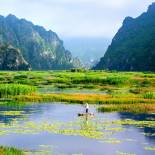 Show All Tours