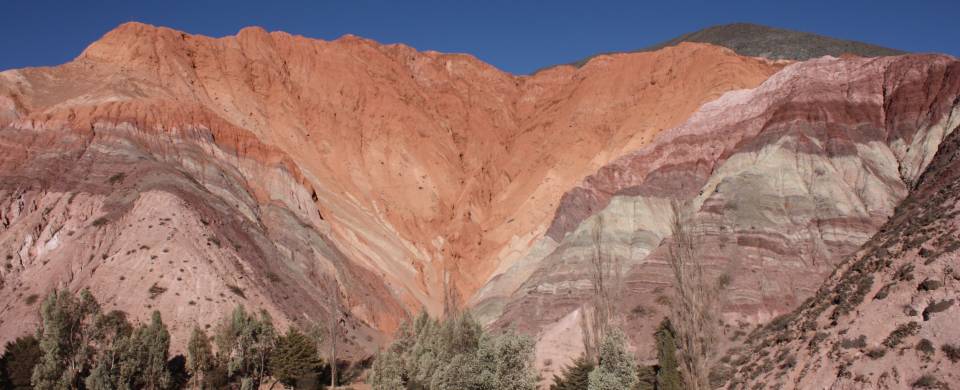 Trips and Tours to Purmamarca
About Purmamarca
The picture-perfect village of Purmamarca is typical of Argentina's El Notre region - traditional ochre adobe houses stand alongside ancient shady algarrobo trees leading to a tranquil main square featuring an attractive 17th century church and handsome Cabildo (a Spanish colonial administrative building).
Read More
The main attraction, however, is the celebrated Cerro de los Siete Colores, or Hill of Seven Colours. This dramatic jagged bluff of rock features a candy-inspired rainbow of colors, each stripe of differently colored rock displaying pastel hues of lavenders, oranges and yellows. It may be a stretch to spot the reputed seven colors of which the rock gets its name but when the morning sun blazes across the craggy rock surface, you'll be treated to a spectacle of color. Overlooking the village, the enormous hill can be appreciated from numerous miradors (lookout points), some only a short walk from the center of town. A 3km walking trail starts from the church, winds its way through bizarre rock formations and stark desert vistas before returning to Purmamarca.
Argentina's northwest offers an excellent range of natural produce and the eateries in Purmamarca make the most of this with delicious gourmet food ranging from goat's cheese empanadas and chicken fricassee with broad beans and quinoa. Practically every restaurant in town serenades diners with folklore music performances so combining a tasty meal with some local entertainment is easy to find. Those looking for something unusual to take home to friends and family need look no further than the sculptures made from salt harvested from the Salinas Grandes de Purmamarca, a sprawling salt flat only 65km from town.
Purmamarca Tours
Here are some popular itineraries that include a visit to Purmamarca. Alternatively, if you would like to include a visit to Purmamarca on a bespoke touring itinerary to Argentina, take a look at our tailor-made holiday planning section.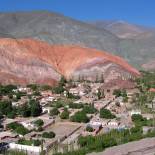 Show All Tours