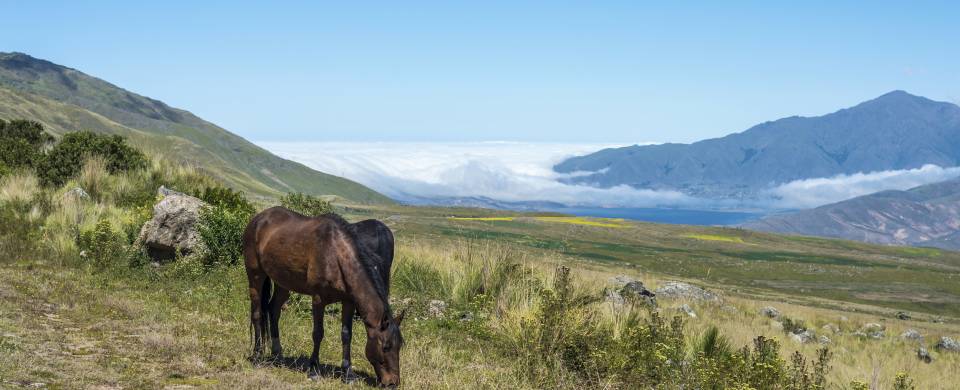 Trips and Tours to Tafi del Valle
About Tafi del Valle
The pretty hilltop town of Tafi del Valle makes an excellent stopover alternative to the provincial capital of Tucuman. With crisp mountain air providing a cool and pleasing climate whilst Tucuman city swelters in the summer heat, Tafi is a popular retreat with its almost Alpine feel. The journey to Tafi is a dramatic and spectacular one as brilliant green sugar plantations give way to dry steppe highland with the narrow, forested gorge of Río de los Sosas and the snow-capped peaks of the Sierra del Aconquija just two of the striking features of the region.
Read More
The village itself is low on actual sights but high on charm with lime tree-lined avenues and small farms and stalls dotted all over town selling delicious local cheeses. Surrounded by mountains with the Calchaquí mountains to the east, Muñoz Hill to the west and Nuñorco Grande to the south, trekking around Tafi is incredibly rewarding with a number of popular trails ranging from a few hours to a whole day.
Tafi also makes a great base for excursions to the nearby attractions of Amaicha and Quilmes. The village of Amaicha is home to the splendid Museo Pachamama, an interesting collection of archaeological finds, precious metals and stones, and paintings, tapestries and ceramics made by local artists. The museum itself is an eye-catching ensemble of stone mosaics and cactus gardens. Not far from here is the restored pre-Incan fortress of Quilmes, a settlement inhabited since the 9th century AD and once home to a population of 3000. The extensively reconstructed fortress is particularly impressive in the morning when the rising sun illuminates the surrounding mountains, turning them a brilliant orange.
Tafi del Valle Tours
Here are some popular itineraries that include a visit to Tafi del Valle. Alternatively, if you would like to include a visit to Tafi del Valle on a bespoke touring itinerary to Argentina, take a look at our tailor-made holiday planning section.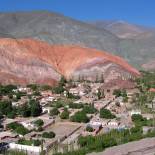 Show All Tours