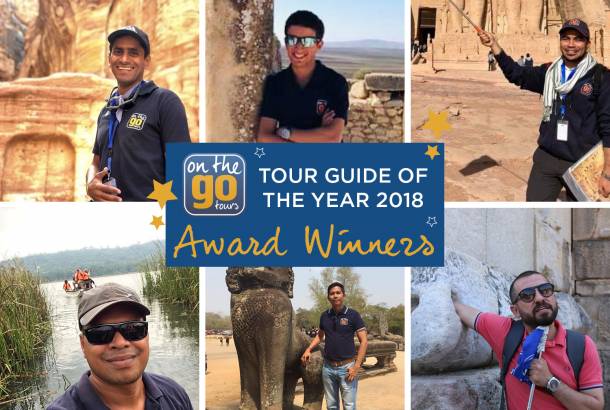 Our Annual Tour Guide Awards
Our coveted tour leader awards recognise our top six tour guides in our Signature destinations. The awards are judged primarily on feedback from our travellers, collected over the course of the year. Winners are then announced sometime in March the following year. The well-deserved winners get a complimentary holiday to another one of our destinations and get to sample the great work done by the rest of our tour guides elsewhere.
We will be running our tour guide awards every year so if you've been impressed with your guide, be sure to leave us a review of your tour and let us know what you enjoyed most about your guide.
2018 Winners
2018 marked the fifth year of our Tour Guide of the Year Awards and we are delighted to announce the following winners: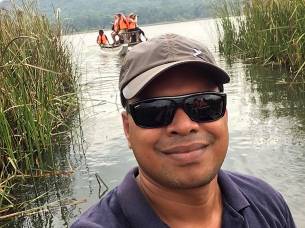 Manoj wins in Sri Lanka
Our winner from Sri Lanka is Manoj, who began his career as a tour guide 14 years ago.
Here's what Manoj loves the most about guiding: "the greatest pleasure in my job is the gratitude that guests convey to me at the end of the trip. Then I know that I have successfully showcased my country and that they will take fond memories back home with them."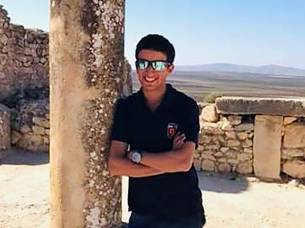 Lhoucine wins in Morocco
Lhoucine took first place in Morocco, where he has been working as a guide for 7 years.
Here's what he says about his job: "what I love most about being a guide is the motivation to know more and more about my country and the world."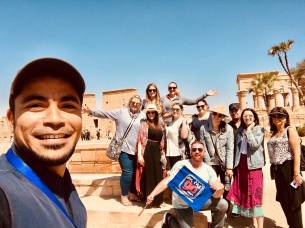 Mahmoud wins in Egypt
We're delighted to announce Mahmoud is our winner for Egypt. He has been passionately showing his country to travellers from across the world since 2006.
Mahmoud says about the win: "I'm so pleased and honored to be announced the Guide of the Year as I've always aimed for it. I'm so lucky to do the job I've dreamt of doing since I was young. Our travellers always leave Egypt with great experiences, new friendships and a better understanding of this part of the world and its unique culture. I believe we help enhance people's lives and share unforgettable memories."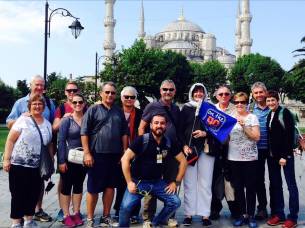 Recep wins in Turkey
In Turkey, Recep won first place. He has been passionately sharing his knowledge of the country as a guide since 2001.
Here Recep shares his love of guiding: "what I love most about guiding is that I can connect with people from all around the world and share my passion for history and architecture with them. I am so proud of my country and I love that I can show travellers Turkey though my eyes so they can see what I see and fall in love with it too!"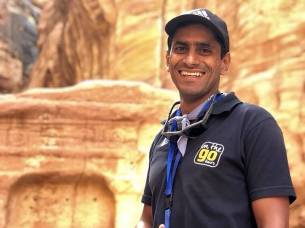 Mohammed wins in Jordan
Our Tour Guide of the Year for Jordan was Mohammed. He first started working as a guide 7 years ago.
Here's what Mohammed says about his job: "it's very rare these days that you'll find people who absolutely love their jobs. I'm one of those few. I love meeting others and hearing their stories. There's nothing quite like that feeling you get when you see that your stories are making people smile."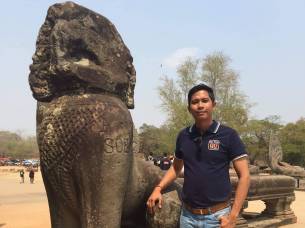 Khoeurn wins in Cambodia
Our winner in Cambodia is Koeurn, who has over a decade's experience working as a tour guide.
Here's what Koeurn says is the best thing about guiding: "the most enjoyable thing about guiding is the chance to share my sense of humor, my country's history and exciting experiences with visitors from around the world."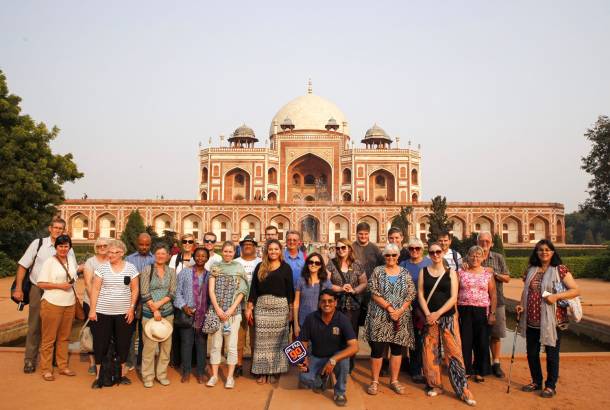 GLOBAL TOUR GUIDE OF THE YEAR 2017
Satendra wins in India
In 2017 we announced Satendra in India as the winner of our Global Tour Guide of the Year award. Satendra has been with us for over 15 years, yet he never tires of sharing his country's culture with travellers.
2016 Winners
We did things a little differently in 2016 and alongside our six winners we also crowned a Global Tour Guide of the Year - Momo from Egypt. And here are the six other winners:
2015 Winners
A new crop of winners were announced in 2015, our second year of tour guide awards. The worthy winners were:

Each winner got to travel to another of our Signature destinations and experience what it's like as an On The Go traveller for a change.
2014 Winners
In 2014 we introduced our first ever Tour Guide of the Year awards and our seven deserving winners from our Signature destinations were:

Nguyen Quoc Anh (Anh) in Vietnam
Feng Xinwen in China
Jamileh Mohammed in Jordan
Yusuf Khan in India
Tatiana Sukhorutchenko in Russia
Metin Edzi in Turkey
They all had a great time on the trips they won as their reward.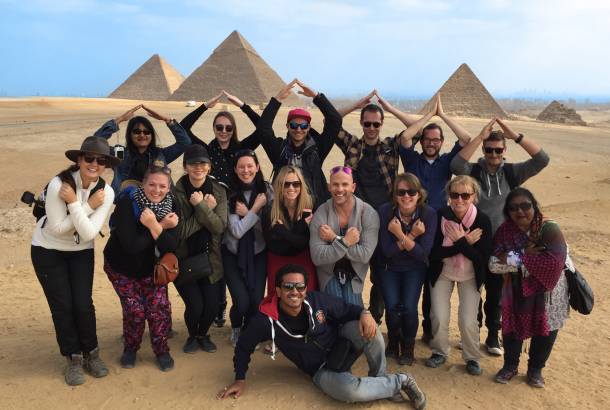 Sponsored Training
Tourism in Egypt has been hit hard and it's not easy committing to years of study to qualify as an Egyptologist guide. So we have launched a new initiative in Egypt where we sponsor one of our talented transfer reps through university, at the end of which they will be a fully qualified guide, well versed in Egyptology. This year we've sponsored Sherif Fawzy in becoming an Egyptologist and he has recently received his guiding license. Previously our Field Manager in Cairo, Sherif, is now ready to start leading our King Tutankhamen and King Ramses tours, sharing his knowledge and passion for Egypt with the lucky travellers.