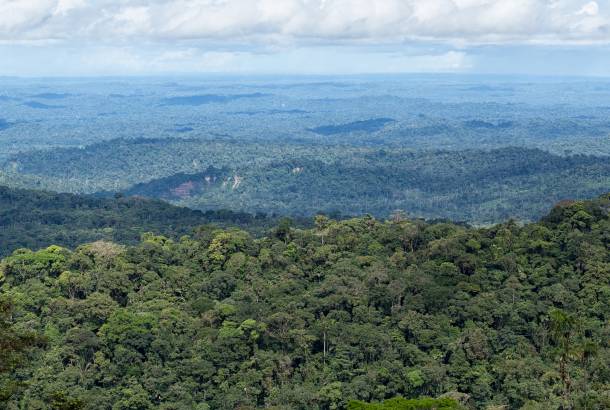 Although the Galapagos Islands often steal the limelight as Ecuador's biggest attraction, this country's rainforest is regarded as the most species-rich section of the Amazon. Known as the Oriente, Ecuador's Amazon Rainforest is home to truly astounding biodiversity, with more than 300 species of mammal, 800 species of fish and 350 species of reptile.
Occupying approximately one third of Ecuador's land area, the Amazon basin lies to the east of the Andean Highlands. It's easily accessed by visiting the main gateway city of Puerto Francisco de Orellana, which is more widely known as El Coca. To help you plan your trip, here's a closer look at what this city has to offer.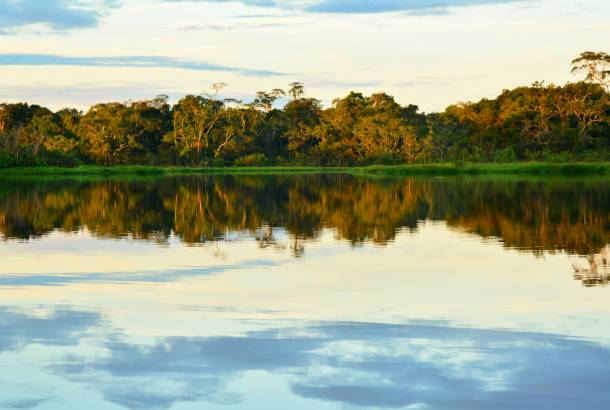 Best Place to Visit: El Coca
Situated on the Napo River, a tributary of the mighty River Amazon, El Coca is considered the best gateway to the Amazon in Ecuador. This is due to its proximity to the incredible Yasuni National Park, thought to be the jewel in Ecuador's Amazonian crown. Covering 9,820 square kilometers, the park contains a record-breaking number of species and is the most well-known protected area of the Ecuadorian Amazon.
Researchers estimate that there are as many as 100 different species of tree per acre in Yasuni National Park. Iconic animal such as jaguars, caimans and marmosets also reside within the jungle. In addition, Cuyabeno Wildlife Reserve sits on the other side of the Napo River, with El Coca offering great access to both protected areas.
There are some fantastic lodges near El Coca where visitors can experience the Amazon with comfortable accommodation and guided wildlife tours. In general, lodges are slightly more expensive in Yasuni National Park than in Cuyabeno, which is worth bearing in mind if you're on more of a budget. On our Wilds of Ecuador private tour, we spend three nights at Sacha Lodge, set within its own pristine 5,000-acre ecological reserve.
Alternatively, visitors can opt for Amazon cruises to explore the Napo River System. There are two options available, the Manatee Explorer Cruise or it's more luxurious sister, the Anakonda Amazon Cruise, which boasts the comforts and facilities of a 5-star boutique hotel.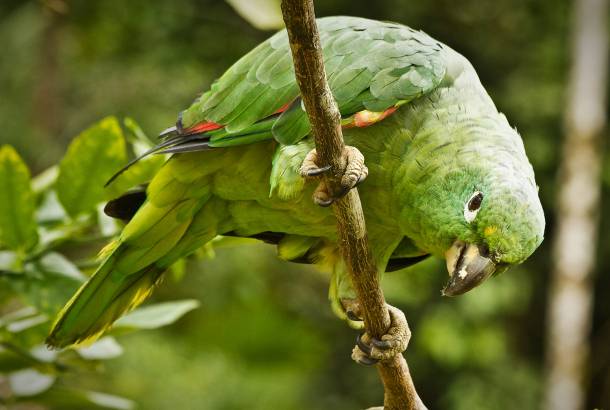 Birdwatching
Bird watching is one of the biggest draws for visitors to Ecuador's Yasuni National Park. As many as 600 species have been recorded here, constituting a whopping one third of all Amazon bird life.
Species include macaws, toucans, tanagers, hummingbirds and much more, making this destination a must-visit for all avid birders. Perhaps the best way to explore is by canoe, with clay deposits known as 'claylicks' drawing many species to feed on the minerals they offer.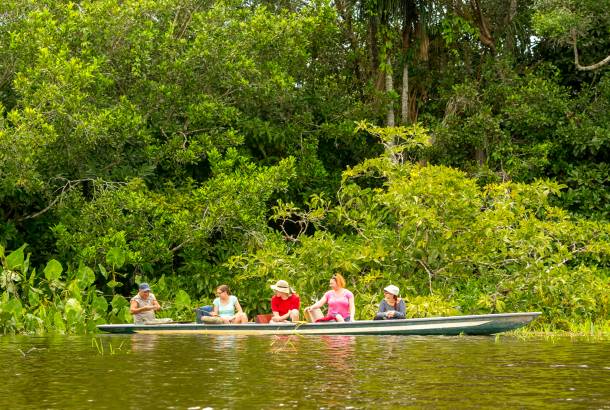 Best Time to Visit
Ecuador's Amazon rainforest can be visited year-round. Its location on the Equator means that the climate remains hot, however as with any rainforest, visitors should be prepared for rainfall at any time of year. Ecuador does experience two seasons, which are worth bearing in mind when booking your trip.
Wet Season
From December to June, Ecuador experiences an increase in the frequency and intensity of its rainfall. Although the change is slight, water levels are higher which allows for more exploration by canoe. Many plants also flower and produce fruits in this season, attracting birds and primates to come and feed - increasing the chance of sightings.
Dry Season
The dry season in Ecuador runs from July to November. Though showers are still likely, this season sees less rainfall and water levels are lower. This attracts animals that would be much harder to spot in the wet season, such as beach-nesting birds and caiman.
How to get there
If you're looking to visit the Amazon rainforest via El Coca, you can reach the city by boat, road and by air. From the capital city of Quito, the bus journey takes around 10-hours, with other shorter connections available to Tena and Lago Agrio.
Flying is by far the quickest mode of transport, with most visitors reaching El Coca by taking the short 40-minute flight from Quito. Flights depart three times a day, with the taxi ride between the airport and El Coca costing just $2.
Recommended Tour
As well as the tour below, we also offer tailor-made holidays to Ecuador. Our experts can put together your very own itinerary visiting the Amazon Rainforest with your preferred standard of accommodation, style of travel and all the sites you want to see.
Ecuador Trip Styles
Group Tours

Private Tours