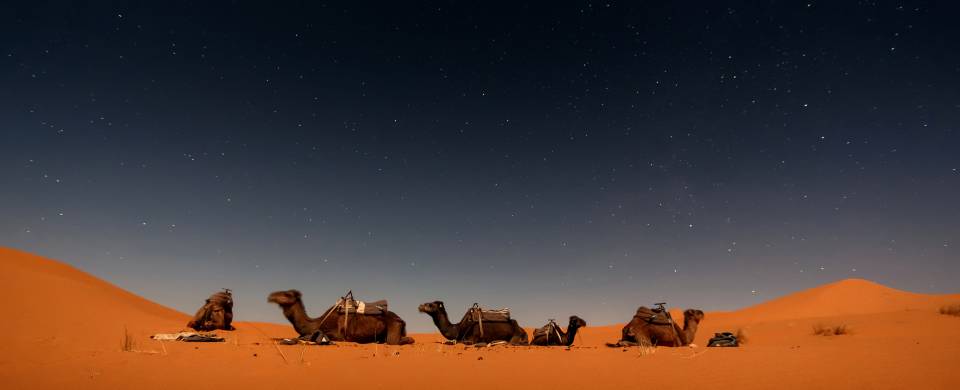 Trips and Tours to Zagora
About Zagora
Zagora is a modern market town in a beautiful part of the Draa valley which is famous for the thousands upon thousands of rose bushes that pepper the landscape. Palm trees and oases abound in this region and at the end of the main street is a mock-serious road sign to Timbuctu – "52 days to Timbuctu". The dramatic mountain range rises up from behind the town, making for a rather dramatic backdrop. There are some remains of the Almoravid Fortress on top of the Zagora Mountain. Originally it was called 'Tazagourt', Berber for 'twinpeaks', referring to the form of the mountain.
Read More
In old European maps Zagora Mountain is already indicated although Zagora was built up by the French troops after the difficult victory of Tafilalet Battle, that took place between 1916 and 1932. When it comes to activities within Zagora, festivals are always entertaining, with the Moussem of Moulay Abdelkader Jilali, a Sufi saint, being celebrated during the Mouloud and other national festivals taking place throughout the year, such as the Fete du Trone.
However, the main reason for visiting Zagora is to head into the colossal Sahara desert. It stretches across most of North Africa and is almost the size of the United States. The part that is reached easily from Zagora is the rolling sand dunes, which change color depending on the time of day. Sparse vegetation mainly in the form of a few sprigs of grass are dotted in the massive dunes and every now and again you see the footprints of some of the hardy animals that brave the desert. A night out under the never-ending stars with silence all around is truly unforgettable.