Top Five Destinations in Mozambique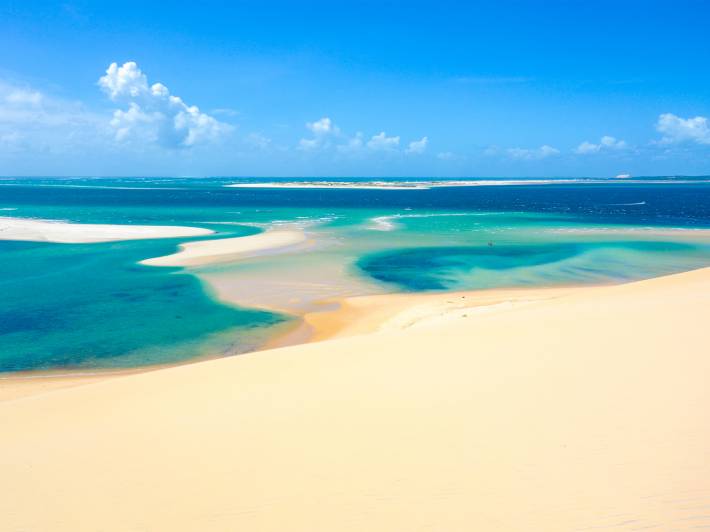 OUR PICK #1
Consisting of six idyllic islands, the Bazaruto Archipelago has well-earned its name as the 'Pearl of the Indian Ocean'. Lying off the coastal town of Vilanculos, the archipelago boasts some of the best diving in the world thanks to its crystal-clear waters and rich marine life. Turtles, dolphins, whales and more all reside within its tropical waters and the archipelago was named a Marine National Park to protect its unique habitats and species. Visitors can enjoy a sail on a traditional Dhow or relax on the unspoiled white sands. The largest of the islands is Bazaruto Island and, at just 35 kilometers long and 7 kilometers wide, this truly feels like a remote island paradise.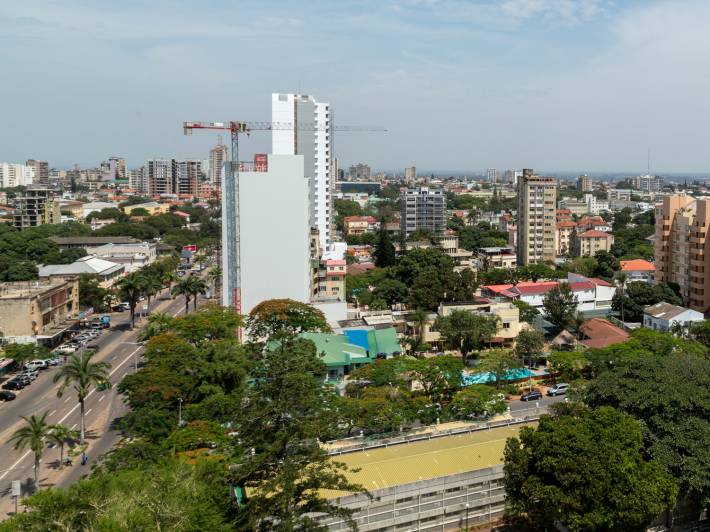 OUR PICK #2
Easily one of the most attractive capital cities in Africa, Maputo offers tree-lined avenues, Mediterranean-style architecture and a waterside setting. Previously known as 'Lourenço Marques' after the Portuguese trader who first explored the area, the city developed around an 18th century Portuguese fortress. At its heart lies a bustling old town known as Baixa, but visitors will also discover a natural history museum, university and a wide selection of cafes and restaurants. Maputo's port is one of the most important in east Africa and, with its colonial heritage, lively markets, vibrant residents and delicious cuisine, there is certainly much to be explored.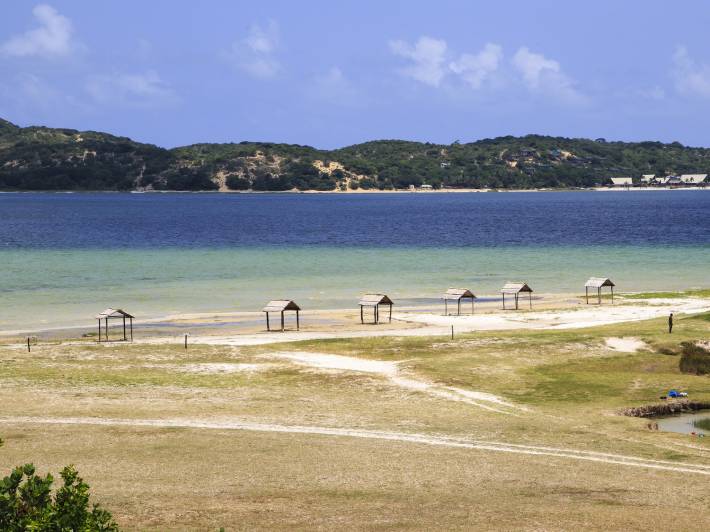 OUR PICK #3
Uembje Lagoon
Visit the quaint beach town of Bilene and you'll find its most famous feature is the Uembje Lagoon. Separated from the Indian Ocean by a long strip of sand dunes, the lagoon stretches some 27 kilometers in length and 8 kilometers in width. However, unlike other coastal lakes in Mozambique, the lagoon does receive some seawater thanks to a narrow channel to the ocean. The lagoon's shores are ringed by beautiful white sand beaches and lush vegetation, making for a great swimming and snorkelling setting. And, as a haven for boating and water sports, visitors can try their hands at windsurfing, kayaking, water-skiing and more.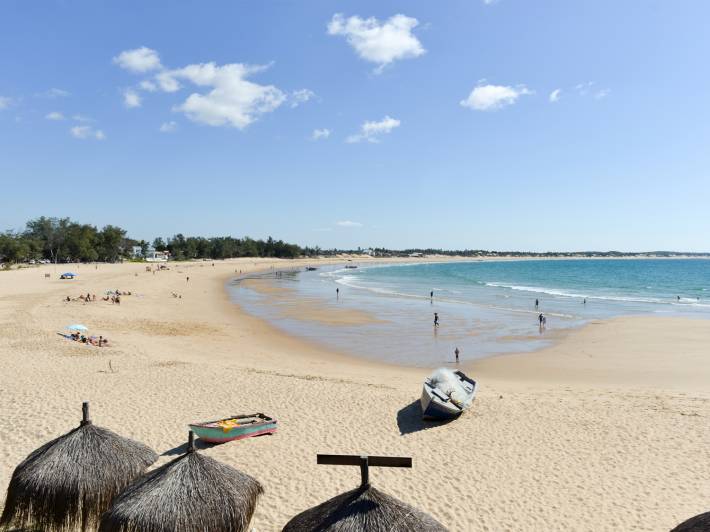 OUR PICK #4
One of the oldest settlements along Mozambique's coast, Inhambane has a history stretching back almost a millennium. Muslim and Persian traders once frequented the city and its port was previously a major center for the ivory and slave trades. Today, Inhambane is an attractive city offering colonial-style architecture and tree-lined avenues alongside a serene waterside setting. Visitors can enjoy shopping, markets, sidewalk cafes and a drink in the harbor as they watch traditional Dhow boats sail by. As the main center for coastal resorts, it's also the gateway to some of the country's finest beaches including the stunning Tofo and Barra.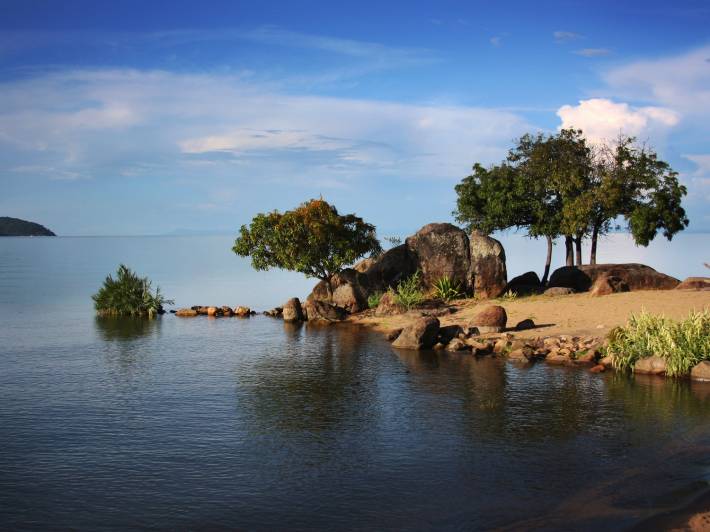 OUR PICK #5
Lake Niassa
The eighth largest lake in the world is more commonly known as Lake Malawi. However, 25% of its waters lie within Mozambique's borders and here it is known as Lake Niassa. As the quieter, less developed side of the lake, its shores are unspoiled and fringed by sandy beaches and pristine forest. The deep blue waters are home to more than 500 species of fish and about a third of the world's known cichlid species. Whether it's relaxing on a near-deserted beach or enjoying the range of water sports on offer, you'll find Lake Niassa is the ultimate off-the-beaten-track holiday destination in Mozambique.
See Also
Take a read of the following useful resources to help plan your visit to Mozambique:
Best Time to Visit - Mozambique's climate and seasons
Tourist Visas - what you need to know before you travel
Top Travel Tips - information about money, food and shopping