Floating gardens. Golden stupas. Lush green jungles. Uncover the secrets of Myanmar on our award-winning tours.
After many years of isolation, Myanmar finally offers travellers the opportunity to experience its rich culture. Myanmar retains the aura of a bygone era with a winning combination of diverse landscapes, stunning temples - 2,000 alone on the plains of Bagan, smiling faces and a wonderfully laid-back way of life. The Himalayan foothills in the north tumble into the watery world of Inle Lake - home to floating gardens, stilted villages and crumbling stupas, before giving way to the jungles of the south with thousands of ornate pagodas and temples dotting the countryside in between.
Read More
Discover the best of what Myanmar has to offer on a group tour, slow the pace down with a private journey or consider a tailor-made vacation that suits you perfectly.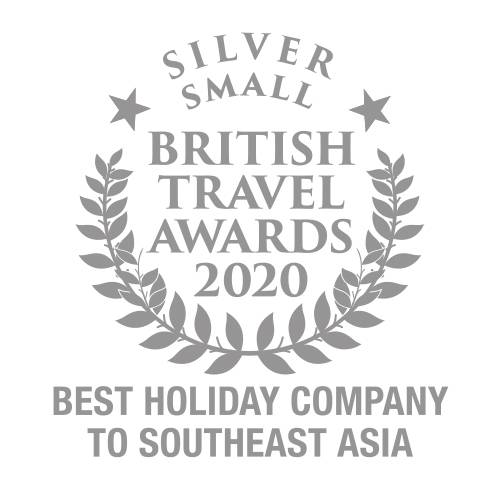 Also commonly referred to as Burma, Myanmar has retained much of its time-honoured culture and charm, with stunning temples and stupas, and incredibly warm and friendly people. Whatever your travel interests are – be it hot air ballooning over the stupa-filled plains of Bagan, meeting tribes in the Palaung Hills, spotting dolphins on the Ayeyarwaddy River or exploring the capital city of Yangon, our expert team will handpick unique sites to see, things to do and places to stay to ensure your 2018 customized vacation to Myanmar is just right for you. To help get you started, have a read of our best time to visit page.
Myanmar (Burma) Day Tours and Excursions
Myanmar (Burma) tour reviews
Scoring an average traveller rating of 4.83 out of 5 based on 6 recent reviews — See All Myanmar (Burma) Reviews
"
We had a wonderful tour of Myanmar. We saw an amazing lot of diverse and fascinating places.Our guide,Min,was extremely helpful, friendly and professional.He went over and above what he had to do. All vehicles,hotels and drivers were very good.
Thank you."
Gordon and Betty Milliken
• Submitted 3 Feb 2020
"
An interesting trip.
This was my third trip with On the Go Tours, the two previous ones were excellent, this time there were minor problems but these were remedied fast by the company. It would have been better if there were fewer guides or if they had more information about whole trip. Myanmar is definitely worth visiting and I can recommend On the Go."
Anna Blom
• Submitted 11 Jan 2020
"
What an amazing experience! Daut was the perfect host, organized, helpful and truly passionate about his homeland. Everyday he surprised us with some authentic local experience whether it was stopping by a family home to sit on the porch and sip tea or taking us to the morning alms in a revered location. The tour offered the ideal balance of sightseeing in the morning and lazy afternoons to head out and explore independently or laze by the pool. "
Debbie Flintley
• Submitted 3 Nov 2019
Lazy Burmese days
Cruising on the Irrawaddy River
What better way to journey between the royal capitals of Mandalay and Bagan than aboard a luxury cruise ship on the Irrawaddy River? With itineraries ranging from 4 to 11 nights, an Irrawaddy cruise offers you the chance to watch river life play out from the comfort of a sun deck while making daily excursions to picturesque villages, ancient pagodas, decorated caves and much more. If that sounds tempting to you, contact our tailor-made team who will be happy to recommend the perfect itinerary.
Exciting Days, Comfortable Nights
Our Signature group tours place local interaction and authenticity at the heart of your travel experience.
For our Signature range, we maximize your days with excitement and then bring you home to specially selected accommodation with extra character, convenience and comfort, whether that's a five-star river boat on the Nile or a traditional Japanese Ryokan. Accommodation in this range features comfortable western standards, air-conditioning, WiFi and, where appropriate, a swimming pool.
On a Signature holiday, you'll be escorted throughout your trip by our qualified English-speaking local guides who'll show you all the must-see attractions and even the lesser-known sights.
To further add to that special touch, the group sizes in our Signature range are mid-sized: small enough to be intimate, but large enough that you can bond with new friends over common interests.
Tailored To Suit You
On our Tailor-made trips, we give you the flexibility and choice to do things just the way you want, all alongside the great service we're famous for.
Whether you're travelling solo, with a partner, family, extended family or as group of friends we'll customise your arrangements to suit your exact needs and budget. Our Tailor-made trips are designed for your needs and you don't have to join other travellers like you would on a group tour. Just tell us what you'd like to see and when you'd like to go, and we'll design the perfect holiday for you.
The Tailor-made itineraries we've suggested are designed to give you an idea of what you could do with us, they can be booked as they are, or adapted to suit you. If you'd like to change any aspect of the trips you see, please get in touch. If you aren't quite sure of what you want to do, that's no problem either! One of our experienced travel consultants can make suggestions then together you can tweak until it's the perfect fit.
