Where to Travel on Vacation in March 2024
With spring in the air, here's our view on the best places to visit in March
Where to go on vacation in March
As the Northern Hemisphere welcomes the first signs of spring, festivities are in full swing across the world from the holy celebrations of Easter in Catholic countries to the colorful street events of Holi in India. Temperatures are starting to rise across southern Europe and flowers are beginning to bloom, making it a particularly pretty time to be out exploring Japan where pink cherry blossoms grace parks. It's still dry in Central America with clear skies and plenty of opportunities to explore ancient ruins and search for wildlife and in the Middle East temperatures are still bearable so it's a good time to imitate Indiana Jones and visit the region's many archaeological sites.
With World Wildlife Day taking place on 3rd March, this month represents a time when we recognize the serious threat facing many of our beloved species around the globe. While you may not realize it, in many destinations tourism is key to ensuring the survival of these species and you can play your part in conservation by simply being there so consider a wildlife vacation. Here are some of our top picks for where to go in March 2024.
Best Festivals and Events in March
Many festivals in March center around the arrival of spring, celebrating the light and color the season brings. It's a time to clear out the old and welcome the new with spirited festivities and unique natural phenomenons. Here's our pick of the best festivals happening in March.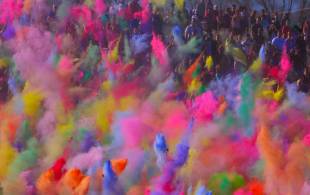 Where? Countrywide, India

Celebrated on the day of a full moon on the vernal equinox, the Holi Festival is India's most popular and celebrated by Hindus across the globe to welcome in spring and signify the victory of good over evil. Cities and towns all over India come alive with riotous water fights and bonfires held in the evenings leading up to the main day of festivities.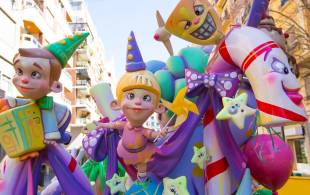 Las Fallas
Where? Valencia, Spain

This exuberant festival is rooted in traditions welcoming the arrival of spring, when carpenters would burn their wooden wick holders. Today it's an incredible display of elaborate sculptures, pyrotechnics and live music. The festival concludes with a huge bonfire on which the sculptures are burned before the city parties the night away.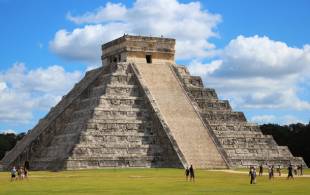 Spring Equinox
Where? Chichen Itza, Mexico

On the spring equinox the impressive Temple of Kukulcan (more commonly known as El Castillo) in Chichen Itza plays host to a mysterious event as the sun's rays create the illusion of the serpent deity slithering across the step pyramid. The spectacle may only last a few minutes but in nearby Cancun festivities last days. Compared by some to Egypt's famous Abu Simbel Sun Festival.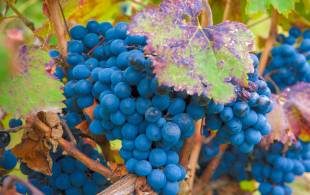 Grape Harvest Festival
Where? Mendoza, Argentina

One of the largest wine festivals in the world, the Grape Harvest Festival draws everyone from local winemakers to national celebrities to the city of Mendoza. Festivities are spread over six days, with the highlight being the election of the annual Harvest Queen in the Greek Theater. With 20,000 attendees, the show is a spectacle of dance, music and lights culminating in a magnificent firework display.
Best Beach Destinations in March
For those of us in the northern hemisphere, March may not offer the warmth and length of daylight hours that we crave after months of winter so this can be a good time to head elsewhere for a beach break. Outside of popular holidays, such as Easter when services are at a premium and costs are at their highest, a beach break can be good value for money in March. Here's our selection of the best beach destinations around the world for this time of year.
Best Wildlife Destinations in March
In general, the best time for game viewing in Africa is during the dry season, when the animals can be more easily spotted through the thin vegetation. During these dry months, herds of animals tend to congregate around watering holes as other sources dry up. In March it's the wet season across most of southern Africa, so for this reason we recommend East Africa as a more reliable safari destination for this time of year. It's a great time of year to go tiger-spotting in India, too.
Recommended Tours for March
Are you still struggling to decide where to travel in March? Here's a selection of our tours that are perfectly suited for travel in March, from the peaks of the Himalayas to the coastline of South Africa.
See more of our Travel Calendar