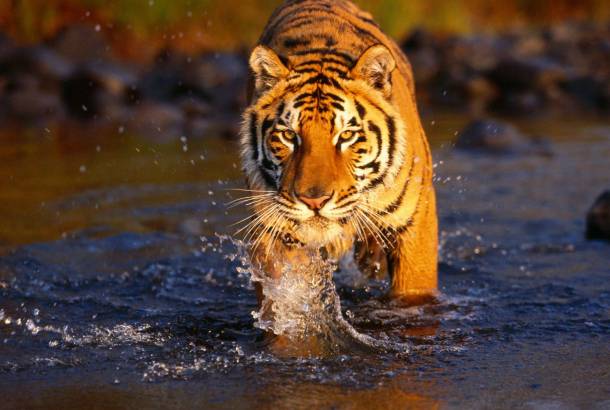 A unique campaign to protect the tiger
Protecting the tiger
Travel Operators for Tigers (TOFT) is a unique campaign. The basic premise of the TOFT campaign is that legal, responsible, well-managed tourism into India's finest wildernesses and tiger reserves is the very best way to save the forests of India and its tigers. Tourism provides the economic imperative and drives us to protect the tigers. What's more, by protecting them, we protect the landscapes and habitats that they exist in, and the totally invaluable and critically undervalued 'ecological services' that forests and their biodiversity provide - in terms in water storage, medicines and carbon sinks - to name just a few.
It is the only industry at present that is non extractive, that wants to see healthy untouched habitat and biodiversity in all its glory and is prepared to pay for standing forests over felled forests, live animals instead of dead ones, and natural landscapes over cultivated ones. Tourism is already saving tigers and habitat – but by default, and TOFT's only concern is that it's not through responsible, well-planned and carefully managed tourism. This is where TOFT aims to change how tourism is derived and operated in India, and how important your purchasing decisions are when only using TOFT members including our Tour Operators, Ground Agents or Wildlife Lodges.
And it's working. Tiger numbers in India have been on the rise in recent years, bucking a decades-long trend of decline. The work put in by TOFT is a key part of this recovery, and we are proud to have been even a tiny part of the return of the true king of the jungle to the Indian wilderness.
See tigers on tour
Join our Golden Triangle & Tigers group tour if you'd like to take in India's famed Golden Triangle plus enjoy several tiger safaris in Ranthambore National Park, one of the best places in India to see the big cat in the wild. Plus, for every traveler on our Golden Triangle & Tigers tour, we'll donate $5 to TOFT, helping secure a future for tigers in India.
Recognising lodges that follow best practice
PUG Graded lodges
TOFT have set up a Practices Under Guidelines (PUG) certification recognizing lodges that follow best practice and meet higher ecological and ethical standards. We support PUG graded lodges and will be happy to recommend ones based on their PUG gradings.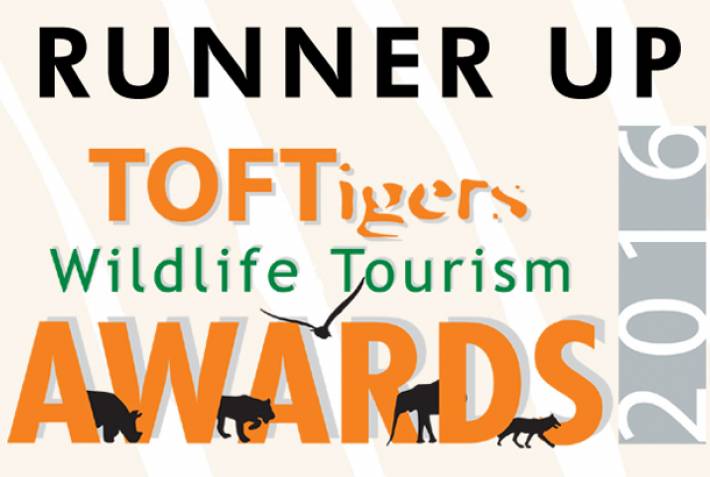 Recognition of our work with tiger conservation
TOFTigers Awards 2016
We're pleased to say that we were awarded runner-up in the International Tour Operator of the Year category of TOFTigers' Wildlife Tourism Awards 2016. Chairman of TOFTigers, Julian Matthews, said it was On The Go's message of responsible tourism and the consistency of our contributions to the cause over the years that secured us this award.