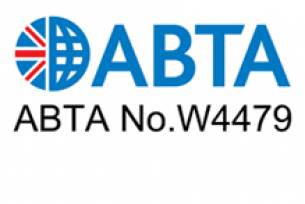 ABTA Bonded - W4479
The Association of British Travel Agents - ABTA - is the UK's Premier Trade Association for Tour Operators and Travel Agents. ABTA's 800 tour operators and 6,700 travel agency offices are responsible for the sale of some 80% of UK-sold holidays.

With On The Go Tours being a member of ABTA, you can be assured that we are committed to high standards of service and are a financially sound company.

ABTA ensures that all of its Members properly protect their package holidays, as required by law. This package protection means that if your travel company goes out of business and your holiday cannot take place, you will be entitled to a refund of the package price. If you're abroad, your transport home will be covered. This protection applies to non-flight based packages sold in the UK and European Economic Area.

For further information please visit the ABTA website at www.abta.com.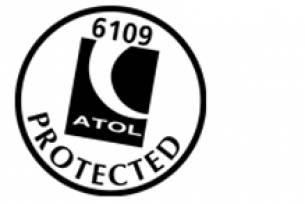 ATOL License - 6109
For bookings made in the United Kingdom or European Union ATOL exists to protect the public from losing money or being stranded abroad because of the failure of air travel firms. It was first introduced in 1972 and it gives comprehensive consumer protection to 28 million people in the UK who buy flights or air holidays each year.

All the flights and flight-inclusive holidays on this website are financially protected by the ATOL scheme. When you pay you will be supplied with an ATOL Certificate. Please ask for it and check to ensure that everything you have booked (flights, hotels and other services) is listed on it. Please see our booking conditions for further information or for more information about financial protection and the ATOL Certificate go to: www.atol.org.uk/ATOLCertificate

What is ATOL and what does it do for me?

"ATOL" is a protection scheme for flights and air holidays, managed by the Civil Aviation Authority (CAA). Most firms who sell air travel in the UK are required by law to hold a licence called an "ATOL".

ATOL protects you from losing money or being stranded abroad when a tour operator goes out of business. All licensed firms have to lodge bonds with the CAA so that if they go out of business, the CAA can give refunds to people who can't travel and arrange for people abroad to finish their holidays and fly home. ATOL protection is included in the price of a holiday booked with an ATOL holder, and there's a Government-backed fund called the Air Travel Trust that steps in if any ATOL bond isn't enough to look after everyone affected by a failure.

Our ATOL license number is 6109. You may visit the ATOL website for more information at https://www.caa.co.uk/atol-protection/