Head to sunny Egypt for Easter!
Special arrangements such as upgrades to 4 and 5 star hotels and sleeper train cabins aboard the train journey between Cairo and Aswan make these tours a little more special. You can also upgrade to a 5-star Nile cruiser. Enjoy Easter with a difference in the land of the Pharaohs with On The Go Tours!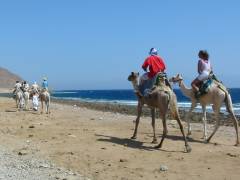 Departs: 22 Mar & 29 Mar 2013

Departs: 23 Mar & 30 Mar 2013

Family tours: 23 Mar 2013

Classic Family Adventure: 10 days
Departs: 26 Mar 2013
Pharaoh's Adventure: 6 days
Easter tours to Russia
Fun over Easter in Russia! Experience the uniqueness and difference of Russia on our seasonal group tours. Marvel in Mighty Moscow at the wildly colourful St Basil's Cathedral, and the powerful Kremlin. Admire artwork at the Hermitage in St Petes and enjoy an authentic Russian Sauna!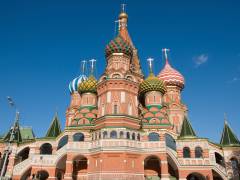 Departs: 26 Mar 2013
Departs: 30 Mar 2013
Departs: 23 Mar 2013

Easter departures to Jordan and beyond
Experience Jordan's breathtaking sights and rich culture with like-minded travellers. Expore Roman ruins and crusader castles, discover the magical world of the Rose city of Petra, travel on a camel, float on the Dead Sea, experience Easter in Jerusalem - make 2013 an Easter to remember!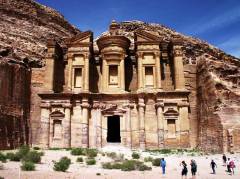 Departs: 31 Mar 2013
Departs: 30 Mar 2013

Deserts, Ruins & Reefs: 11 days
Exotic India at its best
Take the great escape this easter and discover India. From the regal palaces of legendary Rajasthan to the steps of the marble Taj Mahal - India beckons. Ride an elephant, take a balloon flight, meet the locals, go in search of tigers and more.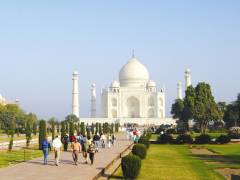 Departs: 23 Mar 2013

Deserts, Palaces, Ganges: 13 days
Departs: 30 Mar 2013

Golden Triangle & Goa: 14 days
Passage to India: 15 days
Departs: 27 Mar 2013
Easter holidays to Morocco

Feel your senses come alive. Lap up atmospheric Marrakech and its incredible medina, wander through the labyrinthine souks of Fes, witness colourful Todra Gorge, learn to surf in Tagazoute, camp with Berbers and explore awesome UNESCO-listed Aït Benhaddou - a legendary fortified kasbah city.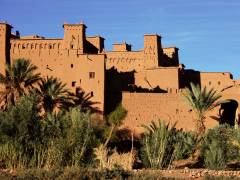 Departs: 23 & 30 Mar 2012

Departs: 30 Mar 2013
Camels, Souks & Kasbahs: 15 days
Family tour: 30 Mar 2013

Easter adventures in Turkey
Experience the amazing history, mystical charm, sunshine and beach-side bliss on a holiday to tantalising Turkey. Gaze at spectacular Roman ruins, the gleaming white terraced pools of Pammukale sun-kissed beaches of the turquoise coast and the stunning and bizarre landscape of Cappadocia.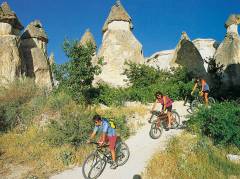 Departs: 23 & 30 Mar 2013

Departs: 16 Mar 2013
Easter tours to China
Explore China's capital Beijing, enter the Forbidden City and climb the Great Wall. Tackle a Terracotta Warrior and bike ride the old city wall. Cruise on the Yangtze witnessing the stunning Three Gorges, oriental Suzhou and old Shanghai.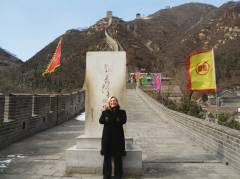 Departs: 23 Mar 2013

Great Wall and Warriors: 9 days
Beyond the City Walls: 12 days
Departs: 30 Mar 2013

Family Tour - Departs: 30 Mar 2013

Easter holidays to Himalayas
The snow-capped mountains, time-worn temples and the Buddhist stupas of Nepal and Tibet never fail to inspire and fire the imagination. We have two fabulous sightseeing tours and two Himalayan treks on offer over Easter so take your pick and plan your Easter break!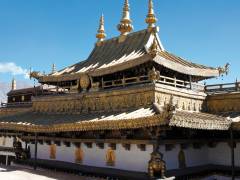 Departs: 25 Mar 2013

Easter tours to South America
Whether it's the Galapagos islands, Machu Picchu, The Nazca lines or Salar de Uyuni that draws you to South America your journey will be memorable. Visit the oldest Hacienda in Ecuador, shop in the Otavalo market, explore the Galapagos Islands, hike to Machu Picchu, see the salt flats of Bolivia and walk through the Peruvian Amazon jungle...your Easter tour awaits.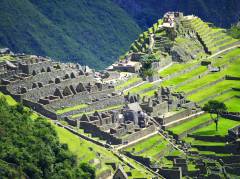 Departs: 21 Mar 2013
Departs: 30 Mar 2013

Departs: 31 Mar 2013
Easter Safaris and tours to Africa
Easter Inspiration! See the world's most prolific concentration of wildlife at home in their natural habitat in the remote African heartland, experience the warmth of African tribal people and their diverse cultures and beliefs, travel through stunning landscapes. Trek to the gorilla trek, challenge yourself to climb Mt Kilimanjaro or just chill out and enjoy lazy days in Zanzibar!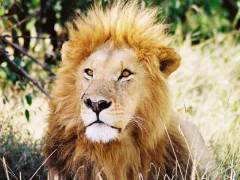 Departs: 23 Mar 2013