Top 10 Cities to Visit in America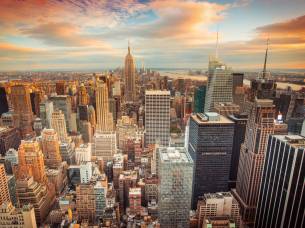 Our pick #1
What can be said about New York City that hasn't been said before? It's easily one of the most famous cities in the world, having been immortalised in classic hit songs and vividly portrayed in TV shows and movies throughout the passing decades. It's a city that sets trends rather than follows them with leading arts centres including the Met, MoMA and the Guggenheim, plus a creative culinary scene that's hard to beat. At night New York really comes alive with brash Broadway shows, trendy speakeasies and laugh-a-minute comedy gigs. But perhaps what New York City is best known for is its iconic architecture from the towering Empire State Building to the postcard-perfect Brooklyn Bridge.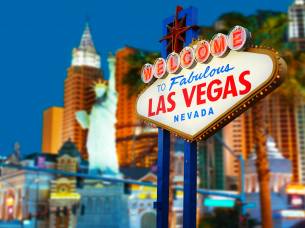 Our pick #2
Hailed as the world's original Sin City, Las Vegas is where the world goes to let loose and indulge. It's where you go to try your luck on the slot machines and spend the hours between dusk and dawn partying hard in exclusive clubs and bars. Vegas spoils you for choice as far as entertainment is concerned with regular superstar performances and award-winning shows from Cirque du Soleil to Penn & Teller. As you'd expect of a resort city, there's also fabulous shopping and an overwhelming choice of dining options from typical American fast food joints to fine dining restaurants with prices to make your eyes water. And let's not forget the bounty of natural wonders that lie outside the city boundaries with the awe-inspiring Grand Canyon just a helicopter ride away.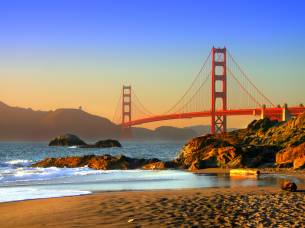 Our pick #3
The cultural, commercial, and financial centre of Northern California is one of America's most iconic cities. In part due to the famous Golden Gate Bridge, a magnificent work of engineering that has come to symbolise San Fran (as it's affectionately known). And also in part thanks to the city's colourful history as one of the largest and most prominent LGBT communities in the world. It's a city where you leave your inhibitions at the door and immerse yourself in the sense of lively personal freedom that has been crafted by social revolutions and the "San Francisco Renaissance" of writers and artists. It's also a city designed for foodies with an exciting gastronomy scene and mouth-watering choice of restaurants, farmers markets and cafes.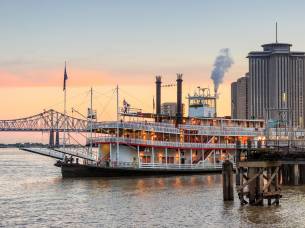 Our pick #4
What distinguishes New Orleans from many other cities in America is its fascinating blend of cultures with French, Spanish, Cuban, Caribbean and Haitian influences felt on every street corner. Whether it's the charming 18th century colonial-era houses of the French Quarter or the staple Creole dishes that feature prominently on restaurant menus, New Orleans is like nowhere else. And speaking of food, NOLA, as it's sometimes shortened to, is an adventure for your taste buds with a rich and playful cuisine that's not afraid to mix things up and combine ingredients to create something you're unlikely to find anywhere else.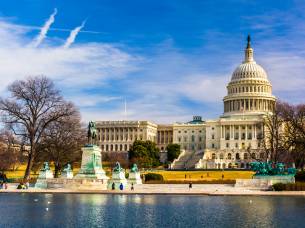 Our pick #5
There's few other places in the world to get a better understanding of the politics and power that has shaped America than Washington DC. It's home to all three branches of the federal government of the United States and some of the country's best-known monuments. It's here that you'll find the awe-inspiring Lincoln Memorial, the mighty Capitol Building and the legendary White House. The city's world-class museums are stuffed full with artefacts and exhibits that testify to America's turbulent past. Best of all, many of these museums are free to visitors. Aside from history and power, Washington DC is also built on arts and culture with an enviable calendar of performances and shows to keep even the most avid of culture vultures entertained.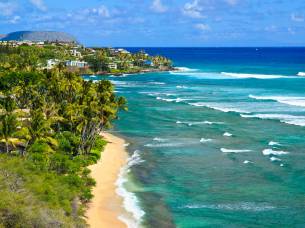 Our pick #6
The third largest of the Hawaiian Islands is a dazzling example of the ancient meets modern. Once ruled by Native Hawaiian chiefs, later settled by Europeans and further influenced by Chinese, Japanese, Korean, Thai and Filipino immigrants, Oahu is a melting pot of cultures and proud of its multifaceted heritage. It's home to one of Hawaii's best-known cities, Honolulu - the state capital and a gleaming metropolis complete with high-rise towers, fine dining establishments and world-class shopping. However, it's Oahu's natural bounty that beckons many visitors with a stunning coastline, pristine beaches, sacred volcanic peaks and luscious rainforest.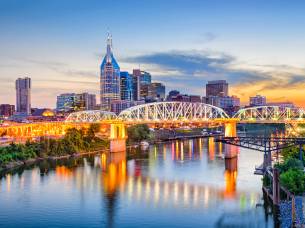 Our pick #7
Nashville
From its very beginnings, music has been the life and soul of Tennessee's capital. Known as Music City, you can find live music every day and night of the week in Nashville. With over 180 music venues, from large concert halls to small clubs, it's easy to see why this city gets its reputation. Melodious attractions include the Country Music Hall of Fame, Gran Ole Opry and the world-famous honky tonks which offer free live music 365 days a year. With nearly every genre of music on offer you're spoilt for choice. Not just a centre for music, this lively city also boasts some delicious down-home grub, a dynamic university community and numerous museums worth visiting.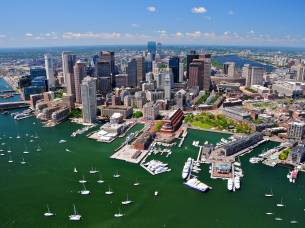 Our pick #8
Boston
Whether it be history, sports, food or culture you're into, Boston truly has something for everyone. As one of the oldest cities in the United States, cobble-stone streets and Georgian houses now meet glass-fronted skyscrapers and contemporary galleries. Boston's wealth of museums include everything from the John F Kennedy Museum to the renowned Museum of Fine Arts. The famous Freedom Trail winds its way through the city, whose diverse neighbourhoods aren't far from the prestigious Harvard University. Boston's 250,000 students are avid sporting fans, with the legendary Celtics and World Series-winning Red Sox both based in the city. Also offering world-class dining and shopping, almost 30 farmers markets, beautiful parks and a harbour, Boston is a must-visit.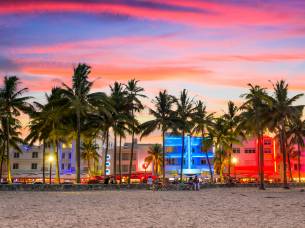 Our pick #9
Miami
Famous for its white sand beaches and aquamarine waters, Miami is one of the world's top holiday destinations. But you'd be missing out if you only came here to sunbathe. Miami's burgeoning arts scene and fusion cuisine mean the city is a creative hub. The 1930s hotels of Ocean Drive represent the greatest collection of art-deco buildings in the world. Whereas the city's Cuban influence is reflected in the cigar shops lining Calle Ocho and the highly caffeinated energy of Little Havana. Once the sun has set Miami's blazing nightlife comes alive. From open air parties, to candlelit lounges, rooftop bars and salsa-filled dance halls, there's something for all. With a big love for celebration, Miami's cultural calendar is packed with festivals and neighbourhood fiestas.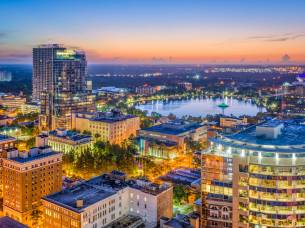 Our pick #10
Orlando
Known as The Theme Park Capital of the World, with Universal Studios and the Walt Disneyland Resort, Orlando was built on theme park fame. But whilst the exhilarating rides and magical kingdoms are a big draw, there is more to this city than meets the eye. With six historical preservation districts, nature reserves and lake-filled parks, the quieter side of this city is well worth exploring. Art lovers will be impressed by the Mennello Museum of American Art and the Charles Hosmer Morse Museum. Award-winning spas, high-end retail outlets and over 170 golf courses mean Orlando's recreational opportunities are endless. Also a hit for foodies, the city is home to world-class restaurants and in September local and international cuisine is celebrated for Orlando's Magical Dining Month.