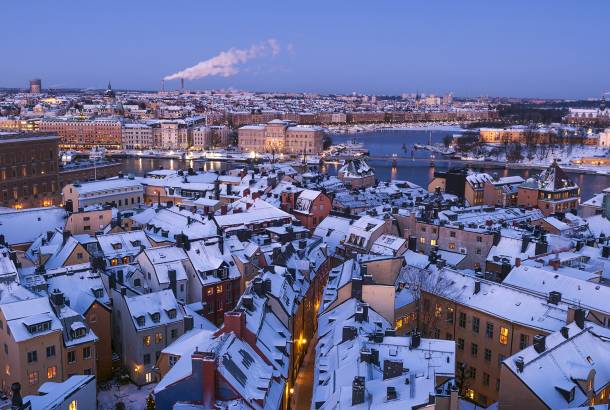 Sweden at a Glance: Best Time to Visit
Recommended time to visit: Peak tourist season in Sweden lasts between the summer months of June - August. This is when the weather is at its most pleasant, with longer daylight hours and milder temperatures, making it an ideal time for outdoor activities and exploring Sweden's natural beauty and culture with many popular festivals taking place during these months. Keep in mind that it can be crowded, and prices for accommodations may be higher.

Less popular time to visit: Autumn lasts from September - November and sees the crowds thinning. The weather is still generally pleasant and you can enjoy milder temperatures. Traveling during these times offers a more relaxed and budget-friendly experience, as prices for accommodations and attractions may be lower, and popular tourist spots are less crowded. Just be aware that the weather can be a bit unpredictable so make sure you check your plans against the weather.

Best time for a city break: If you appreciate a winter wonderland, visiting Swedish cities during the winter months of December - February can be magical. Cities like Stockholm and Kiruna offer unique winter activities, including ice skating, Christmas markets, and the chance to see the Northern Lights in the north. However, be prepared for colder temperatures and shorter daylight hours.

Best time to hit the slopes: From December - February is the core of Sweden's ski season. The mountains are covered in snow, and the conditions are excellent. Resorts in northern Sweden, such as Are and Riksgransen, tend to have longer and more reliable snow seasons. The days are shorter during December, but you can enjoy the magical experience of skiing under the Northern Lights.
Climate - Stockholm
| | Jan | Feb | Mar | Apr | May | Jun | Jul | Aug | Sep | Oct | Nov | Dec |
| --- | --- | --- | --- | --- | --- | --- | --- | --- | --- | --- | --- | --- |
| Temp Min °C | -3 | -3 | -1 | 3 | 7 | 12 | 15 | 14 | 10 | 6 | 2 | -1 |
| Temp Max °C | 1 | 1 | 5 | 11 | 17 | 21 | 24 | 22 | 17 | 10 | 6 | 2 |
| Rainfall (mm) | 39 | 28 | 28 | 31 | 31 | 55 | 64 | 65 | 54 | 50 | 52 | 45 |
Climate - Kiruna
| | Jan | Feb | Mar | Apr | May | Jun | Jul | Aug | Sep | Oct | Nov | Dec |
| --- | --- | --- | --- | --- | --- | --- | --- | --- | --- | --- | --- | --- |
| Temp Min °C | -18 | -17 | -13 | -8 | -1 | 5 | 8 | 6 | 1 | -5 | -12 | -16 |
| Temp Max °C | -9 | -8 | -4 | 1 | 8 | 14 | 17 | 14 | 9 | 1 | -5 | -7 |
| Rainfall (mm) | 28 | 21 | 25 | 25 | 34 | 52 | 92 | 67 | 45 | 38 | 36 | 32 |
Recommended tours to Sweden
Handpicked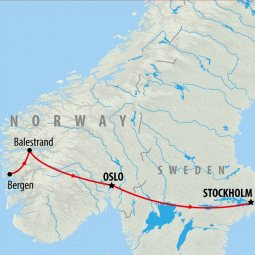 9 days FROM $4,835
Handpicked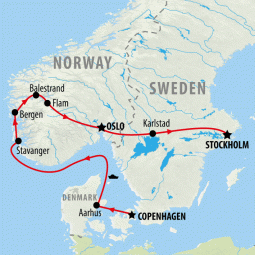 10 days FROM $6,745
Handpicked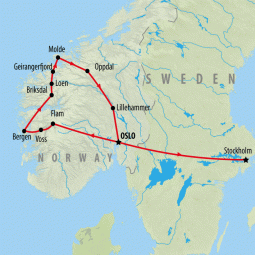 10 days FROM $5,555
See also
Check out our handy Travel Guide resources to help plan your trip to Sweden:
Sweden Tours - find out more about our Sweden tours
Best Places to Visit - climate and seasons of Sweden
Top Travel Tips - useful info on money, health, food and more