Honeymoon Ideas for Adventure Travellers
Our guide on where to spend your honeymoon
One of the most exciting parts of planning a wedding is getting to plan your holiday afterwards. A honeymoon is the ultimate excuse to tick a destination off your bucket list and spend some quality time with your partner after the big day. So if you're struggling to decide where to go for your post-wedding getaway, here's our pick of honeymoon ideas designed to suit adventure travellers.
Adventure Honeymoon Ideas
If you and your partner are the type that easily get bored of lying on the beach, then an adventure honeymoon should be right up your street. Take a look at these destinations to give you a little more inspiration.
Beach and Adventure Honeymoon Ideas
Offering the best of both worlds, these honeymoon destinations not only give you stunning beaches and plenty of sunshine, but a wealth of cultural sights and activities. There's high-end accommodation if that's what you're after, so following sightseeing or lounging on the beach you can enjoy a little luxury back at your hotel.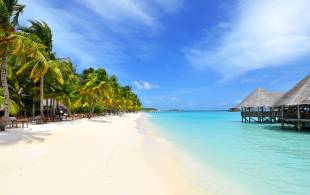 Start your honeymoon in the Teardrop Isle of Sri Lanka, where you can soak up the sights of the famous Cultural Triangle. Discover the magnificent rock fortress of Sigiriya, the temple ruins of Polonnaruwa and beautiful hill country, before a short flight to the Maldives. With their pristine white sands, turquoise blue seas and palm-fringed shores, these islands are the definition of paradise. So you can sink your toes in the sand and relax after all the excitement of your wedding day.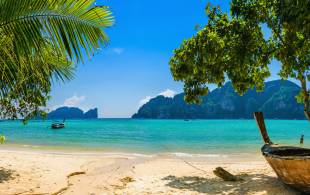 A popular honeymoon destination, Thailand is famous for its jungle-clad islands and beautiful beaches. But before you settle down to sunbathe, there's plenty of sights to see in this captivating country. From the street markets and temples of Bangkok to the hill tribes of Chiang Rai and the UNESCO listed ancient ruins of Sukothai, Thailand has much to offer. Then when it's time to hit the sand, you have the islands of Koh Samui and Phuket, the dramatic coast of Krabi and plenty more top beaches to choose from.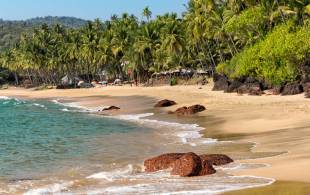 Thanks to its vast size and diverse array of attractions, India could keep honeymooners entertained for weeks. Start your holiday with a visit to the Taj Mahal, known as the world's greatest monument to love, then discover the rest of the Golden Triangle. You and your partner could also take a cruise along the backwaters of Kerala, or visit Varanasi and witness the sunrise over the Holy Ganges. The options really are endless, but be sure to top off your trip with some time on Goa's beautiful beaches.
Mini-moon Ideas
Mini-moons are fast becoming a popular option. Perfect for if you're short on time, have a small budget or are looking to go away for just a few days to save up for a longer honeymoon in the future. So if a mini-moon is what you're after, take a look at the following recommendations.