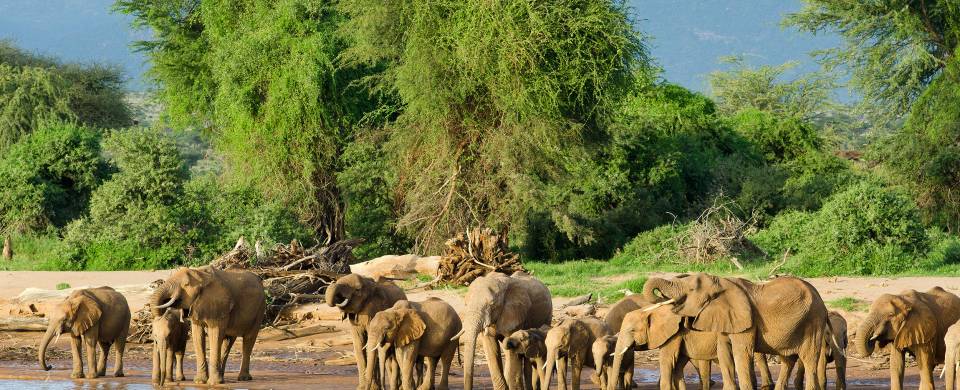 Trips and Tours to Samburu Reserve
About Samburu Reserve
Situated in the northern part of Kenya in the dry lowlands that sprawl out beneath Mount Kenya, the Samburu National Reserve was set up in the late 1960s and is known for its scenic beauty and excellent game viewing opportunities during the dry season. The Ewaso Nyiro (or Uaso Ngiro) River flows through the thick riverine forests of the reserve and provides a near-constant source of water for a variety of fauna including unique species of zebra, giraffes, oryx, ostriches and tortoises. The three big cats - Masai lion, Tanzania cheetah and leopard - stalk the indigenous forests in Samburu as well as elephants, buffalo and hippos. The reserve is also home to over 350 different species of bird.
Read More
Few parks in Kenya surpass Samburu's natural beauty, which consists of a stunning desert-like landscape punctuated by the sharp hill of Koitogor with the flat-top of Ol Olokwe mountain looming on the horizon. The reserve is mostly covered with thorny shrubs though botanists have identified more than two dozen plants communities. Doum palm trees, dramatic escarpments and hot springs add further variety to the natural landscape, providing a visually rewarding safari destination.
The semi-nomadic Samburu tribe populate the lowlands and like their Masai cousins in southern Kenya live a pastoral existence revolving around their cattle of cows, sheep, goats and camels. Samburu families may move to new pastures every five weeks following the rain. Their dress is very similar to that of the Masai tribes and in order to bring funds to their small villages have set up cultural villages for foreign visitors to learn more about their traditional way of life.
Samburu Reserve Tours
Here are some popular itineraries that include a visit to Samburu Reserve. Alternatively, if you would like to include a visit to Samburu Reserve on a bespoke touring itinerary to Kenya, take a look at our tailor-made holiday planning section.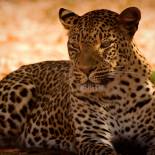 Show All Tours