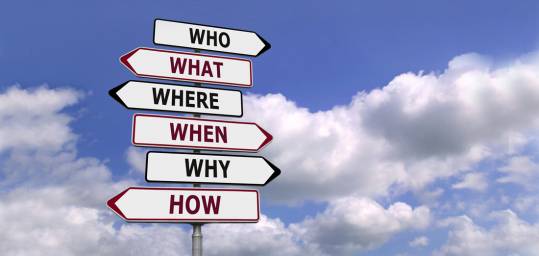 Frequently Asked Questions
What type of people travel with on the go?
A typical on the go group of passengers will be an international mix of friendly, professional English speaking travellers who come from all walks of life and from all over the world and share a passion for travel. Our group tours will suit the more adventurous traveller, so you're likely to have plenty in common with other members of the group before you even meet. We attract many solo travellers as it's a fun way to travel as well as some couples and often small groups of friends. Travellers on our group tours are normally over 18 years, typically aged 28 years and upwards.
Are your tours suitable for families?
For families with children aged between 5 years - 16 years we offer family tours to Egypt, Turkey, China and Morocco. In Africa we offer camping safaris which are suitable for families with children from 6 years - 17. Families with children aged 12 and above are also welcome on our Lodge Safaris. Alternatively we can tailor-make a private tour just for your family. Please contact us for further details. Our standard group tours are suitable for families with teenagers aged 16 years and above, provided they are accompanied by a parent or guardian who accepts full responsibility for them. This is subject to the company's discretion and excludes Overland Camping Safari's in Africa where all travellers must be 18 years of age.
When should I book my tour?
Egypt, Jordan and Russia are three of our most popular destinations, all of which can be visited year-round. Other destinations such as China, India and Croatia are seasonal and therefore capacity is limited, so to avoid disappointment book early. Popular departure dates coincide with Christmas/New Year, Easter, Bank and school holidays which are popular dates for teachers to travel, so book early to guarantee your place. During the Christmas/New Year and Easter period we offer a number of special tours with a range of inclusions and arrangements different to our usual group tour departures. Flights are well sought after at these times of the year so we advise you source your flights as early as possible to keep airfare costs to a minimum. That way, you can snap up a good deal on your airfare and most importantly a guaranteed place on one of these popular departures!
How do I book?
To secure your tour we must receive the minimum deposit required. This can be done via our website, by calling one of our offices located worldwide or by booking through one of our appointed agents worldwide. Once your deposit is received your place is guaranteed and the full payment is due 56-days prior to your departure date. Please note that you will also be required to complete and sign our booking form which you can find online or on the back page of our brochure.
Is the cost of international flights included in the trip price?
No. Our prices are for the tour/expedition/adventure component only as we have people from all over the world joining our trips. We are happy to assist you in booking flights if you are departing from the UK — please contact us for further information.
Is my money safe when booking a holiday with on the go tours?
Over the years, many travellers worldwide have lost their holidays, seen no refund and been afforded no recourse when the company they had reserved their holiday with goes into liquidation. on the go tours is a member of ABTA (Association of British Travel Agents) and for your further protection and peace of mind — ATOL (Air Tour Operators Licence). By reserving your holiday through an ABTA and/or ATOL-accredited organisation such as on the go tours your travel arrangements and associated funds are 100% financially secure. Additionally, we are members of AITO (Association of Independent Tour Operators). Rest assured you'll have peace of mind when booking a holiday with us. Additionally we are bonded by TCF (Travel-Compensation-Fund) which offers the equivalent protection to those choosing to book through our Australian office.
Is my tour guaranteed to run?
With the exception of our African safaris all on the go tours run with a minimum of 2 passengers. The only time we cancel a departure is on the advice of the Foreign Commonwealth Office (FCO) due to political unrest, disaster, disease or mutiny. Thankfully this does not happen very often so the good news is that your tour is guaranteed to run irrespective of passenger numbers and will not be cancelled for commercial reasons!
I am a travelling alone so does that mean I have to pay a single supplement?
We have a number of single travellers who undertake our tours. Generally if you are travelling alone on one of our popular group tours and would like to share a room with a fellow traveller of the same sex, we can arrange this for you which will avoid you having to pay a single supplement. If you specifically request your own room, then you would be required to pay the relevant single supplement. Please note that for all pre or post tour accommodation and bolt-on excursions single room rates will apply as often we will not have anyone to match you with. Please check the Frequently Asked Questions page of the destination you wish to travel to for further details.
Will I be picked up from the airport?
All our group tours offer an arrival airport transfer to your hotel on day 1. Please note that this does not relate to our Croatia Sailing Holidays or Antarctica Expeditions which do not include airport transfers.

A departure transfer from your hotel to the airport on the final day of the tour is also included in many of our destinations. Please check the Frequently Asked Questions page of the destination you wish to travel to for further details.
Can you arrange pre and post tour accommodation and will airport transfers be included?
We are happy to arrange extra night's accommodation for you at the beginning and/or end of your tour. You will find the costs detailed under prices and departures. Please be aware that if you are travelling alone you will need to pay the single supplement for pre and post tour accommodation.

If you book pre tour accommodation with us, we are able to provide you with complimentary airport to hotel arrival transfer. In our destinations were a departure transfer is included we are also able to offer you a departure transfer to the airport when booking post tour accommodation with us.
Do you charge a Local Payment?
A local payment is only applicable to our African overland safaris due to the nature of the holiday, it is necessary for part of the payment of your tour to be taken in cash upon arrival, to pay for touring arrangements on the ground.

We do not charge a local payment on any of our other group tours, holidays or expeditions. Many other tour operators charge a local payment in addition to entrance fees and a tip kitty. If comparing our prices with others, be sure to factor in their 'local payment' element. Travelling with on the on the go, you will only need to pay entrance fees for the sights you wish to visit and in certain destinations we collect a tip kitty. We provide a guide for how much to budget for these on the tour Go Guide - available to download from the tour page.
I don't want to travel in a group. Can I create my own itinerary or do a private tour?
Yes, we offer private journeys and tailor-made itineraries to the majority of our destinations. Our expert tailor-made department can help to plan your perfect itinerary, perhaps choose from one of our group tours which we can operate on a private basis, or if you have any ideas on what you would like to do just let us know and we can look after all your arrangements. On our tailor-made itineraries and exclusive journeys we can arrange a private guide for you, with sight-seeing and accommodation to your exact specification.
Do I need any visas for my tour?
It depends on what passport you are travelling and to which destination. We provide all the relevant visa information here on our website per destination and in most cases we can assist you with the procurement of your visa if you are living in the UK, otherwise please contact your consulate in the country that you live in.
Will I need to have vaccinations to travel on one of your trips?
All destinations have different health requirements and we provide health and vaccination guidelines for each relevant destination. Ultimately we are not licensed to give specific medical advice so please consult a healthcare professional for up to date information.
Do you have an environmental policy?
In Egypt, India and China on the go tours have initiated a charitable policy called "Change for Children". A few Rupees, Yuan or Egyptian Pounds adds up and can really make a difference. And the proceeds from "Change for Children" will directly benefit orphaned and local children. Through the donation of unwanted foreign coinage on the go tours will put this money to work by purchasing clothes, educational supplies and other desperately items for underprivileged children. We ensure financial benefits reach the right people, by employing local tour leaders, frequenting where possible locally owned hotels, shops and other establishments and educating our local staff about the importance of preservation of the local environment in order that the message is passed on to our clients.

In Egypt, our "Save the Nile" initiative educates our local felucca captains and staff about the importance of suitable waste disposal and care of the River Nile. We also operate a clean the reef initiative in Dahab, for advanced divers.

In India, we support TOFT (Tour Operators for Tigers) and we are also proud supporters of The Commonwealth War Graves Commission which was established by Royal Charter in 1917. Lastly, to offset the carbon dioxide emissions from international flights we are working with Climate Care, enabling you to "neutralise" your CO2 emissions. Please see our Responsible Tourism page for further details.